Longan almond mousse cake
Preparation
Prepare the sponge layers. You can either bake the first 2 layers together (using Sponge Layer Recipe I) then slice it and bake the last layer separately (Sponge Layer Recipe II), or just bake all three layers separately by doing Recipe II thrice.
Preheat the oven to 180 degrees C. Grease 2 deep 22cm round cake tins and line the base with baking paper. Dust the tins lightly with flour. Bake the first layer using Sponge Layer I. Sift the flour, baking powder and soda thrice and set aside.
Beat the eggs with sugar until thick and pale and a ribbon trail forms, about 7 minutes. Gradually fold in the flour until just combined. Pour into tin and bake for 18-20 minutes, until sponge layer is lightly golden and shrink lightly from the sides of the tin. Let cake cool and slice horizontally in half. Repeat for Sponge Layer II but bake at a shorter time. Let the sponges cool completely before spreading the cream.
Prepare the longan and cream:
Combine the jelly powder, milk, syrup and longan and bring to boil. Once boiled, remove from heat and immediately start on the whipping cream.
Whip the cream with a mixer until very stiff.
Add the first longan mixture (while still hot) into the beater and mix well, about 10 seconds.
Arrange the cake.
Prepare a round cake tin with removable sides (e.g a springform tin). Cut a thin strip of clear plastic slightly wider than the height of the tin and line it around the inner border of the tin. The top of the plastic should stick out from the tin. Use 3/4 of the cream to line between the sponge and 1/4 for the sides of the cake.
Place the first layer of sponge back into the tin, and spread a thin layer of cream on top. Repeat for the next layer. Carefully pour the remaining 1/4 of cream around the sides of the cake until it's level with the top sponge layer.
Prepare the almond mousse.
Beat the cream and 2 tablespoon of granulated sugar until soft peaks form. Set aside. Mix the honey and warm water in a bowl until smooth. Add the egg yolks and Amaretto. Place mixture over a pot of simmering water and beat with an electric mixer until thick and a ribbon trail forms. Remove from the heat and continue to beat until cool. Sift in the almond powder and beat until smooth. Fold in the vanilla and whipped cream until just blended. Spread on top of cake. Chill the cake until completely set before serving. (at least 4-5 hrs). Serve immediately.
Photos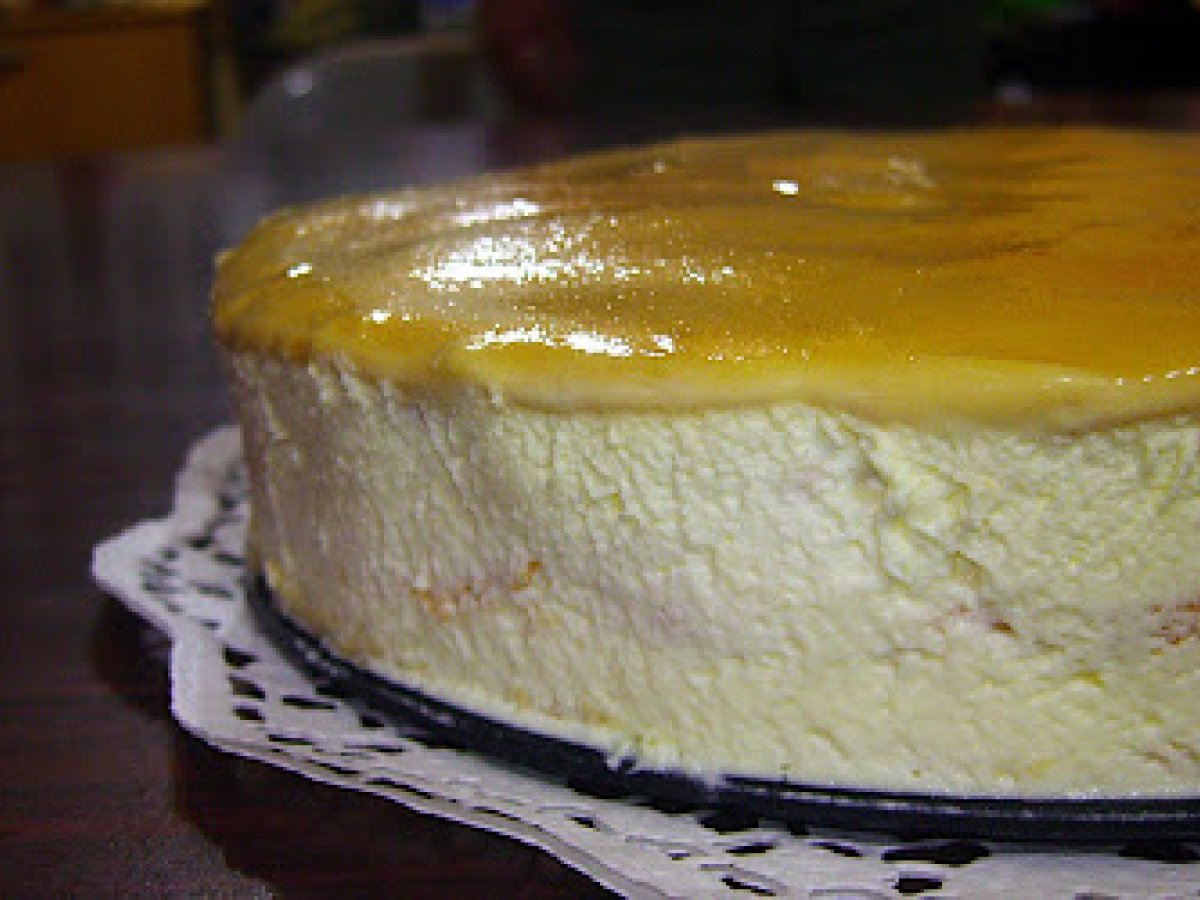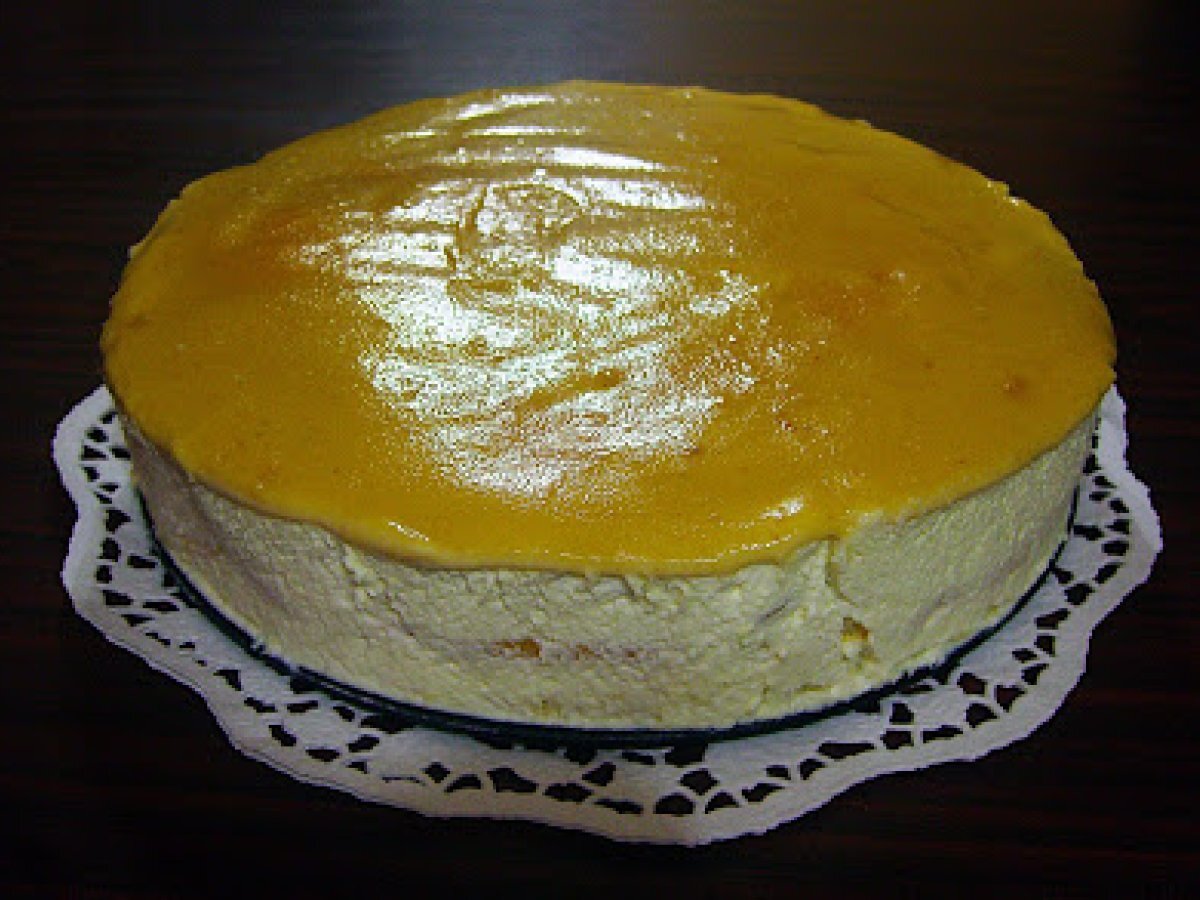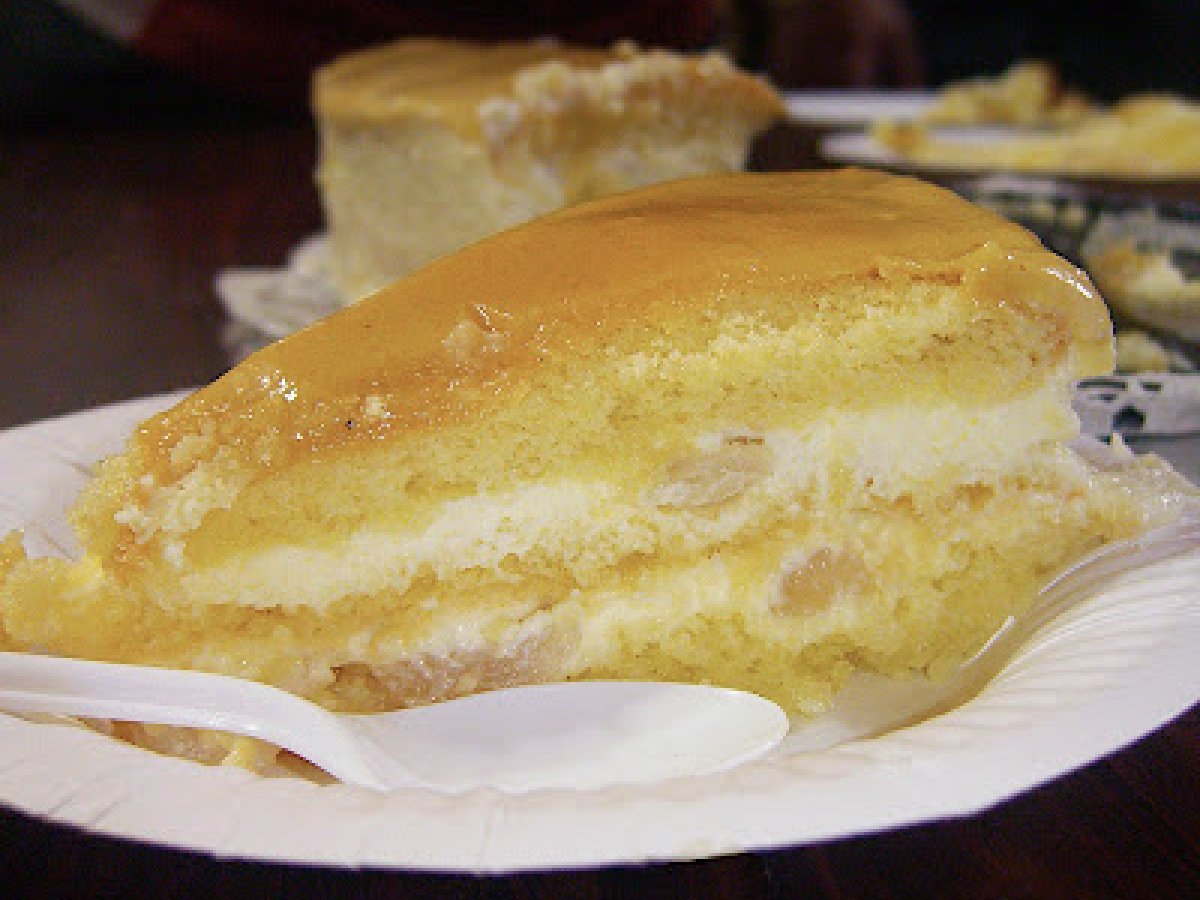 Questions:
You may like
Recipes
Related articles