Super melting coffee creams with coffee/chocolate ganache
Super melting coffee creams with coffee/chocolate ganache
A creamy texture and flavors, here is the promise of our coffee creams. And for an even more delicate effect, we added a coffee ganache and sprinkled with cocoa powder. An ideal dessert to end your meal perfectly ;-) You too try the experience by following our step-by-step recipe explained below. And don't forget to tell us in comment what you thought.
Preparation
Place 1/3 cup of milk in the refrigerator. Prepare an espresso and set aside. In a saucepan, heat the remaining milk + sugar + cup of coffee. Taste and adjust the amount of sugar and/or coffee according to your personal tastes.
In another saucepan, mix the egg yolk + 1.5 Tbsp cornstarch + the cold milk we had in the fridge (1/3 cup). Mix well with a whisk to obtain a homogeneous texture.
Add this mixture of cold ingredients to the first saucepan. Cook over medium-low heat, stirring constantly with a wooden spoon so that it does not stick. Always stir in the same direction. Continue cooking for about 10 minutes or until the mixture thickens. Remember that the mixture will thicken further as it cools.
Fill the glasses with the mixture and refrigerate for at least 2 hours.
Coffee Ganache:
Chop the chocolate and place it in a small bowl. On the other hand, heat the cream in the microwave. Dilute the instant coffee in the hot cream. Pour over the chopped chocolate and stir until the chocolate melts and the ingredients are incorporated.

Remove the pastry cream cups from the refrigerator and spread the ganache over both, creating a layer that covers the entire surface. Refrigerate.
Just before serving, sprinkle cocoa powder to the entire surface and decorate with colourful food beads.
You tried this recipe ?
Mention @petitchef_en and tag #petitchef
Observations:
Can I replace milk with a vegetable drink or lactose-free milk?
Yes, you can use the vegetable drink you like the most: almond milk, oat milk...

What other decorative options can I use for my creams?
We used chocolate beads but you can use a little shredded white chocolate. A layer of crushed cookies also goes very well.

What is cornstarch used for in this recipe?
Cornstarch or Maizena is optional in this recipe. However, it will help us to give consistency to creams. With the amount of cornstarch indicated, you will get firm but creamy creams. You can vary the quantity to obtain more or less fluid textures.

How do I keep these coffee creams?
To keep these desserts well from one day to the next, it is essential to cover them with a plastic wrap (on contact) and to keep them in the refrigerator. We recommand you to decorate the glasses with cocoa powder just before serving.
Photos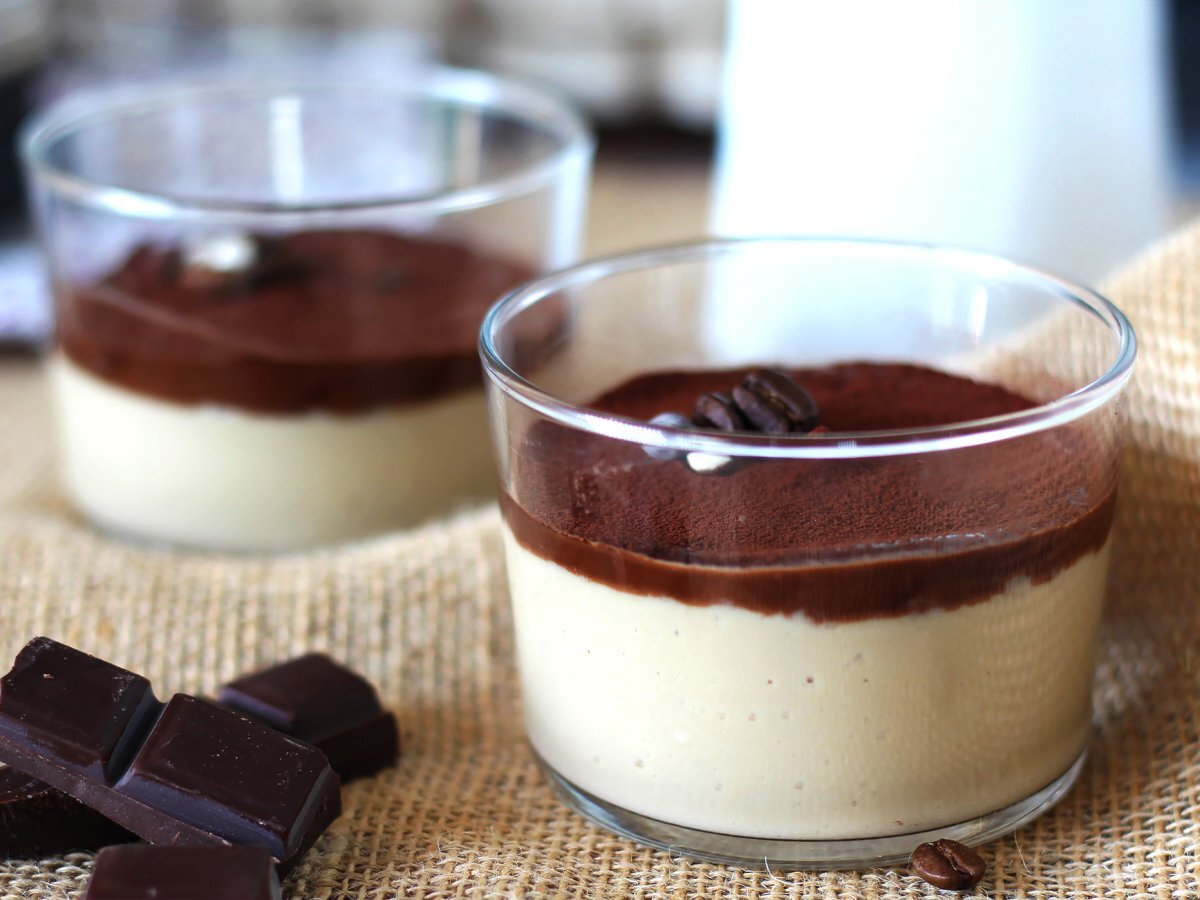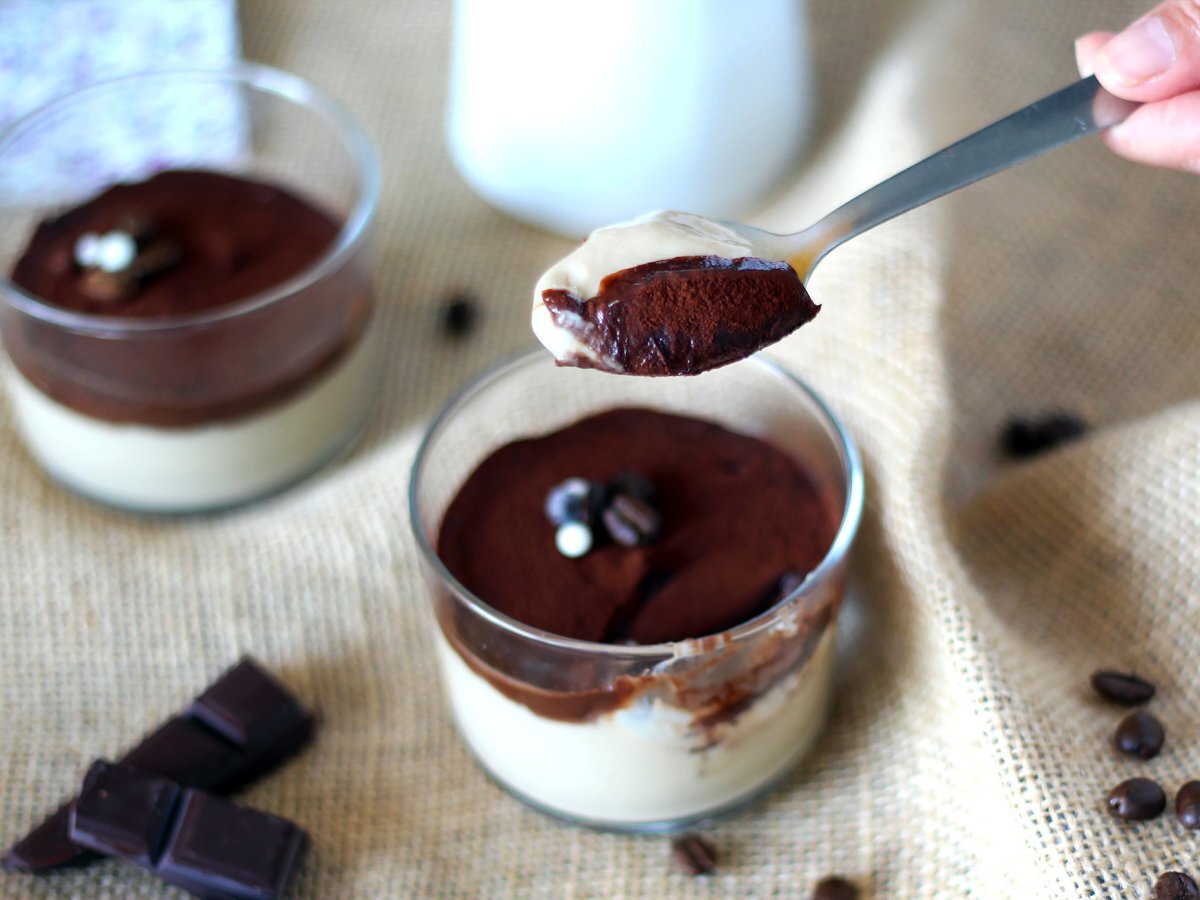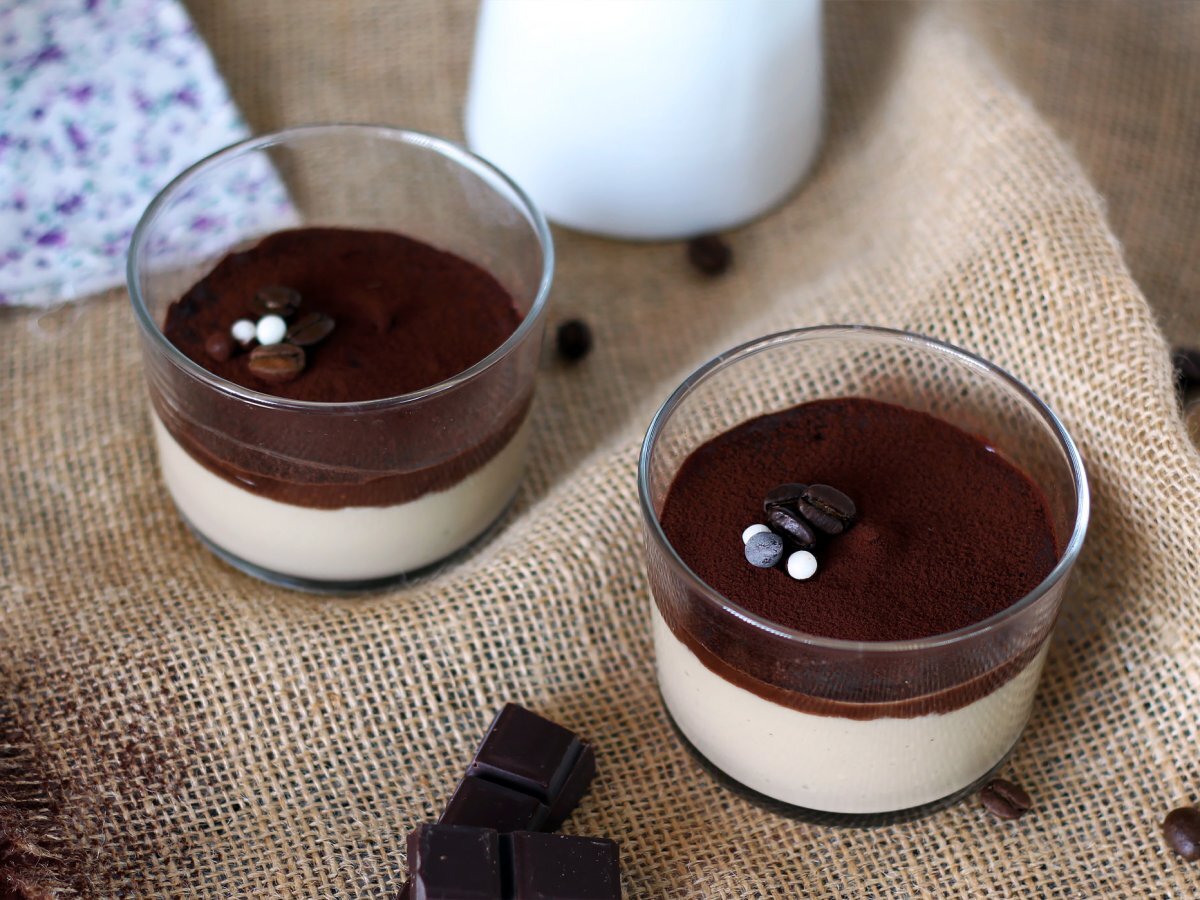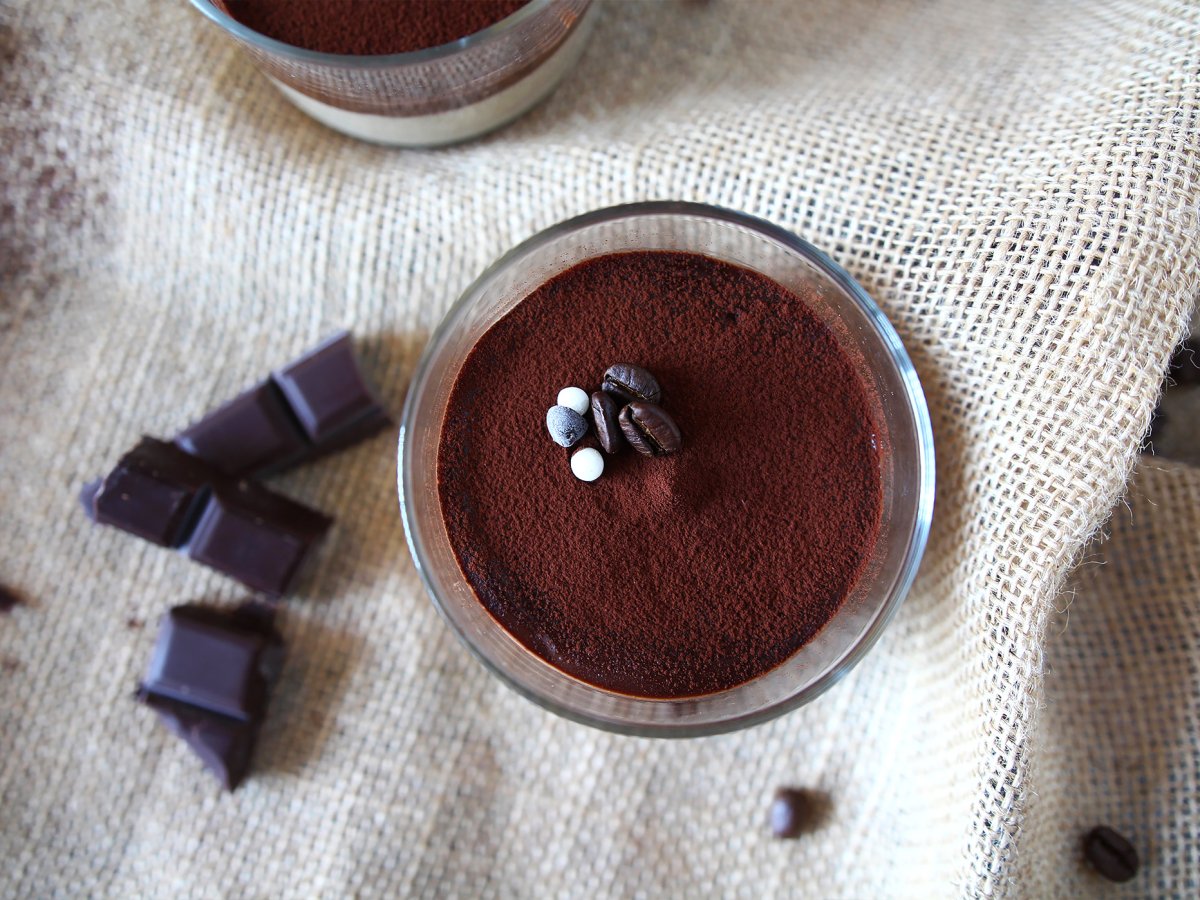 Questions:
You may like
Recipes