Seared crusted salmon
Seared crusted salmon
A very delicious and full of flavor.
Ingredients
---
---
---
7 tablespoons roasted sesame seeds
---
---
4 tablespoons breadcrumbs
---
1 teaspoon black mustard seeds
---
---
½ teaspoon coarse sea salt
---
1 teaspoon coriander
---
1 teaspoon dried thyme
---
1 teaspoon variety of 4 peppers (black, white, green, red)
---
300 grams spaghetti
---
500 grams spinach
---
1 clove garlic, finely chopped
---
1 tablespoon mint pesto
Preparation
In a spice grinder add the mustard seeds, sea salt, dried, thyme and peppers and powder. Add the sesame seeds and pecans and grind a few times. Mix in the breadcrumbs.
In a bowl add the honey and 1 tablespoon olive oil and mix. Brush each fillet with the mixture and then cover with the spices.
In a sautéing pan heat 2 tablespoons olive oil and sauté the salmon about 5 minutes per side, skin up and then turn.
Bake in a preheated oven for about ten minutes.
Photos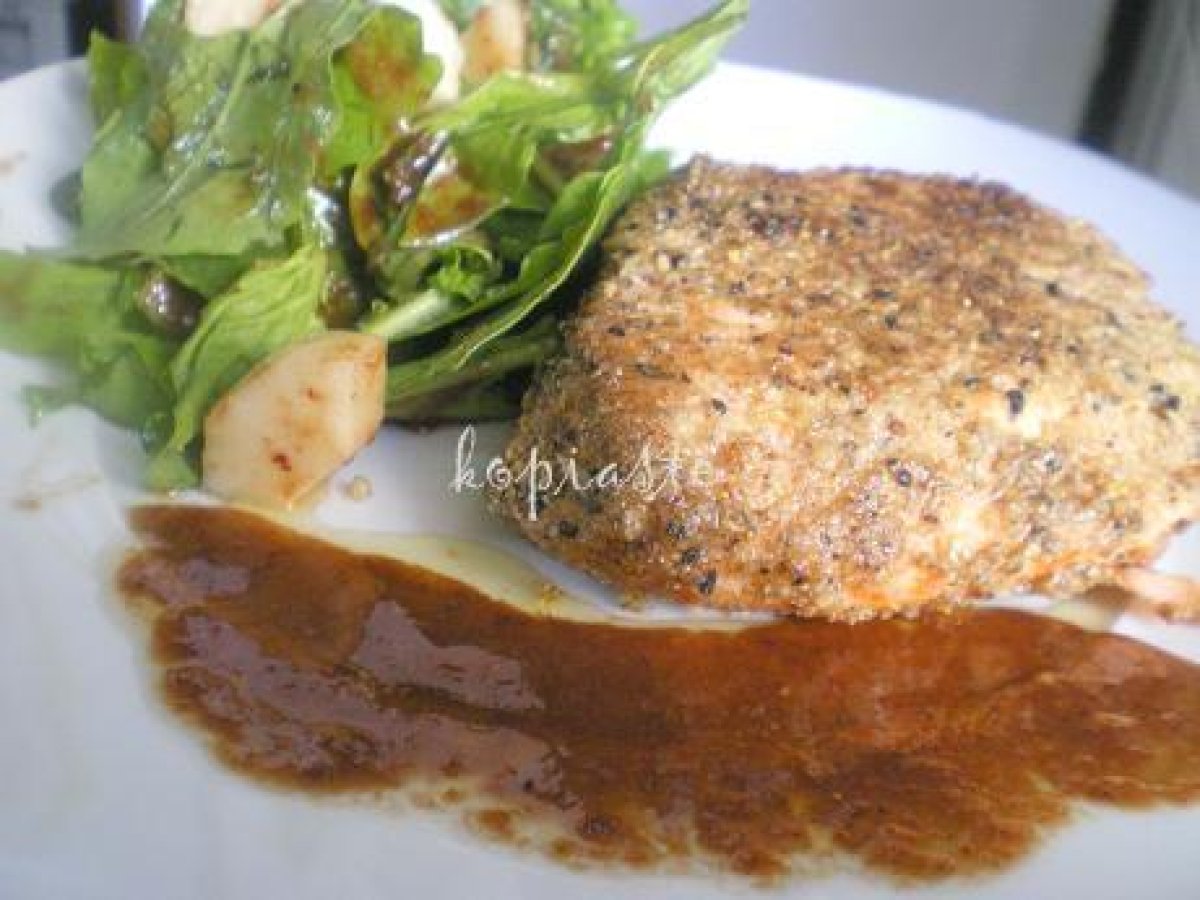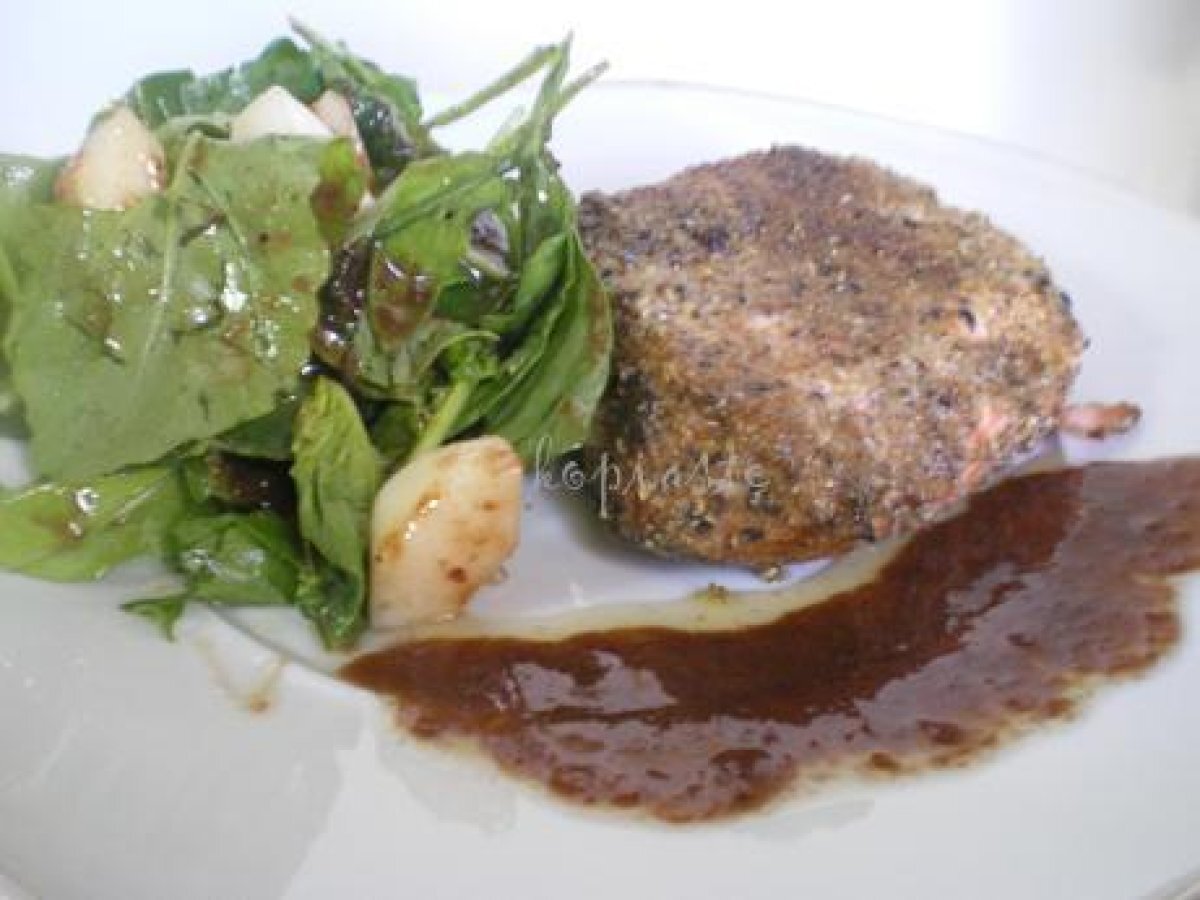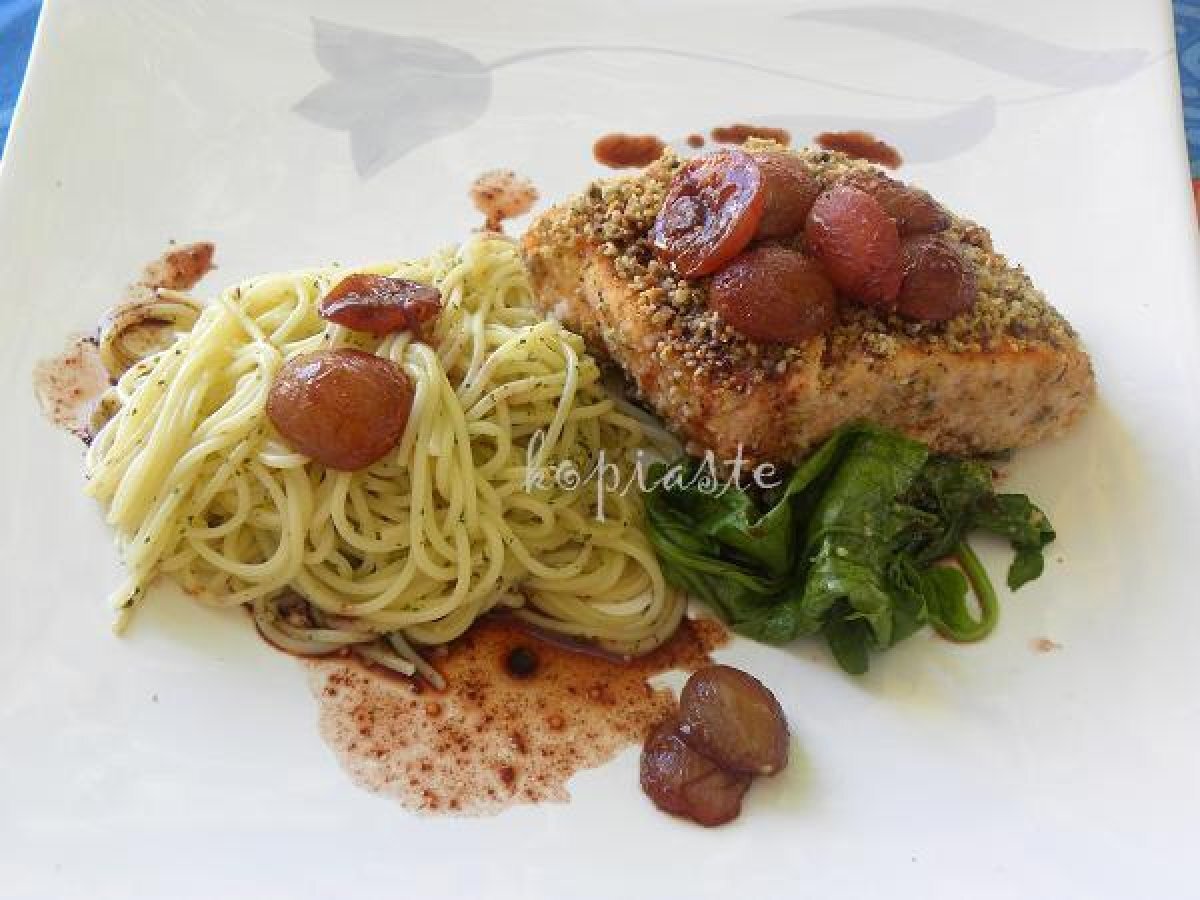 Questions:
Related recipes
Recipes