Valentine's day brunch
Valentine's Day brunch
Nothing better than a brunch for Valentine's Day. The perfect sweet/salty mix between breakfast and lunch. We enjoy these easy-to-make recipes that will put a smile on your loved one. Avocado toast, scrambled eggs, pancakes or freshly squeezed orange juice, everything will be there! It's up to you ;-) And don't forget the flowers!
Preparation
Pancakes:
Mix flour, sugar, salt and yeast.
Separate the yolks from the whites. Reserve the whites. Add the egg yolks and oil then mix.
Add the milk gradually while mixing to obtain a smooth paste. Let your batter rest for 1 hour in the refrigerator.
Once the rest time has passed, beat the egg whites then add them to your pancake batter. Mix well.

Heat a frying pan over medium heat, grease it and drop a ladle of pancake batter into it. When bubbles appear on the surface of your pancake, flip it over and cook for another minute. Repeat the process until there is no more batter.

Arrange your pancakes on top of each other on a plate and pour agave syrup on top (or maple syrup).

Yogurt bowl:
In a bowl, put the equivalent of 1 yogurt pot and a half. On top, arrange pieces of mango and slices of kiwi. Here we couldn't help but cut them in the shape of a heart with a knife ♥

Scrambled eggs :
In a bowl, mix the eggs with a pinch of salt, pepper, nutmeg and a drizzle of olive oil. Pour your preparation into a skillet over low heat. With a spatula, mix regularly. The eggs will coagulate. When they start to pull away from the bottom of the pan, remove them from the heat.

Avocado toast:
Toast your large slices of bread. During this time, cut your avocado in half, remove the pit and the skin, all delicately in order to keep the flesh of the avocado intact.
Cut each avocado half into strips lengthwise and arrange them on your slices of toast.
Add a little lemon juice to the avocado if you are not eating the toast right away to preserve its pretty green color.
Sprinkle with salt, pepper and sesame seeds.

Squeezed orange juice:
Using a juicer, squeeze 3 oranges and pour the juice into a glass. Repeat to make the other glass of juice.

While you set the table, don't forget to prepare a hot drink: coffee, tea, cappuccino, hot chocolate, it's up to you.
Bon appetit and above all, happy Valentine's Day!
You tried this recipe ?
Mention @petitchef_en and tag #petitchef
Observations:
What topping should I use for my pancakes?
Here we used agave syrup but we also love to add maple syrup. Otherwise treat yourself with melted chocolate, jam or spread.

How do I store leftover pancakes?
In an airtight box for 2 days in the refrigerator. You can also place them in a freezer bag and place them in the freezer.

How do I make my scrambled eggs smooth?
Add a little milk to your preparation.

How to get scrambled eggs "runny"?
When you cook them over low heat in your pan, use chopsticks and stir constantly to form small pieces. Once they've coagulated enough, remove them from the heat so they don't stick to the pan and dry out.

What other ingredients should I add to my avocado toast?
We love to put a salmon or smoked trout base just before placing our slices of avocado. And if you feel like it, add a soft-boiled or poached egg on top. Guaranteed delight when cutting with the runny yolk!

When to eat brunch?
Traditionally, this meal located between breakfast and lunch is eaten around 11am. It is also common to enjoy it on Sunday, a day of "farniente" when we take the time to sleep in. But no fixed rules are defined, so it's up to you to eat your brunch and especially to prepare it for your loved one whenever you want!

How to have a 100% Valentine's Day brunch?
Choose heart-shaped accessories to put some love into your brunch. Cookie cutters for example to cut your fruits and pancakes :-) Don't forget to take seasonal flowers too which will look great on your table.
Photos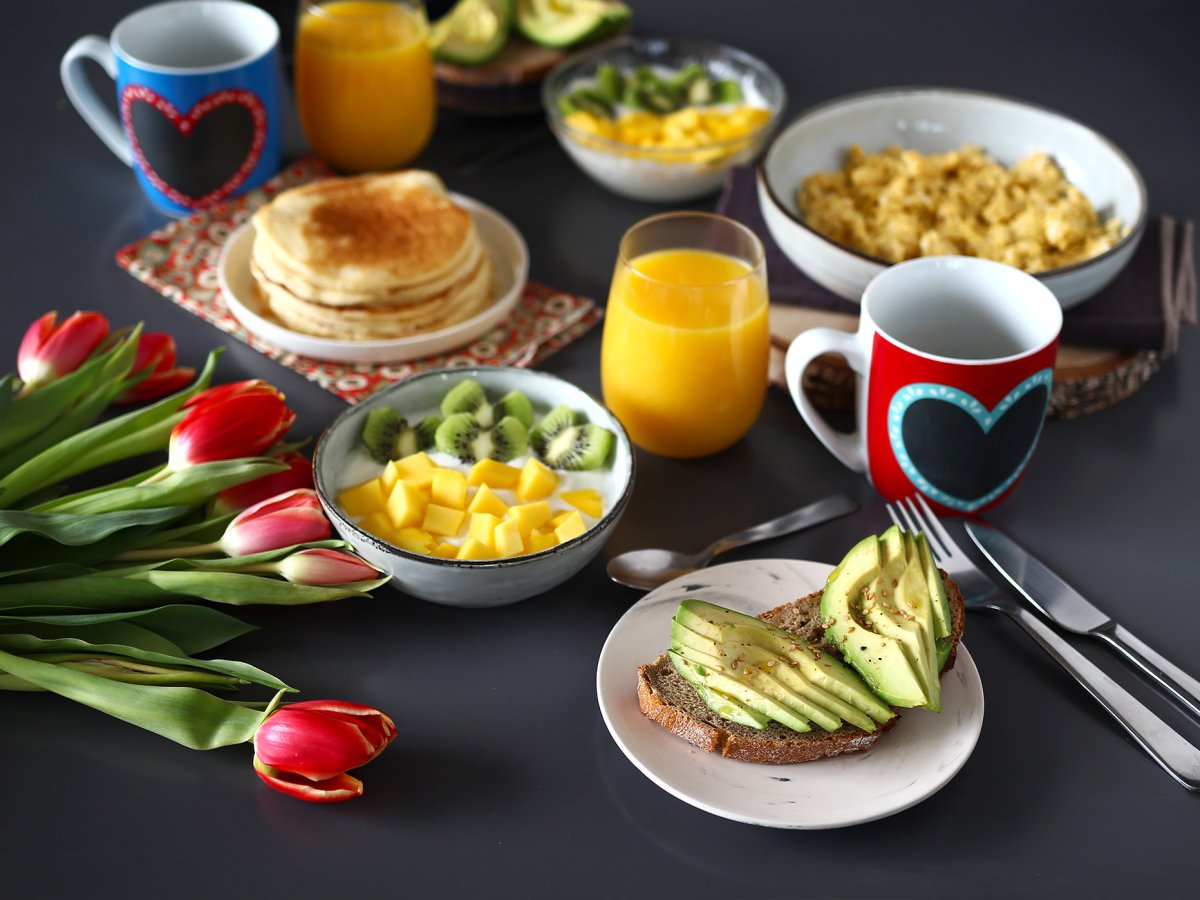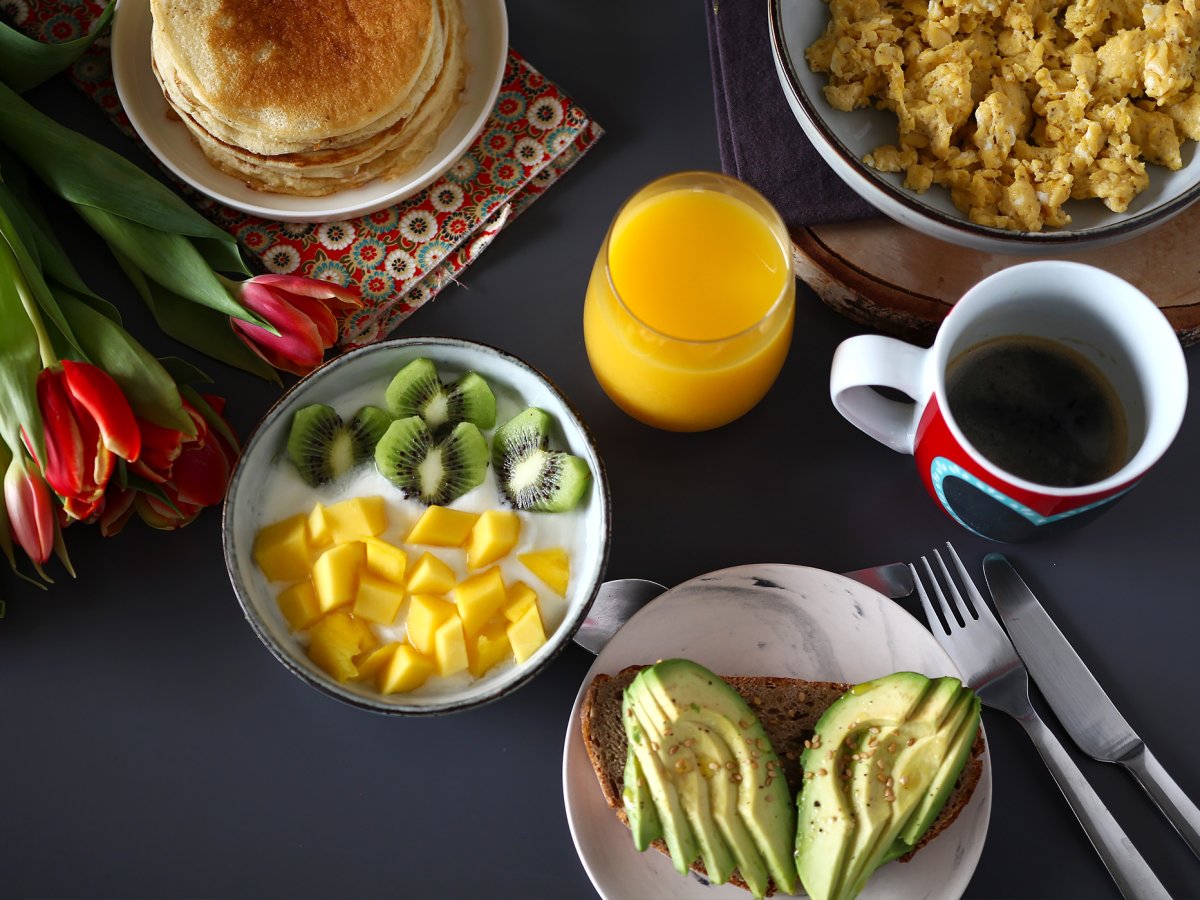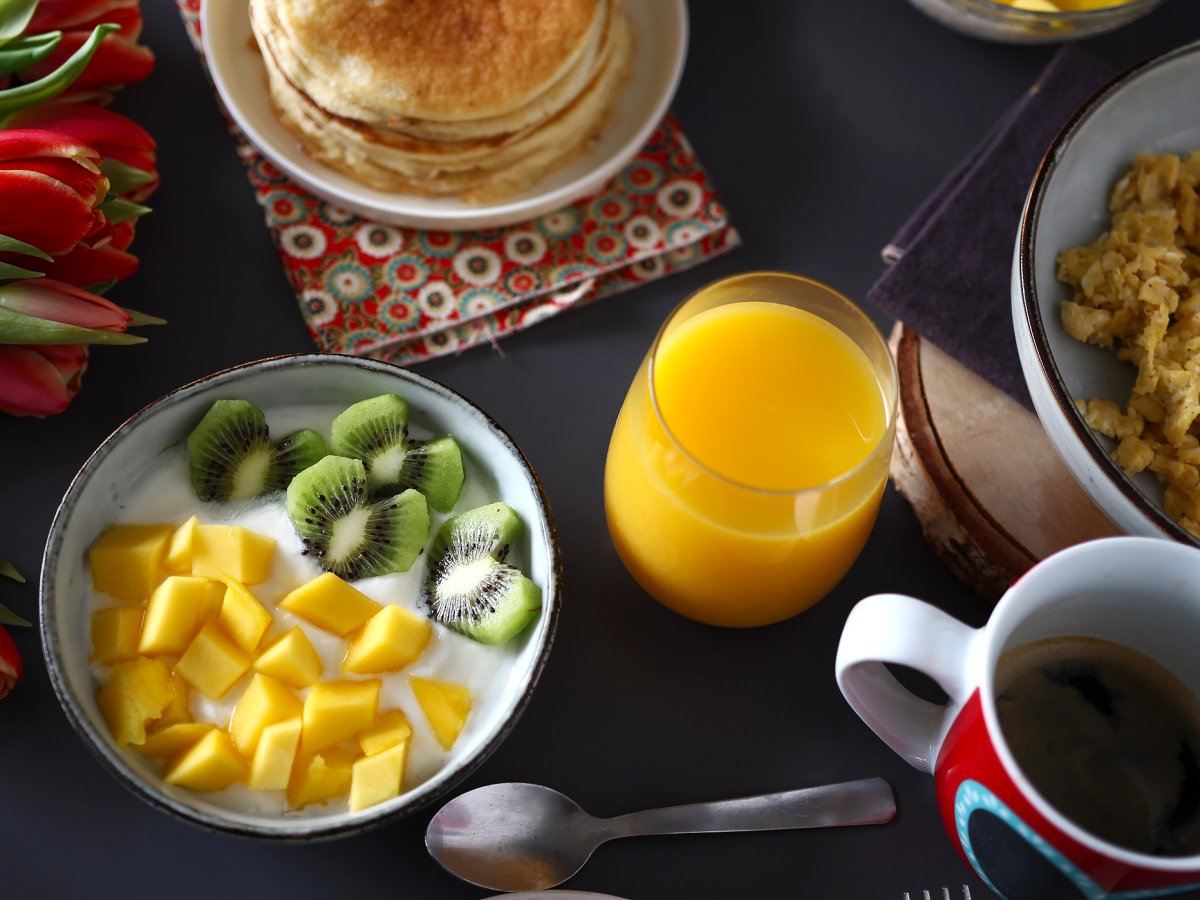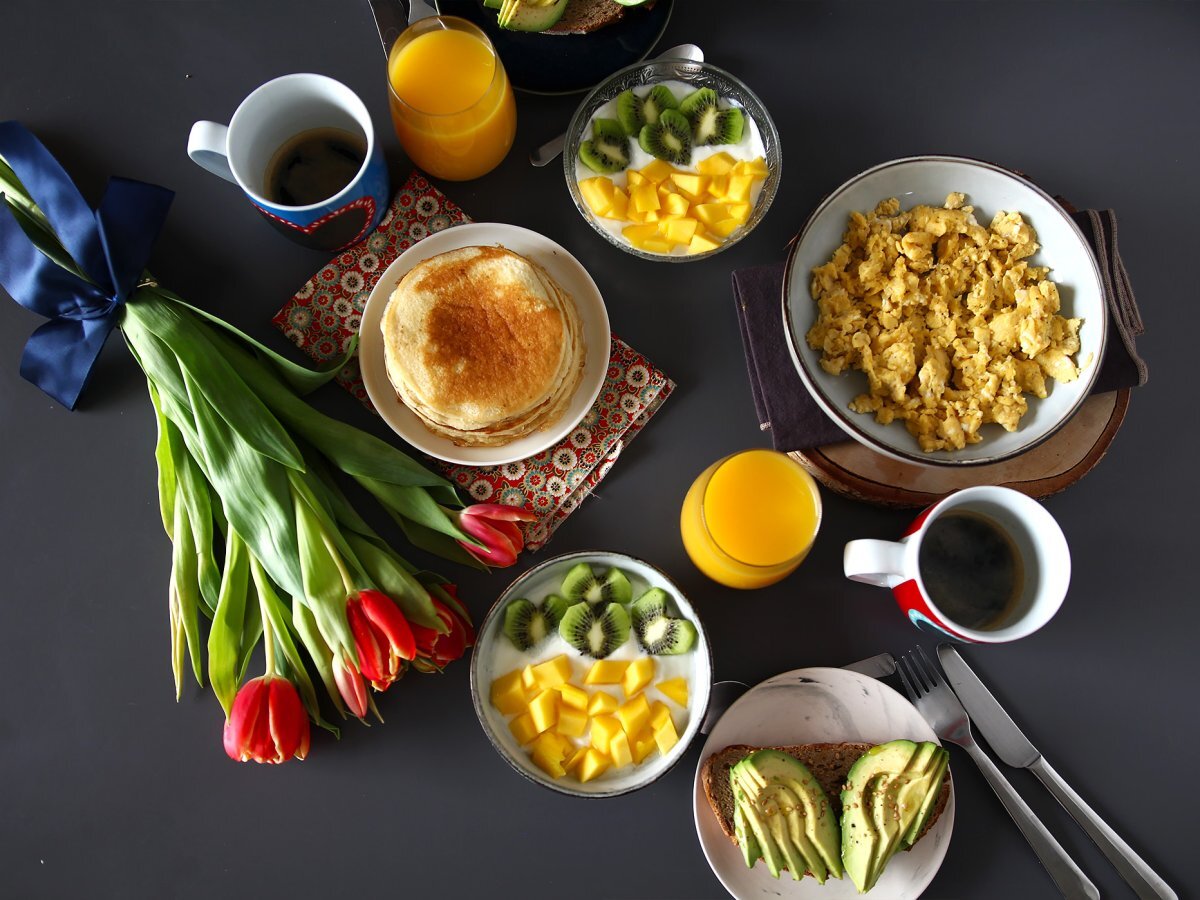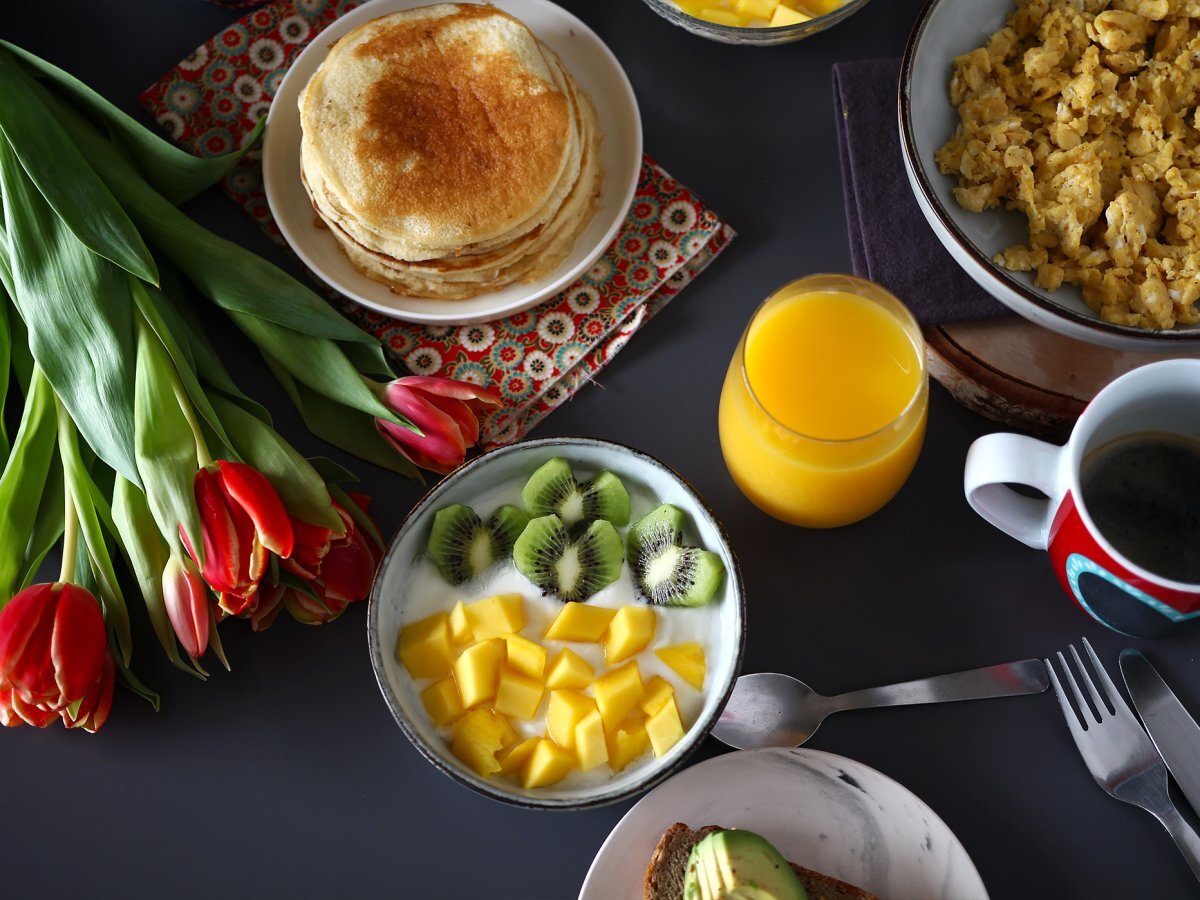 Questions:
You may like
Recipes
Related articles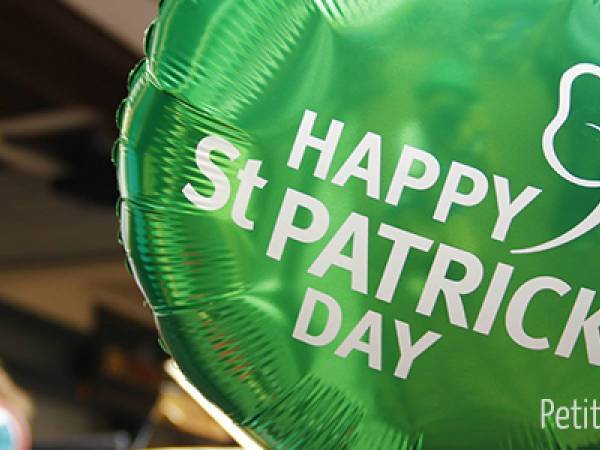 Impress your friends with these St Patrick's day recipes!