Apple and carrot salad
Apple and carrot salad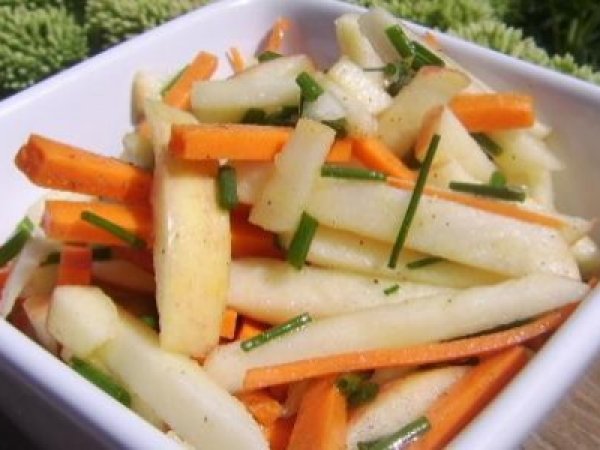 This salad is hassle-free and also delicious and is fantastic on a warmer evening. Apple and carrot salad topped with a lemon, cinnamon and mint dressing.
Preparation
Place the apple as well as carrot in a bowl.
Mix together the lemon juice, cinnamon, and mint in a glass. Drizzle over the apple and carrot mixture. Toss to blend.
You will have an appetizing apple and carrot salad.
You can still garnish the salad with watercress or flat parsley if you want.
Questions:
Related recipes
Recipes