Curry Chicken Pau ~Bun. 'Malaysian Monday No. 10'
Preparation
Season the chicken pieces with 2 teraspoons of curry powder, set aside. Heat up some oil in a pan and saute the pounded shallots and garlic till fragrant.
Mix the remaining curry powder with some water to form a paste, add into the garlic mixture, toss in some curry leaves, cinnamon and cloves, stir-fry.
Mix in the diced potatoes, stir-fry for a while, add in the salt and add in the seasoned chicken pieces as well.
Add in the coconut milk and cook till the potatoes and chicken are cooked through and the curry is quite thick.
Add in the chicken granules and fine tune to taste. Dish out and once cooled, refrigerate till ready for use.
For Skin:
(A)
Mix dried yeast with lukewarm water, stir.
Add in 130 gm sifted pau flour, mix well and roughly form into a ball of dough. Set aside for 15 minutes.

(B)
Mix the balance 370 gm sifted pau flour with the baking powder, sugar and salt.
Pour (B) into (A). Add in shortening and water sparingly, knead till dough doesn't stick onto the hands. Cover dough with a wet cloth, place in a warm place and let dough prove till double in bulk, around 1 hour to 1.1/2 hour.
Knock dough to expel some air, knead for some time. Roll out onto a floured board. Weigh out 50 gm dough, roughly form into a ball.
While you are working with a ball of dough, cover the rest with a damp cloth to prevent them from being exposed to air and getting flaky.
Roll out the ball of dough lightly and cup it into the palm of your hand and spoon in some filling. Pleat up the sides of the pau. Put the pau on a piece of greaseproof paper and place them on the steamer rack.
Set them aside for another 15 minutes, and meanwhile prepare the steamer with water. Steam pau under rapidly boiling water for 10-12 minutes.
Quickly and carefully remove the steamer cover so that condensed steam will not drip onto the pau. Remove the pau from the steamer rack and serve hot.
Photos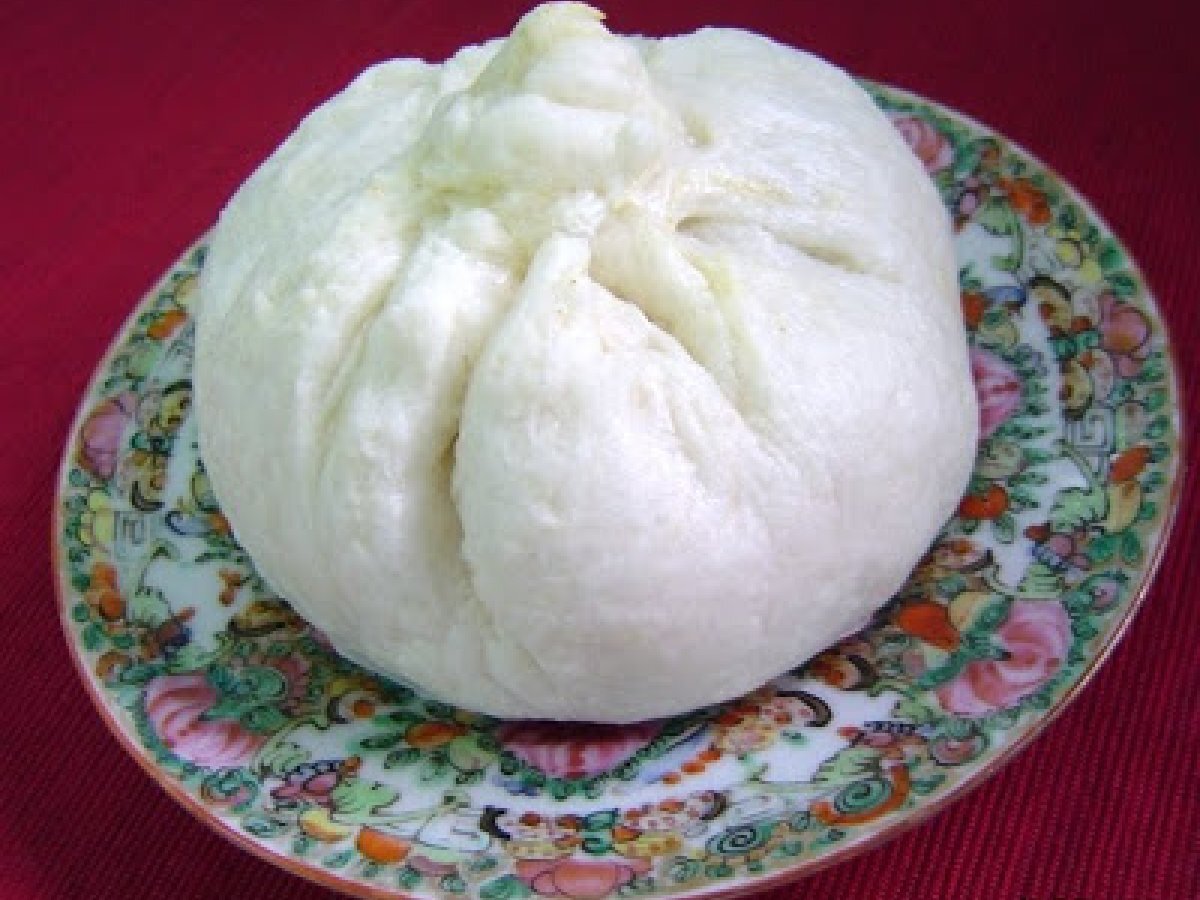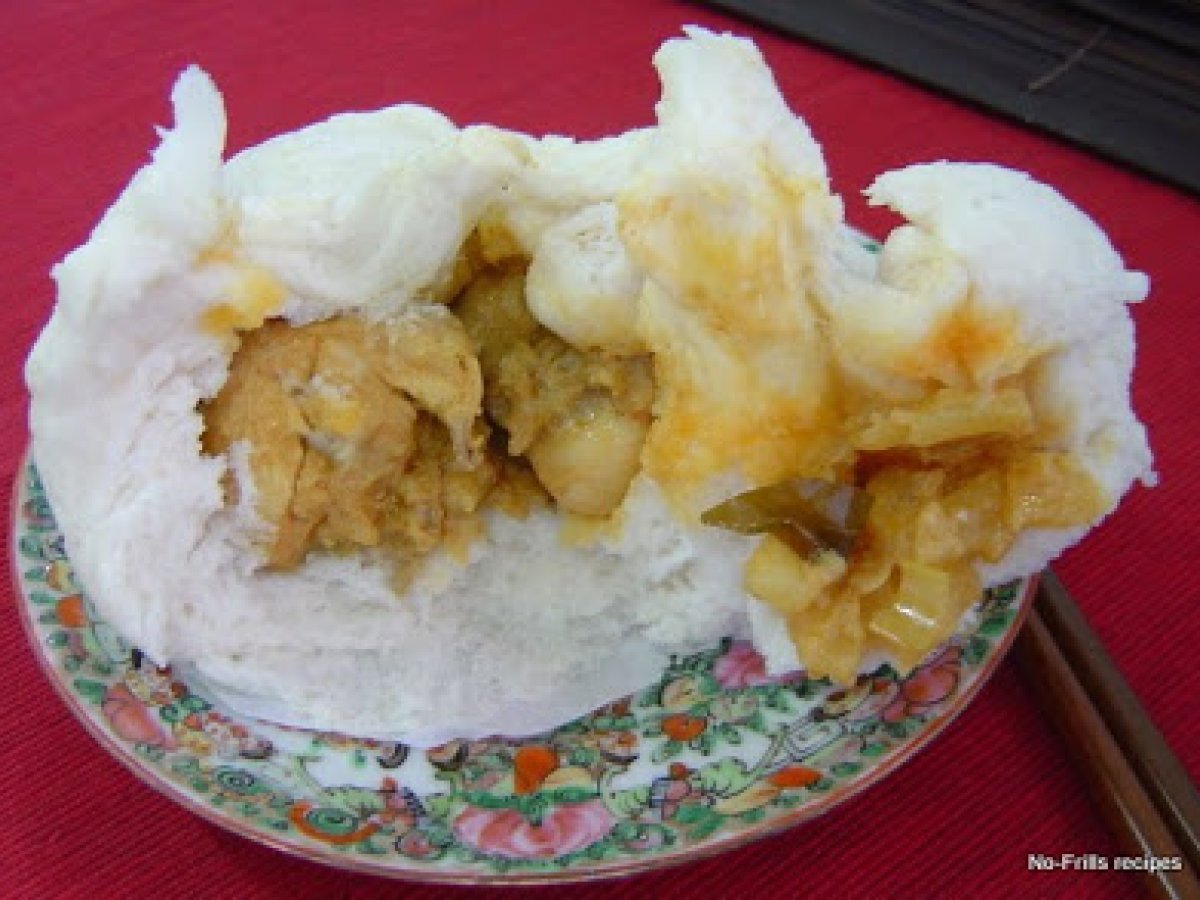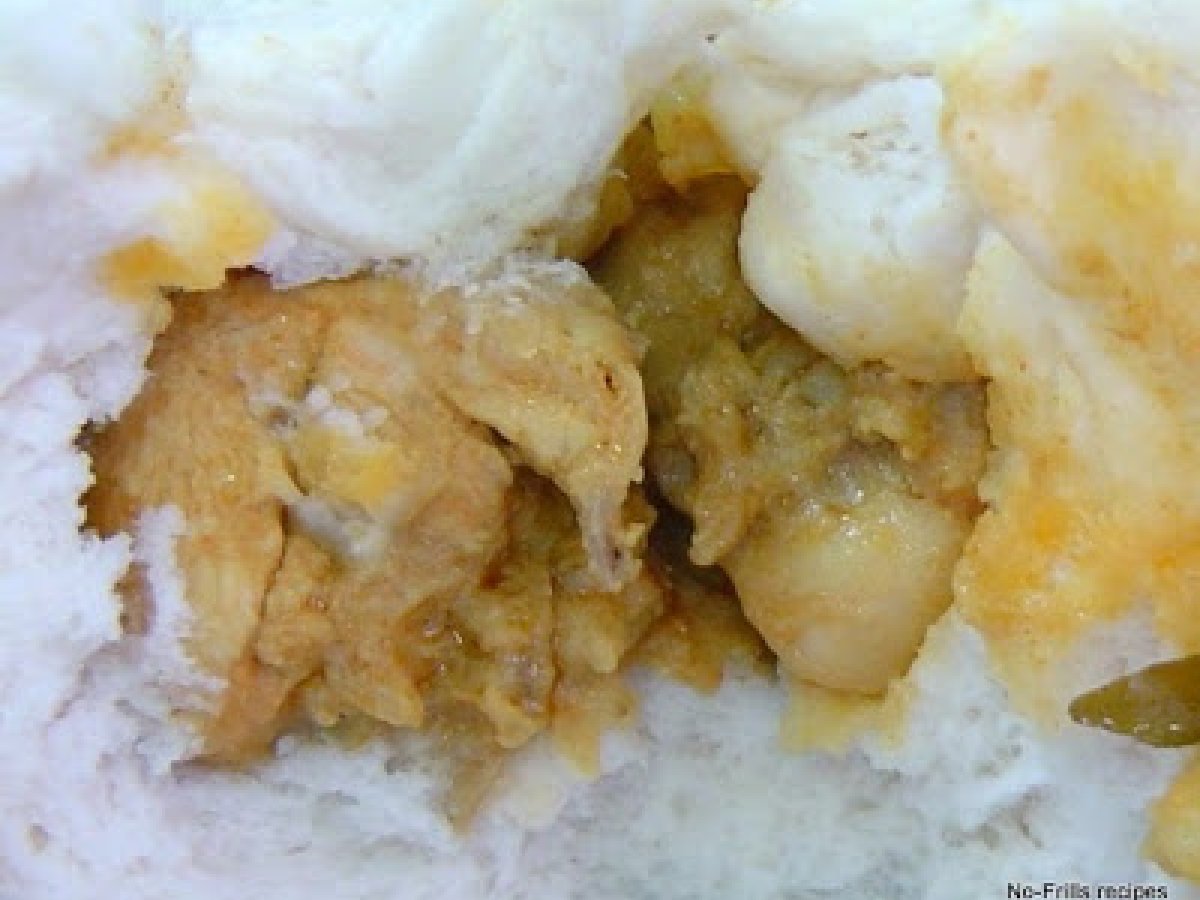 Questions:
You may like
Recipes