Parmesan potatoes, soft on the inside and crispy on the outside!
Parmesan potatoes, soft on the inside and crispy on the outside!
Potatoes are certainly among the most popular vegetables used to accompany meat or fish dishes. Right? Well, there are plenty of recipes for preparing side dishes with potatoes, but today we offer you a very tasty one that you can also serve as a single dish for dinner: parmesan potatoes. Soft on the inside and crispy on the outside, flavoured with a mixture of olive oil, garlic powder and dried rosemary. A delicacy! Discover the detailed procedure for making them at home - a simple recipe that will delight everyone's palate.
Preparation
First wash the potatoes well and cook them in boiling salted water (with the skin on) for 30 minutes. Please note that the cooking time will depend very much on the size of the potatoes used.
Preheat the oven to 350°F (180°C). Drain the potatoes when they are cooked, then cut them in half lengthways.
Let's prepare the Parmesan crust:
Mix the olive oil, grated Parmesan cheese, garlic powder, dried rosemary and pepper in a bowl. Spread the mixture on a baking tray covered with parchment paper.
Lay the potatoes with the cut side down on the mixture you have prepared. Then season the skin side with a little oil, sprinkle with grated Parmesan cheese and sea salt.
Bake 30 minutes at 350°F (180°C).
Your tasty Parmesan potatoes are ready!
You tried this recipe ?
Mention @petitchef_en and tag #petitchef
Observations:
Can I use already boiled potatoes?
Of course. Just cut them in two and lay them on the parmesan crust before putting them in the oven. A great anti-waste idea if you have cooked too many potatoes.

Can I mash the potatoes?
Yes. You can mash them before putting them in the oven and you will have tasty, crispy potatoes.

Can I use the parmesan crust with other vegetables?
Yes. We recommend you try it with sweet potatoes or pumpkin (careful, the pumpkin must be peeled).

Can I eat parmesan potatoes cold?
Yes, this recipe can be eaten hot or cold.

How do I store parmesan potatoes?
We recommend eating them as soon as they are ready, however you can store them in the refrigerator (in an airtight container) for a couple of days. Reheat them in the oven before eating.

What can I use instead of Parmesan cheese?
You can also use Pecorino Romano cheese to make a crust. Otherwise you can simply brush the cut side of the potatoes with a preparation of melted butter, garlic powder and chopped parsley.
Photos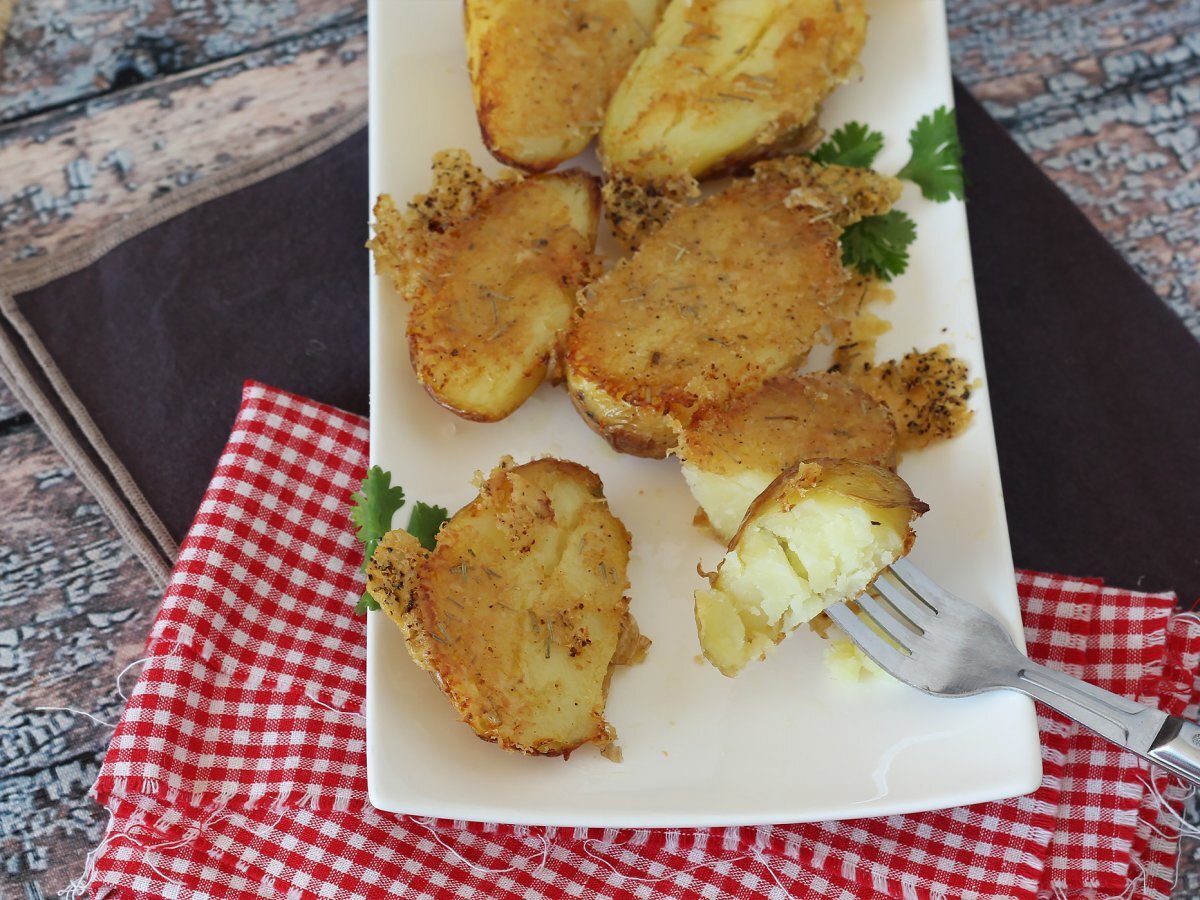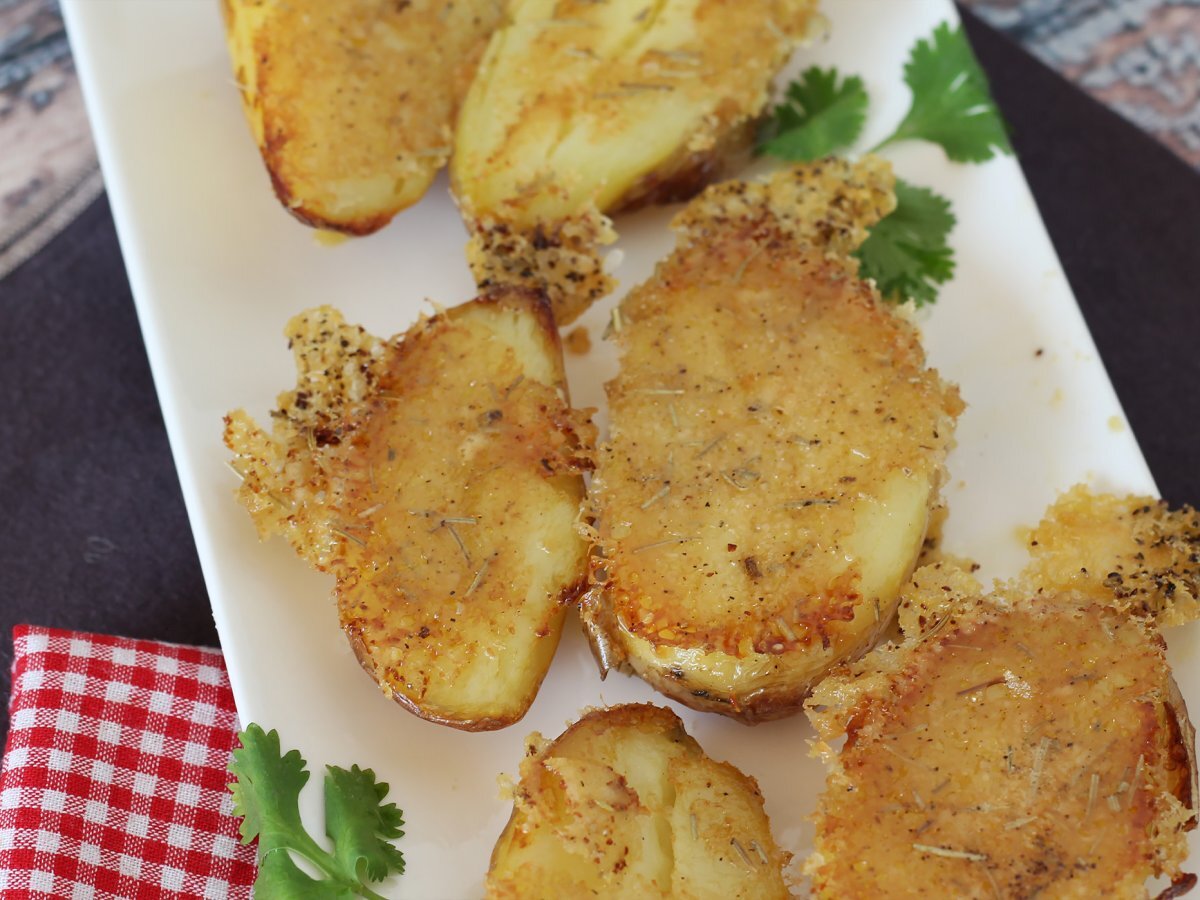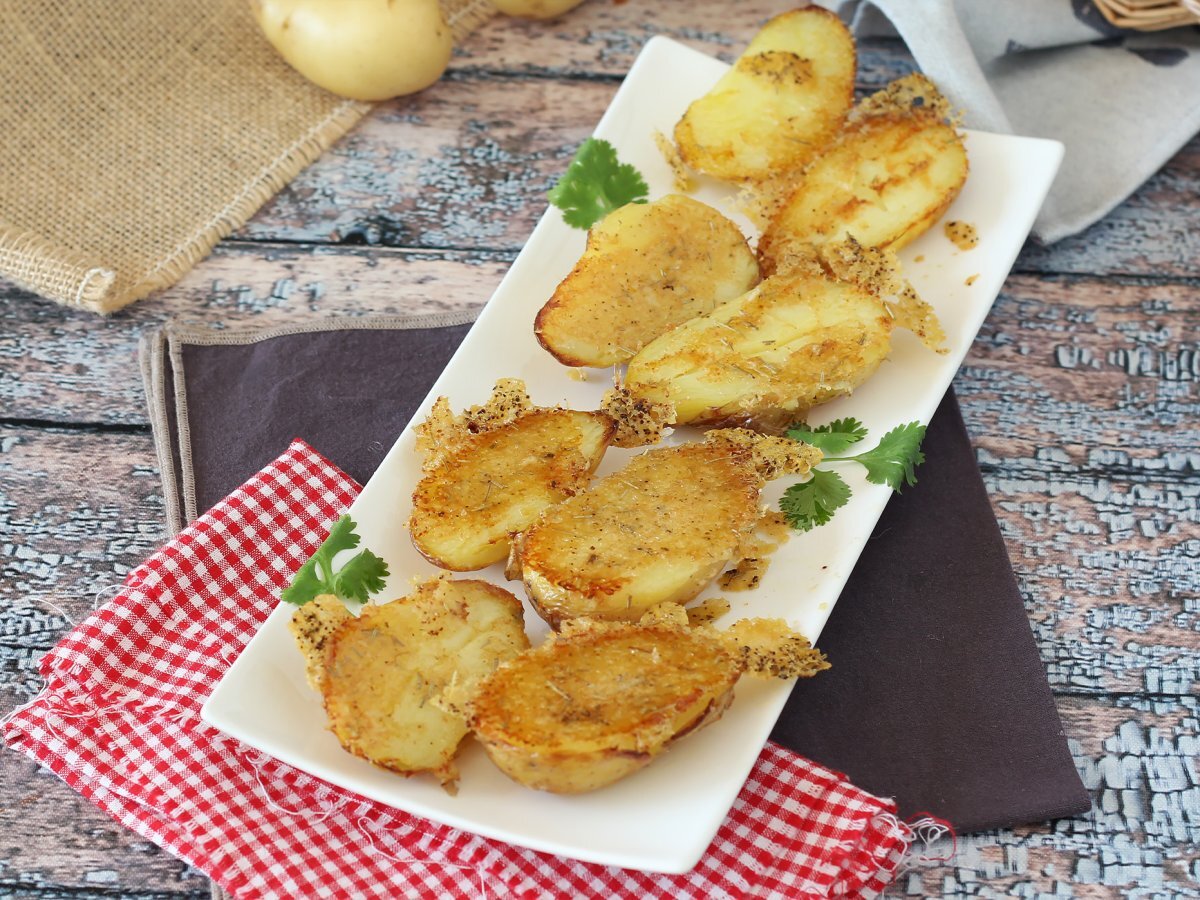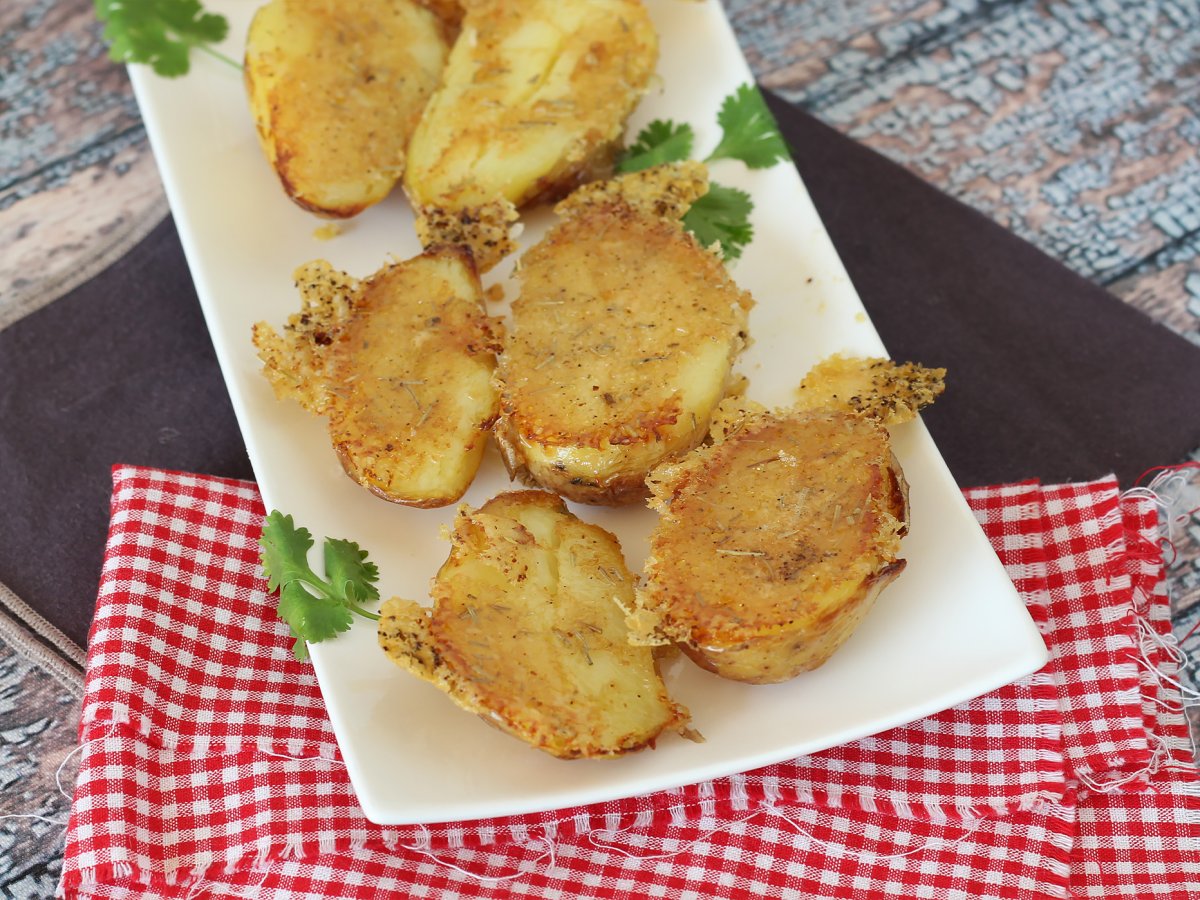 Questions:
You may like
Recipes