Snowflake brioche with nutella
Snowflake brioche with Nutella
Have you ever tried to shape your brioche into a snowflake for Christmas? Let's do it ! Follow our step by step recipe !
Preparation
Combine dry yeast and warm milk. Leave to rest for 10 minutes at room temperature.

Put flour + egg + sugar + salt in a bowl. Add milk+ dry yeast. Knead for 3 minutes.

Add softened butter gradually while kneading. Knead for 7 minutes.

Form a ball and cover with a cloth. Leave to sweel for 1h30 at room temperature.

Degas the dough and cut into 4 doughs. Fold each dough 3 to 4 times and make balls. Cover with a cloth for 30 minutes at room temperature.

Spread the doughs to make 10 inches circles. Spread some Nutella on top of 1 dough leaving a 1/2 inch (1cm) border.

Put a second dough on top and spread Nutella again. Repeat with the third dough and cover with the fourth dough.

Cover with a 10 inches pan or plate and cut the exceedent dough. Put a glass on top of the dough, in the center.

Cut into 4, then 8, then 16 equal parts.

You have to create 8 branches. Each branch will have to parts. You'll have to twist the right part : from left to right and the left part : from right to left.

Press the borders of the branches. Remove the glass and cover with a cloth for 1h30 at room temperature.

Preheat the oven to 350°F (180°C). Combine the eg yolk with the milk and baste the top of the brioche.

Bake for 18 minutes at 350°F (180°C).

There you are, your snowflake brioche is ready !
Observations:
Can i make a dairy free brioche ?
Replace butter with margarine and milk with almond milk or hazelnut milk.
Photos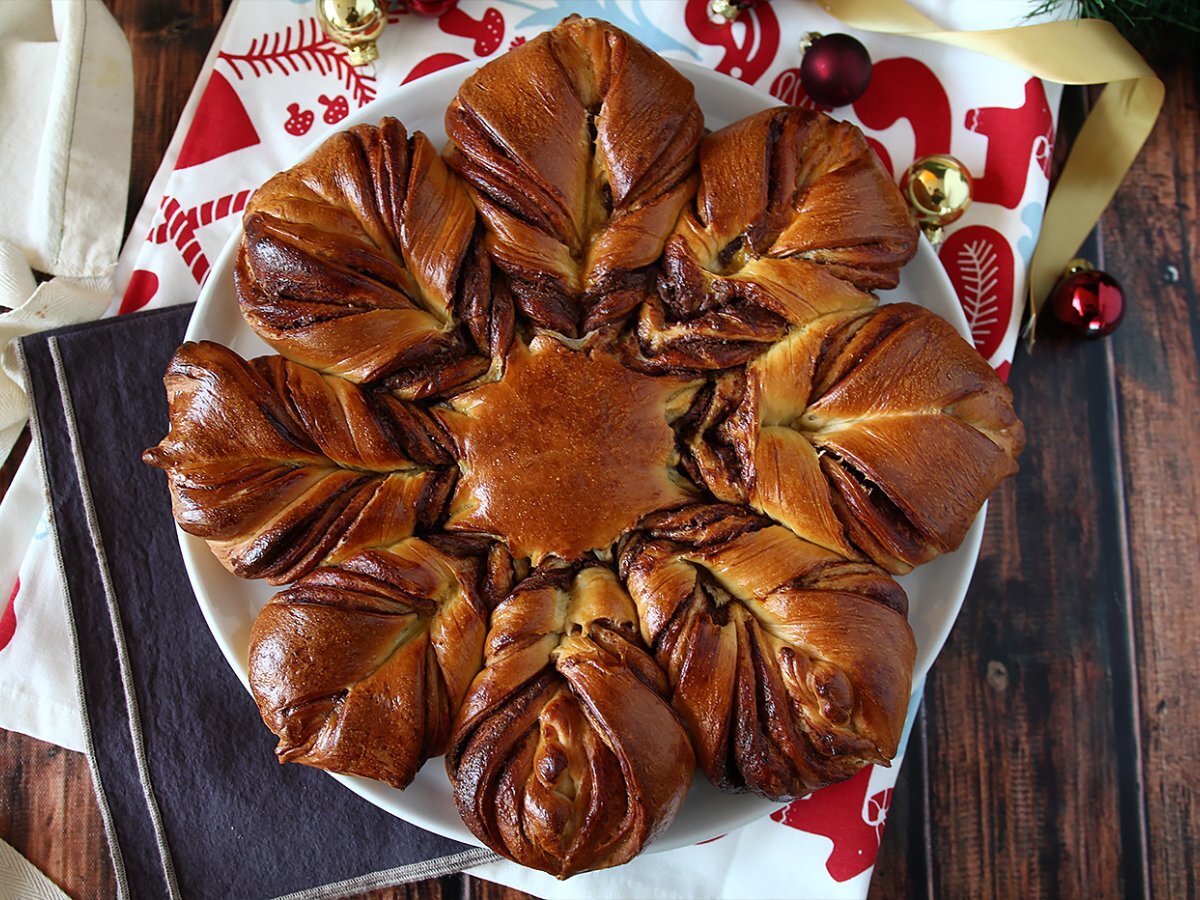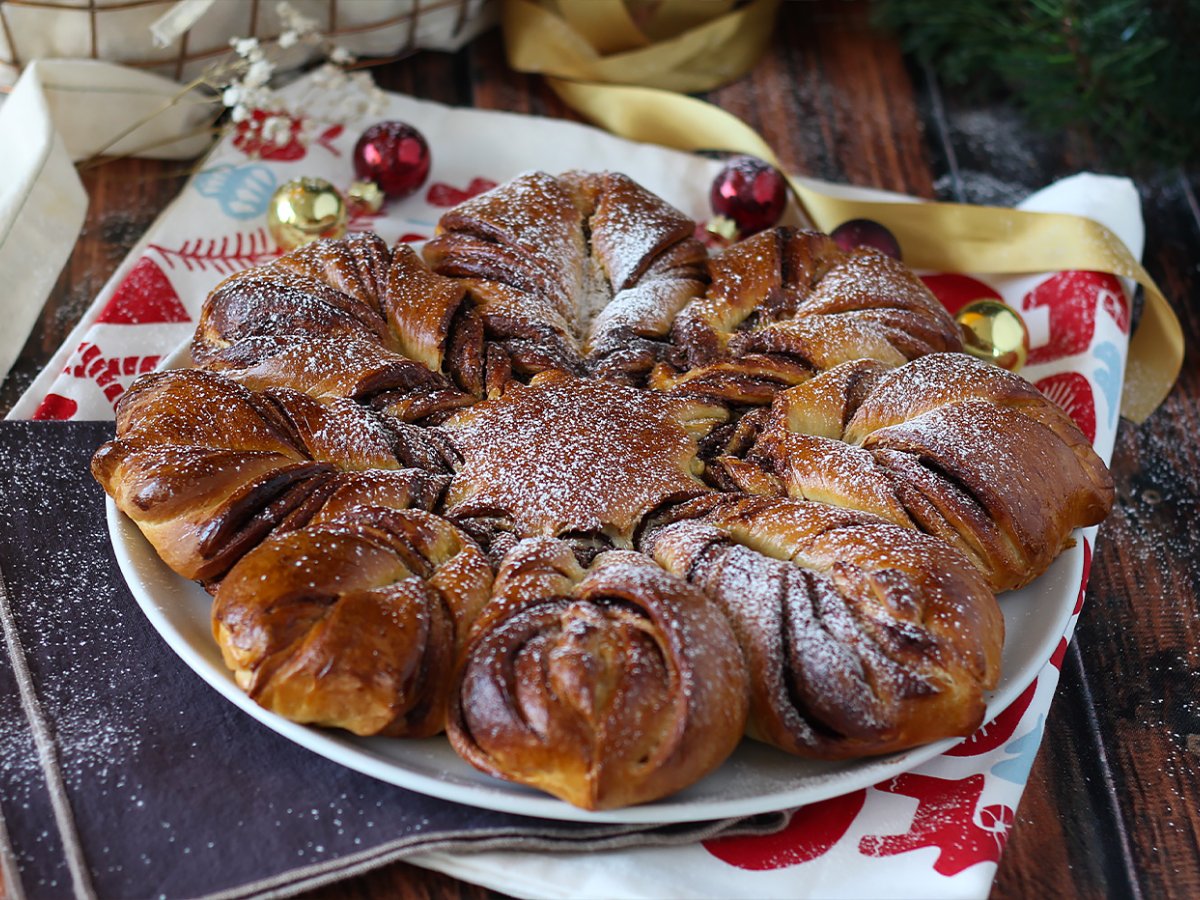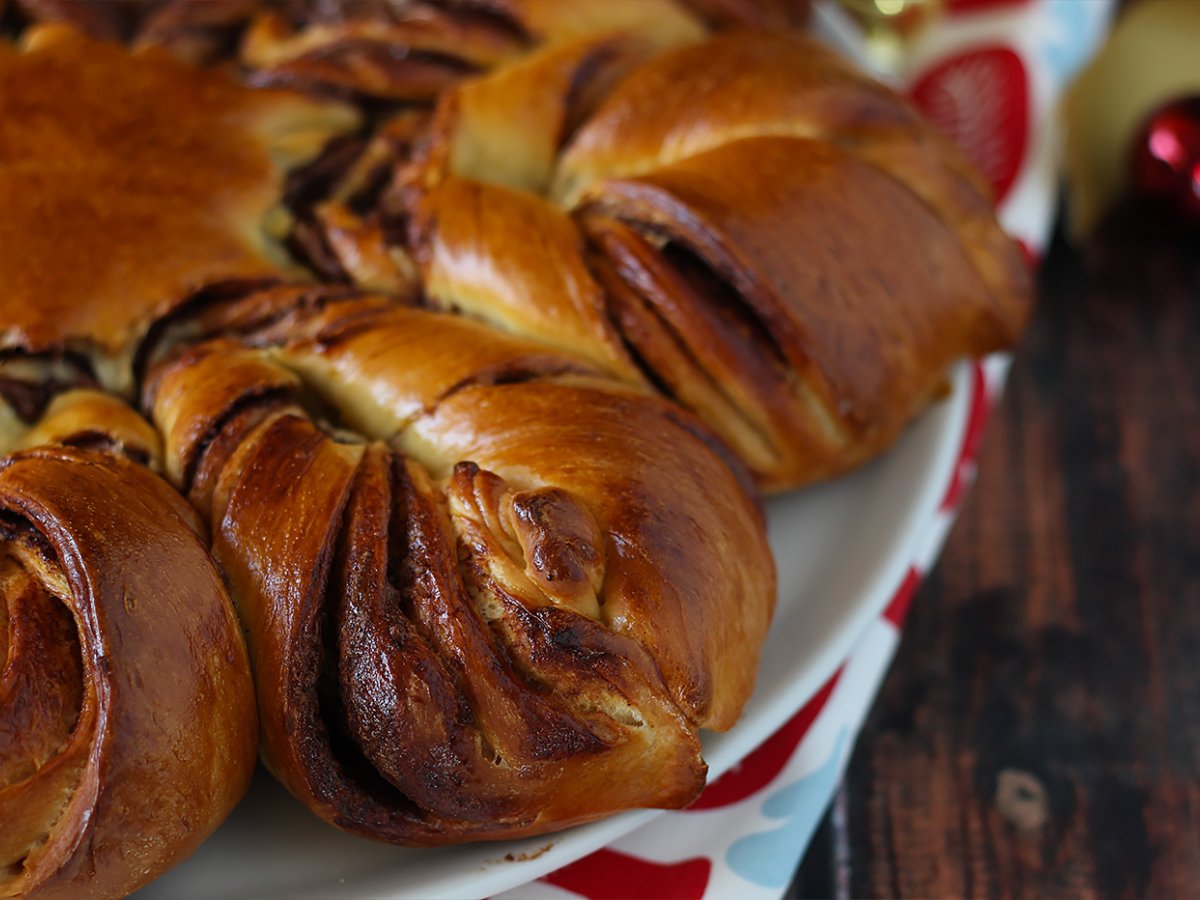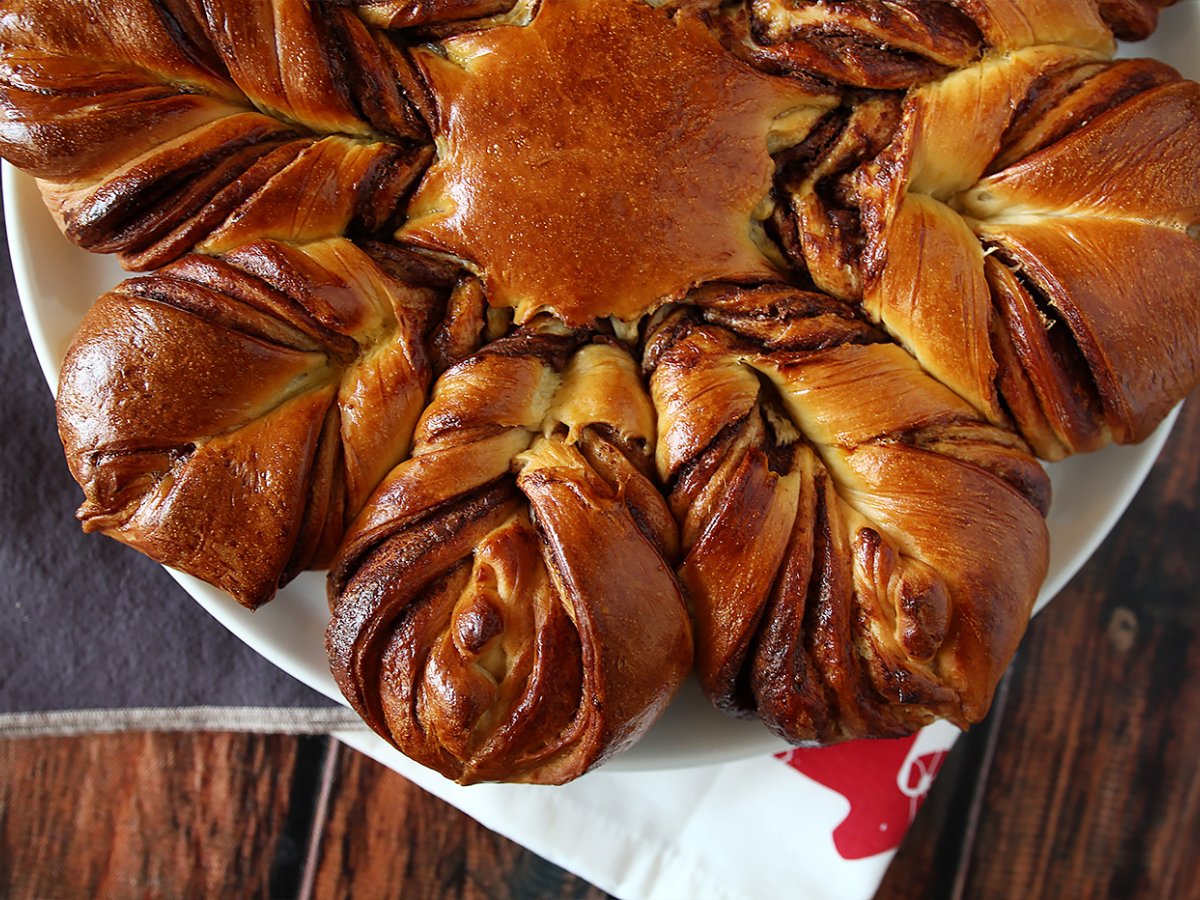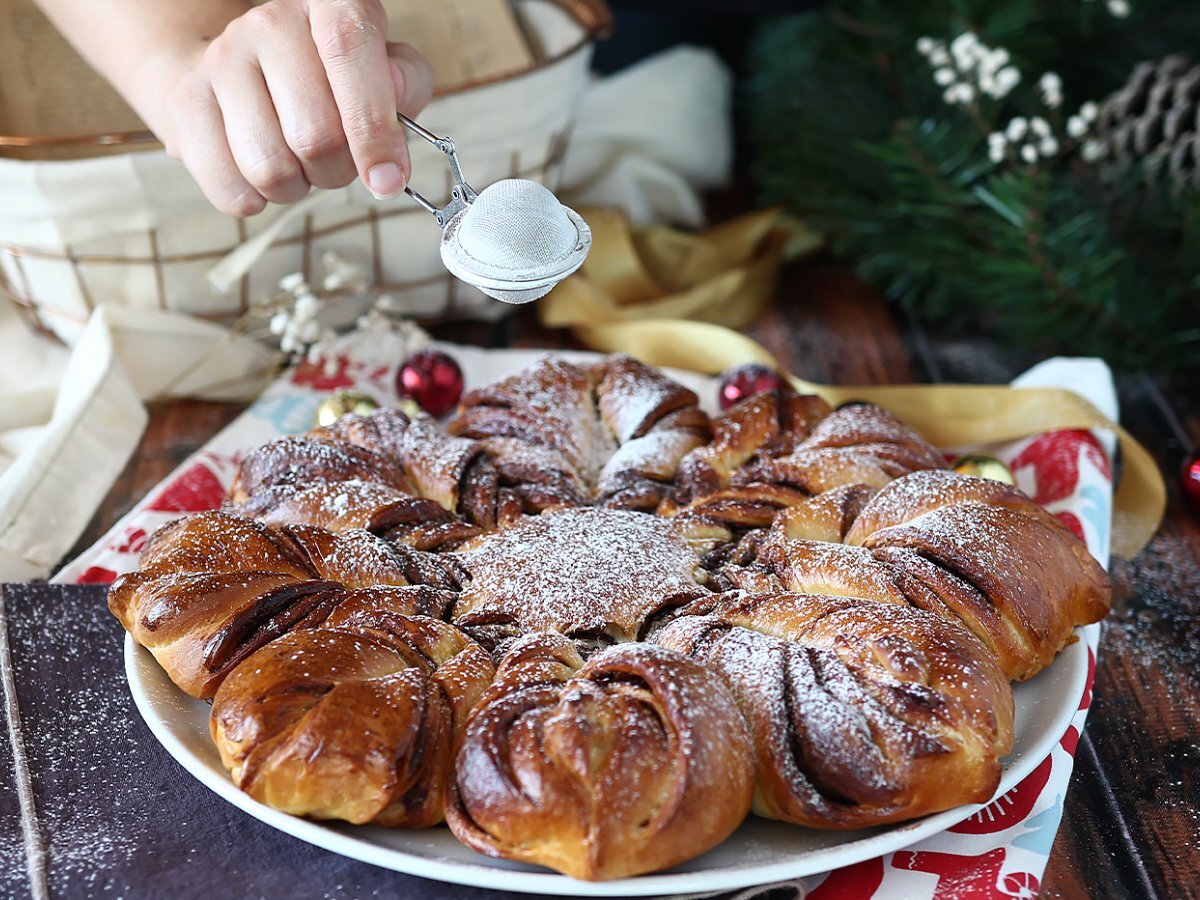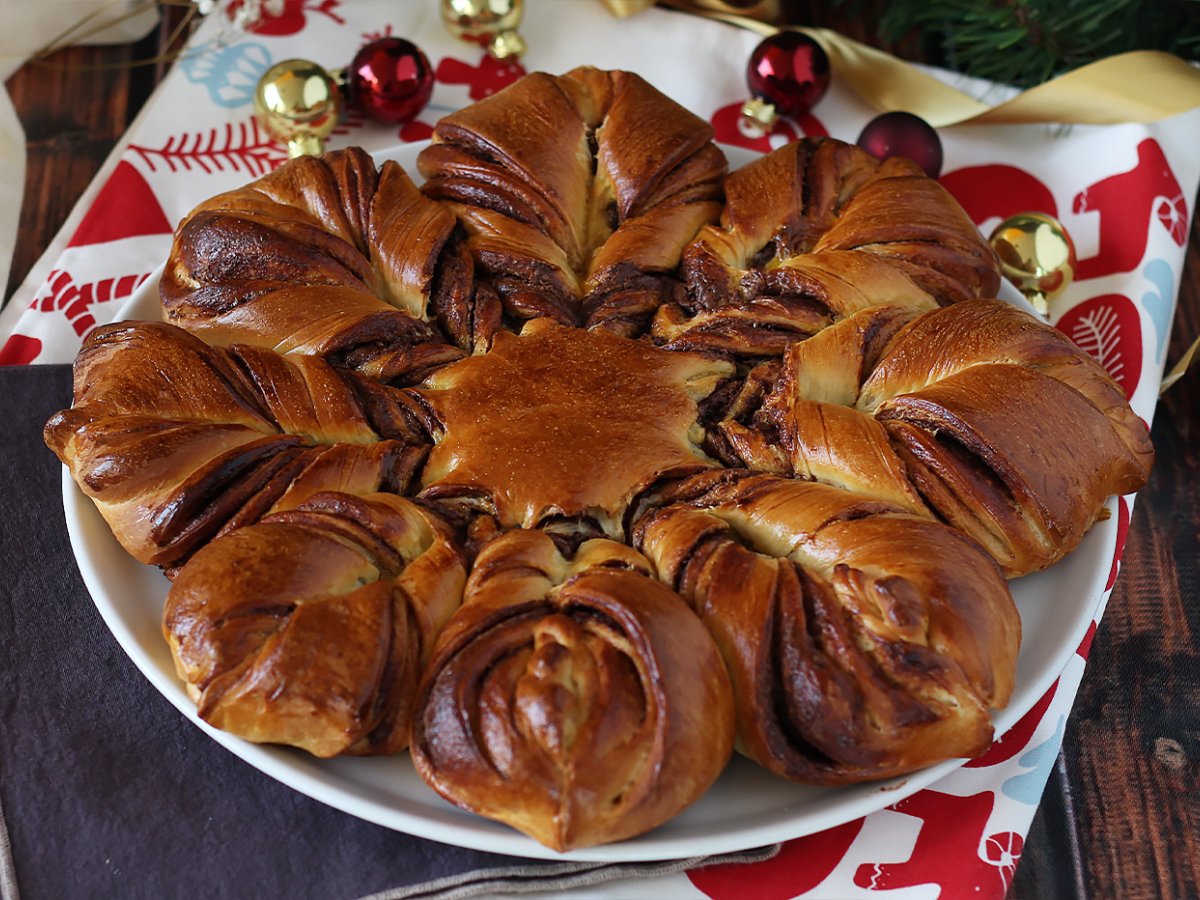 Questions:
You may like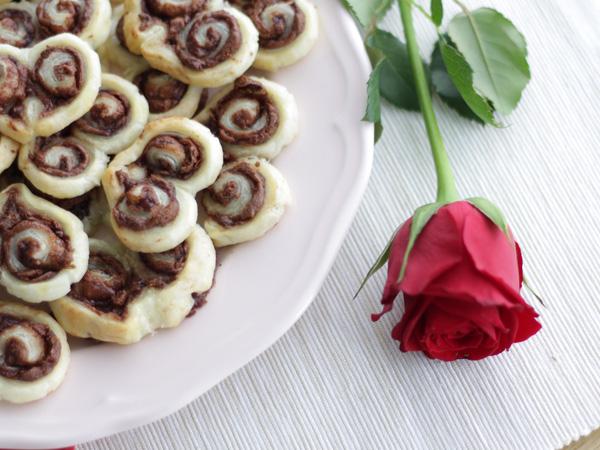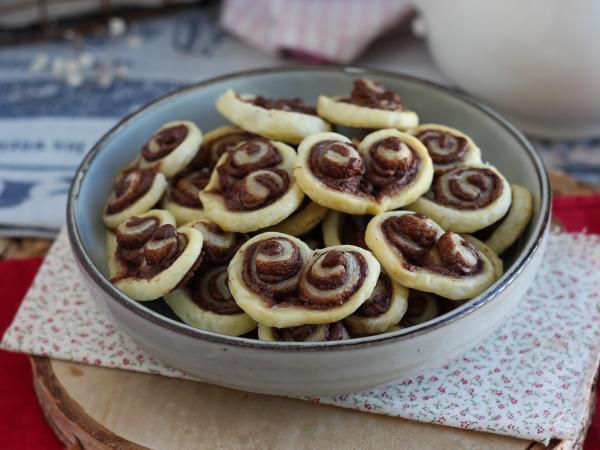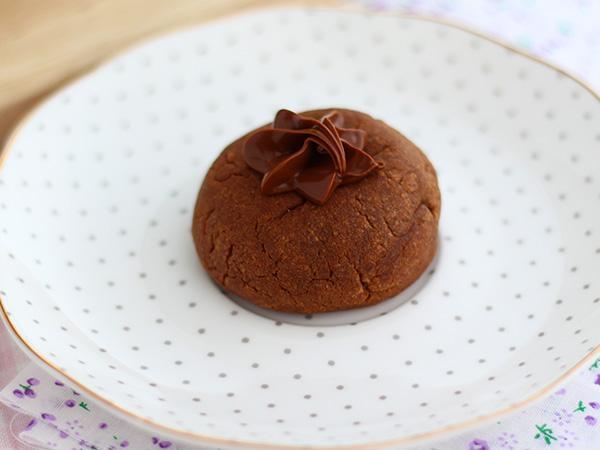 Recipes