Red cabbage slaw
Red cabbage slaw
Preparation
Start by preparing your vegetables. Remove the outer leaves and core from the cabbage. Shred, chop or grate the cabbage. Whichever you prefer.
Put the cabbage in a large bowl. Slice the bell pepper very thinly and add it to the bowl.
Grate the carrots and finely chop the green onions and add them as well. Add the vinegar, celery seed, mustard and sugar. Add salt and pepper to taste.
Stir well so that all the ingredients are thoroughly combined. Let the slaw sit for at least 30 minutes before serving. Leftovers refrigerate well.
Photos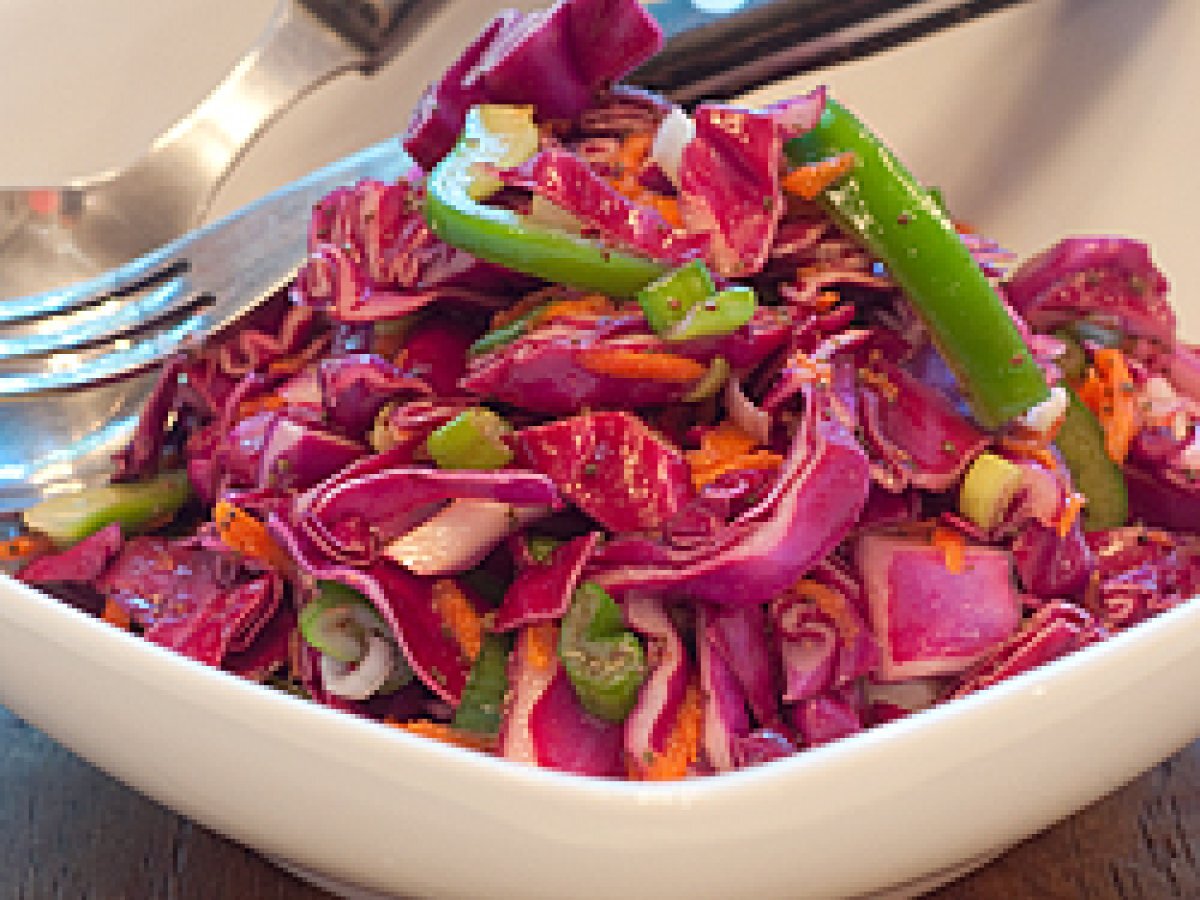 Related recipes
Recipes