QUINOA CHICKPEA SALAD
QUINOA CHICKPEA SALAD
Quinoa chickpea salad - Ticks all the boxes of healthy, easy, simple and tasty.
Ingredients
---
---
½ C diced (in small pieces) Zuchhini
---
---
¼ – ½ C chopped greens of Spring
Onion
---
2 tsp Capers
---
2 tbsp dried Blue
Berries
or Raisins (even cranberries will work well)
---
2 tbsp slivered Almonds
---
2 tbsp roughly chopped fresh Coriander (Cilantro)
---
Salt and red chili flakes to taste
---
1 – 2 tsp Lemon juice
Preparation
Rinse the quinoa in water a couple of times and drain the water. Add the quinoa in one cup of water in a pot on high heat. Allow the water to come to a boil and reduce heat. Cover and cook the quinoa for 15 minutes or according to the instructions given on the pack. Switch off the heat and remove the pot from heat and allow the quinoa to cool down. Fluff with fork and use it for the salad.
Mix everything and toss well together. Taste and adjust the seasoning.
Photos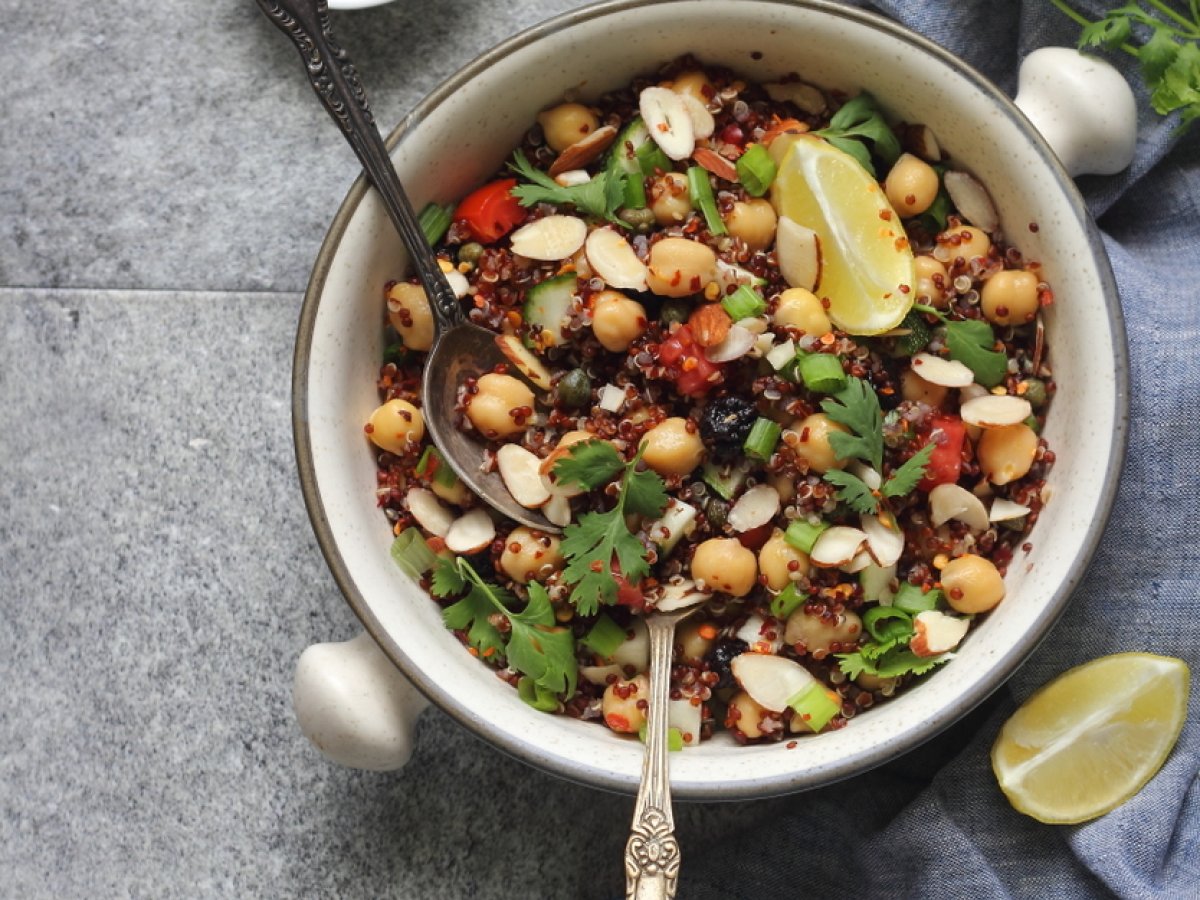 Questions:
Related recipes
Recipes