Kuih serimuka-glutinous rice with pandan custard layer
Kuih serimuka-glutinous rice with pandan custard layer
Glutinous Rice with Pandan Custard Layer or better known as Kuih Serimuka is one of the popular kuih or cakes in Malaysia.
Preparation
To make the glutinous rice layer: Mix rice, coconut milk, water, salt and Pandan leaves in a baking tray.
Steam the rice mixture over a high heat for 25 minutes until cooked. Remove from the steamer and discard the Pandan leaves.
Fluff the rice with a fork and use a banana leaf to press and compact the rice layer. Return the rice layer to the steamer. Continue to steam for another 10 minutes.
To make the Pandan custard layer: Combine Pandan juice and all the flours and mix well. In another bowl, whisk eggs, coconut milk and sugar together and add in the Pandan mixture.
Mix well and strain the mixture into a clean medium size bowl. Prepare a water bath and stir continuously until the custard mixture begins to thicken.
Pour the mixture into the rice layer and continue to steam over a low heat for about 25 to 30 minutes.
Allow the kuih to cool completely and slice to serve.
Photos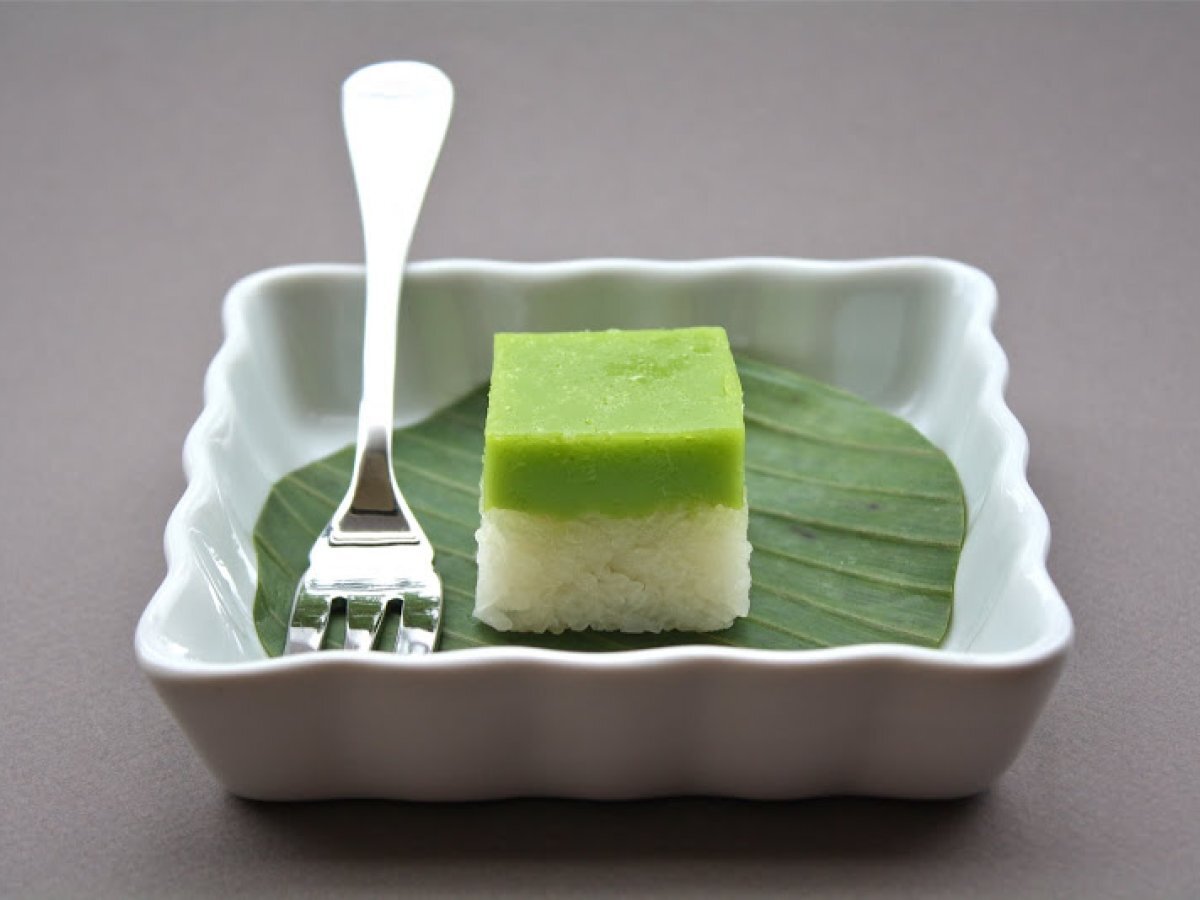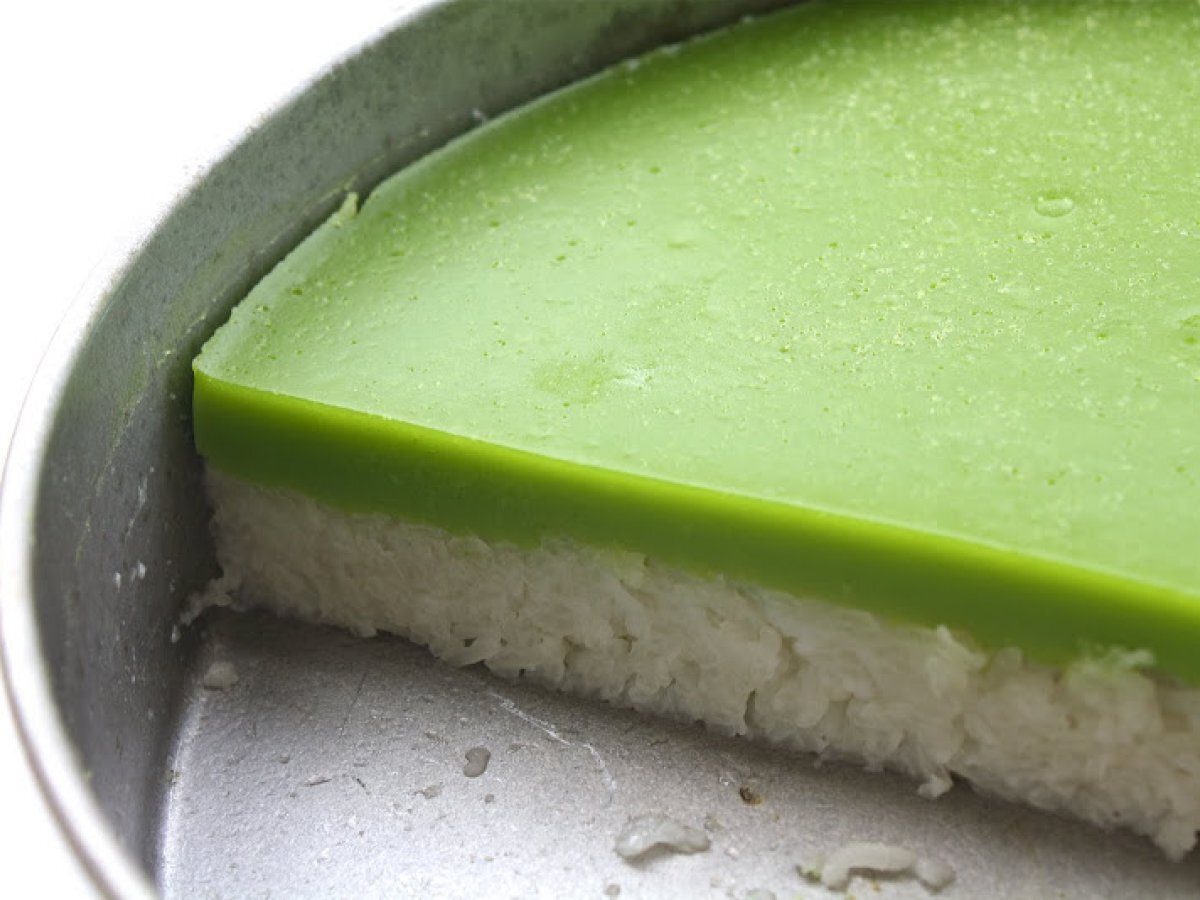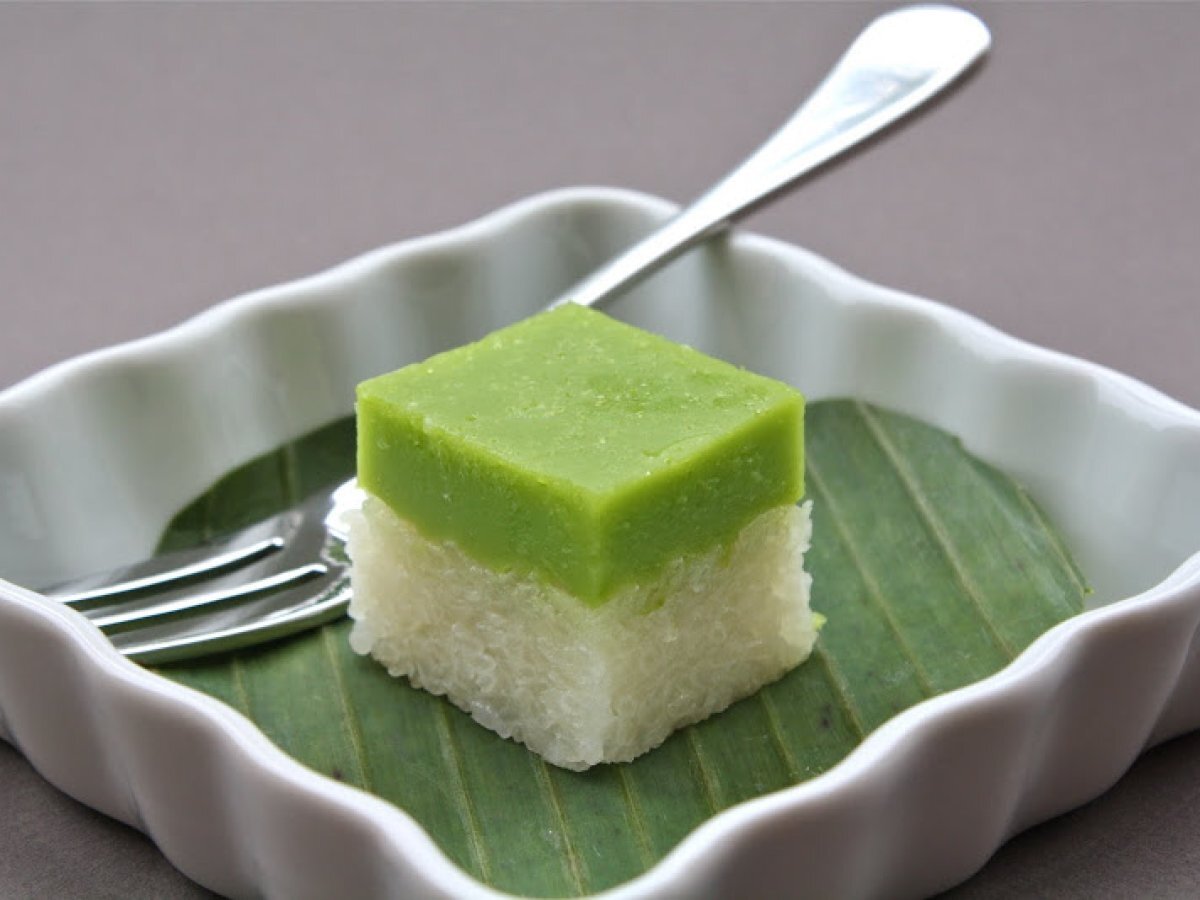 Questions:
You may like
Recipes