Broccoli chicken potato parmesan
Broccoli chicken potato parmesan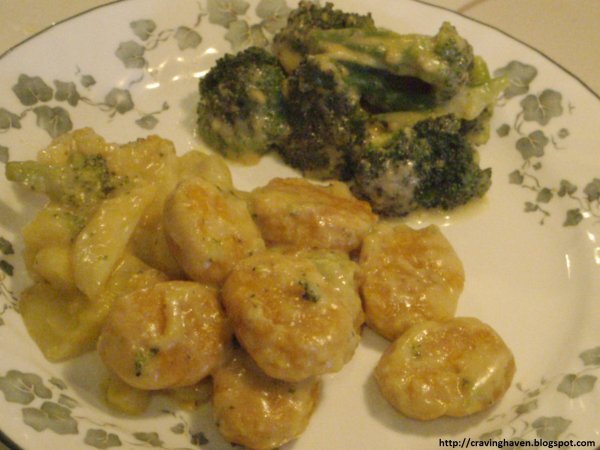 A new twist to your boring old nuggets. It's ideal for the entire family!
Ingredients
---
4 Pcs medium red
potatoes
, peeled and sliced into 1/2 inch thick strips
---
1 Can (10 3/4 oz) Cream of Mushroom condensed soup
---
---
1/4 Tsp garlic powder
---
---
1/2 Package Fully Cooked
Chicken
breast nuggets
---
1/4 Cup grated Parmesan cheese
Preparation
In a skillet, heat oil over medium heat. Add the potatoes, and cover.

Stir occasionally for 10 minutes.
When done with the potatoes, stir in the soup, milk, garlic powder, broccoli and chicken into the skillet.

Add the cheese and cook until boiling. Reduce the heat to low. Cover and cook for 5 minutes or until the potatoes are fork tender.
Add the Parmesan cheese and stir. Cook for additional 3 minutes. Serve hot.
Related recipes
Recipes