Brussels sprouts, broccoli or cauliflower soufflé
Brussels sprouts, broccoli or cauliflower soufflé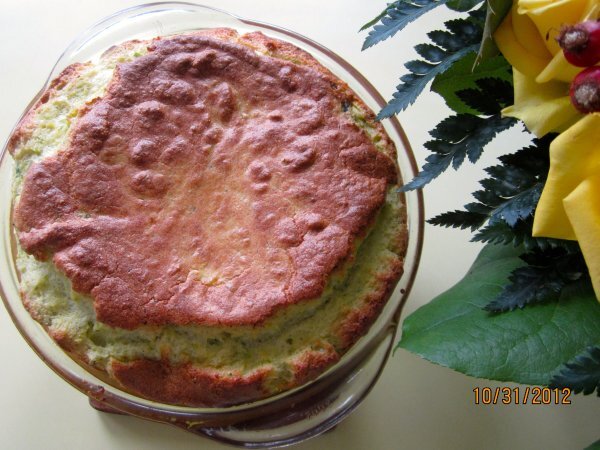 Turning humble Brussels sprouts, broccoli or cauliflower into an elegant dish. We like this soufflé as a light lunch, or serve it with filet mignon or pork tenderloin for dinner.
Preparation
Cut large Brussels sprouts in halves, broccoli or cauliflower in florets. Cook in steamer for ca. 5 - 7 min. until almost done. Drain and set aside.
In a large sauce pan, cook butter until foaming. Add flour and cook over medium heat for 1 - 2 min., until slightly browned. Remove from heat and stir in cream or milk. Add herbal salt and spices, then bring to a simmer, stirring constantly, until mixture has thickened. Set aside.
Preheat oven to 400 F/200 C. Place a high gratin form in oven for 5 minutes, to warm up.
4. Place Brussels sprouts, broccoli or cauliflower In food processor and chop finely (or use big knife). Stir into cream mixture. Add cheese and egg yolks and mix well. Season with herbal salt, pepper and nutmeg to taste.
Remove gratin form from oven and melt a piece of butter over bottom, tilting until it is greased (don't grease sides!)
Whisk egg whites with pinch of salt until soft peaks form. Fold into vegetable mixture. Transfer to gratin form, smooth top, and immediately place into middle of oven.
Bake for 20 - 25 minutes, or until top is well browned. Cool in switched off oven with door slightly ajar for 5 minutes, then serve immediately.
Questions:
You may like
Recipes