Double Boiled Winter Melon Soup - Featured recipe in Group Recipes
Preparation
Preparation of Melon:
Stand the melon on a flat surface. Use a pencil to make markings around it about ¼ height of the melon from the top. On a cutting board, place melon on its side and cut along the markings to make the lid. Scoop out seeds and pulp until wall is about ¾ inches thick. Discard the seeds and pulp and place melon in a heat proof dish.
Heat vegetable oil in wok and sauté ginger and dried mushroom till ginger is fragrant. Put them in the melon.
Then add all the other ingredients in the melon and cover them with water. Close the top and secure the lid with tooth picks.
Transfer the dish on the rack in a large wok or steamer and steam over medium heat for 1 ½ hours.
Before serving, season with salt and white pepper and a drop or two of sesame oil.
You can serve the whole melon in the heat proof dish or you can scoop our the flesh of the melon into the soup and transfer everything into a serving bowl.
Photos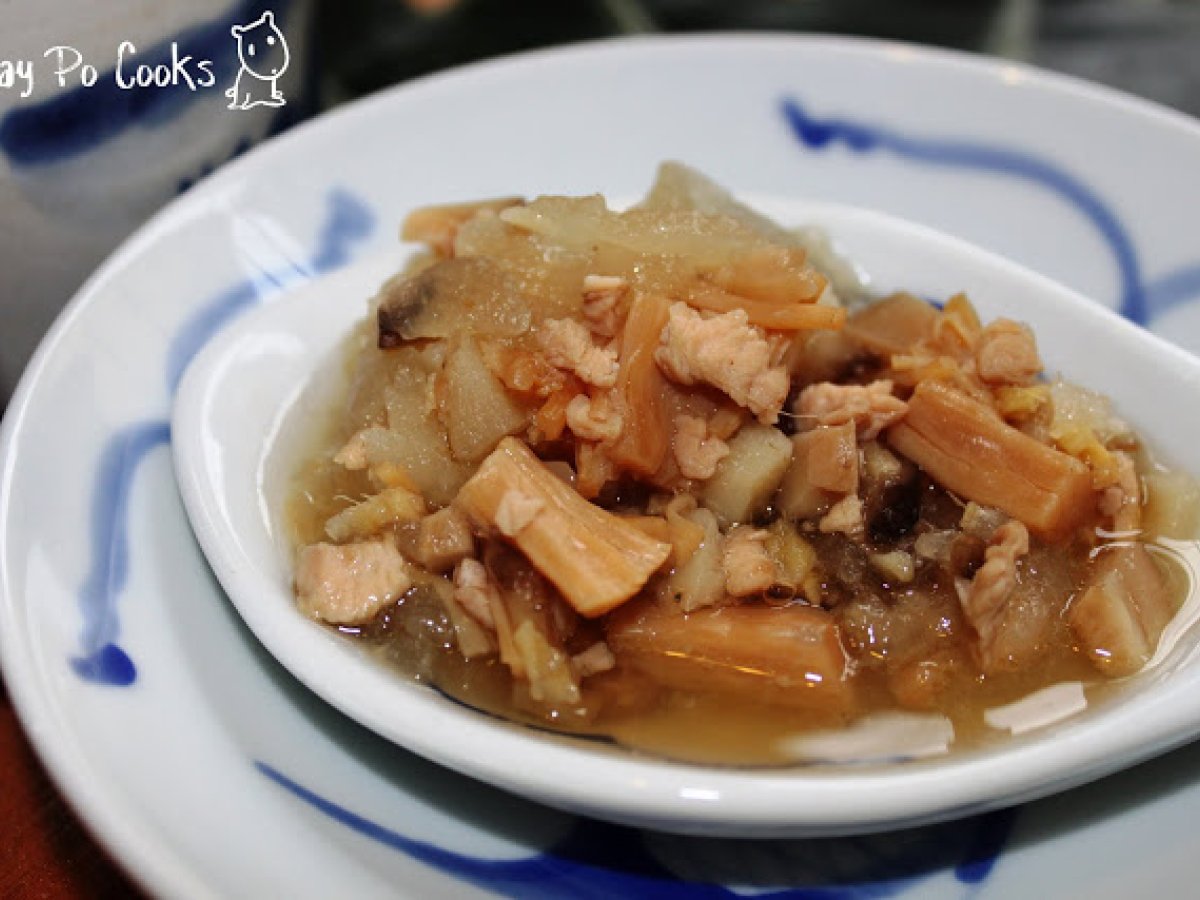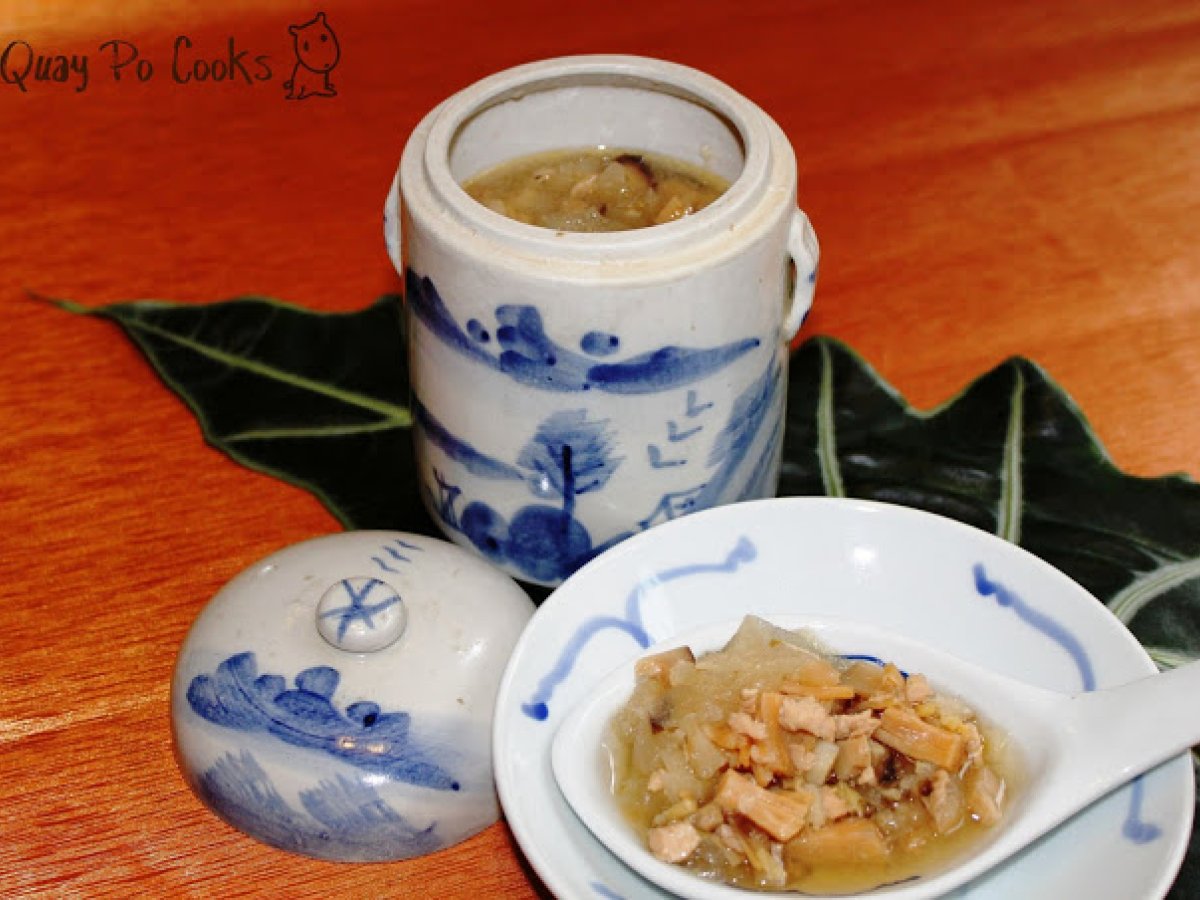 Questions:
You may like
Recipes
Related articles