Mukkala pulusu (bellam pulusu) sweet tangy vegetables stew
Mukkala Pulusu (Bellam Pulusu) Sweet Tangy Vegetables Stew
This dish is simple and easy to do. Filled with nutritious vegtables, this can be done in less than 20 minutes.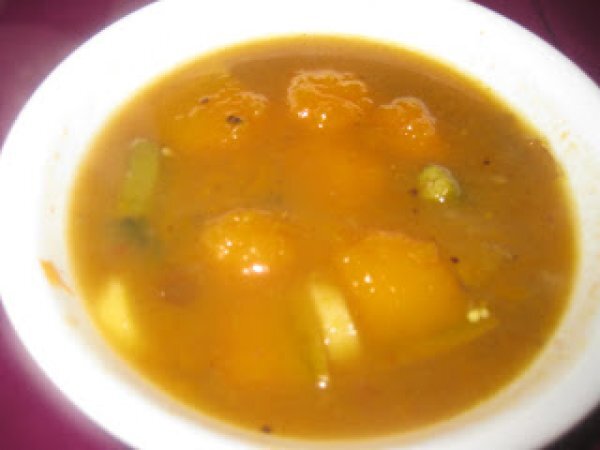 Preparation
Clean and chop all the vegetables into big chunks,Slit green chillis.
Heat oil in a thick bottomed pan and add the seasoning.When the mustard seeds splutters,put the vegetable pieces,turmeric and salt.
Mix well and allow it to cook covered on a low flame for two minutes.
Then add a cup of water and cook them till soft. Do not overcook,vegetables will lose their shape.
Then add tamarind pulp,jaggery and water. Mix well. Allow it to cook for ten minutes.Turn off heat.
Garnish with fresh coriander and keep covered for 5 minutes before serving.
Serve with hot rice.This is usually eaten with mudda pappu and papad or vadiyaalu.
Questions:
You may like
Recipes