Pasta with black cherry tomato sauce
Preparation
The heat will eventually burst the tomatoes so the juices will create the sauce. We added some minced garlic, shallots, oregano, thyme, red chili flakes, and seasoned with salt and pepper.
Typically you don't see tomato seeds or skin in a tomato sauce, but since this is coming from our garden, we wanted to use and eat everything - that means no discarding and discrimination of any kind.
To get the sauce a little creamy, we grated some fresh parmesan cheese to the sauce to let it melt and thicken up. It also adds great flavor!
We decided to use some chicken thigh pieces to add protein - but feel free to use your desired choice of meat, or keep it simple and vegetarian.
We simply seasoned the chicken with garlic powder, dried onion, salt and pepper.
We sprinkled fresh basil leaves and Parmesan cheese around the angel hair pasta to complete the dish.
Photos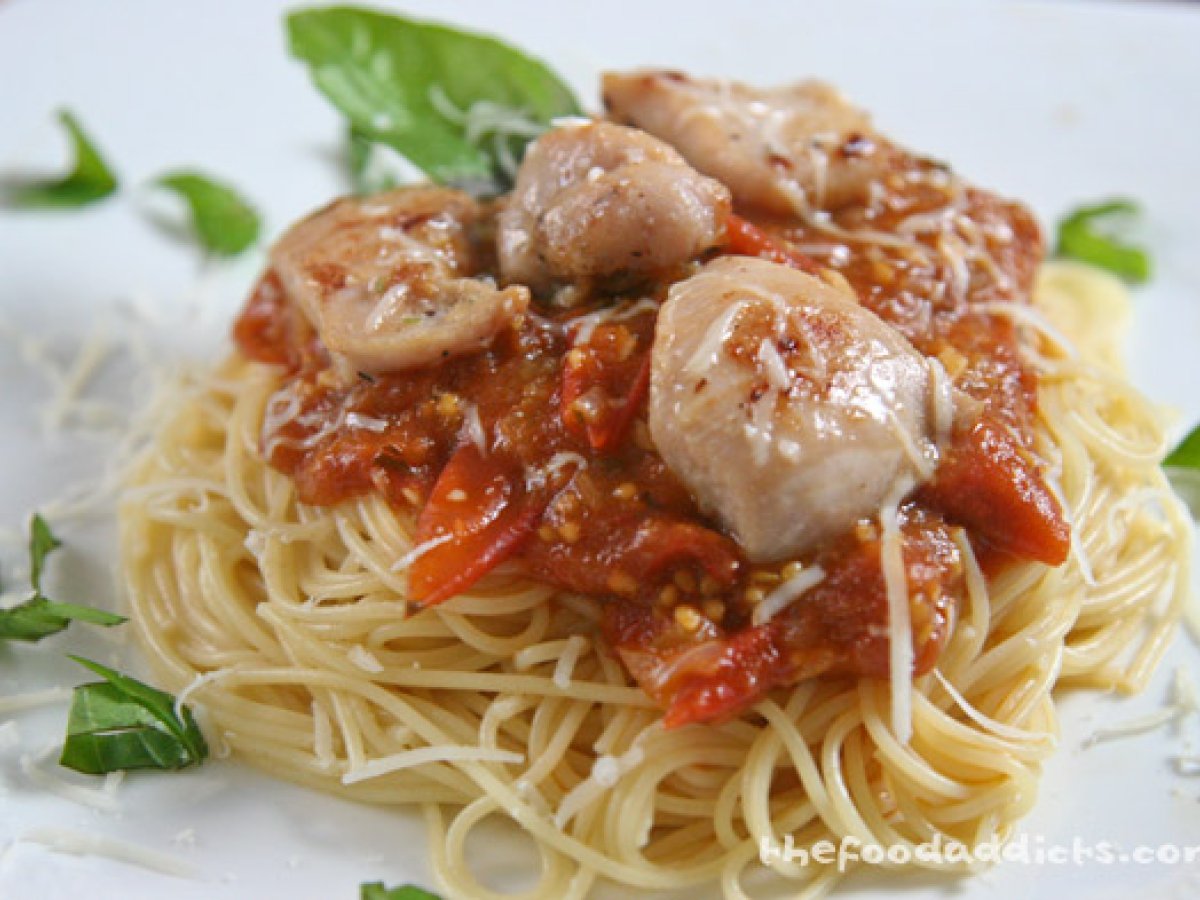 Questions:
Related recipes
Recipes