"Raging Bull" Spicy Beef Topside Salad
Preparation
Thinly slice beef topside and boil until the meat is soft. Let the meat cool. Tear the meat apart in small pieces.
You should be able to tear the meat once it is properly boiled. Heat olive oil in a pan and lightly fry garlic and ginger.
When they are lightly browned, add onion and capsicum and fry until they are little soft. You don't need to make them brown.
In a deep salad bowl mix the meat, fried onion, capsicum, ginger and garlic.
Add sesame oil, sesame powder, salt, chilli powder and turmeric powder.
Mix all the ingredients properly with your hand. Add 3 tablespoons of water in order to keep the salad moist.
Add cherry tomatoes and toss lightly.
Serving Suggestion:
This "Raging Bull" salad goes well with rice. Because of it's spiciness, it also goes well with a drink.
Photos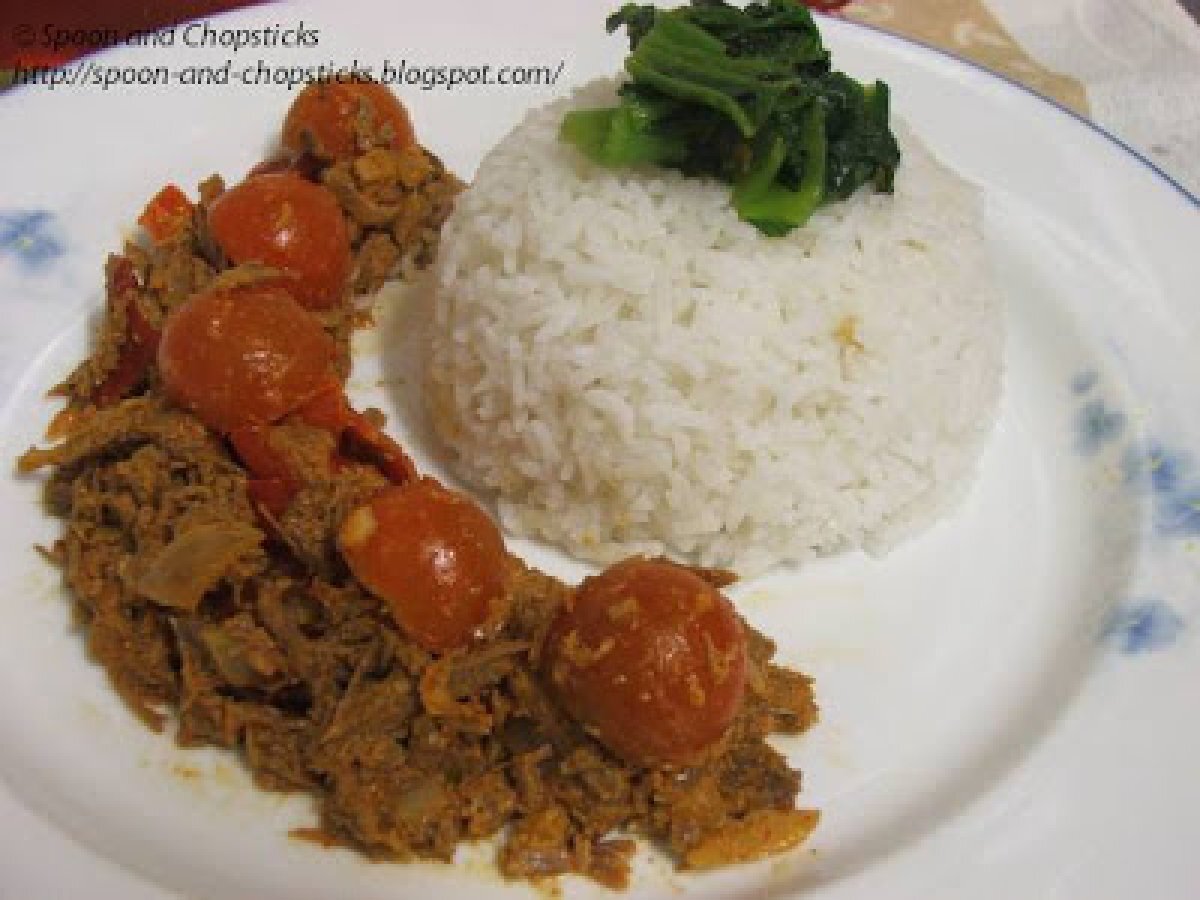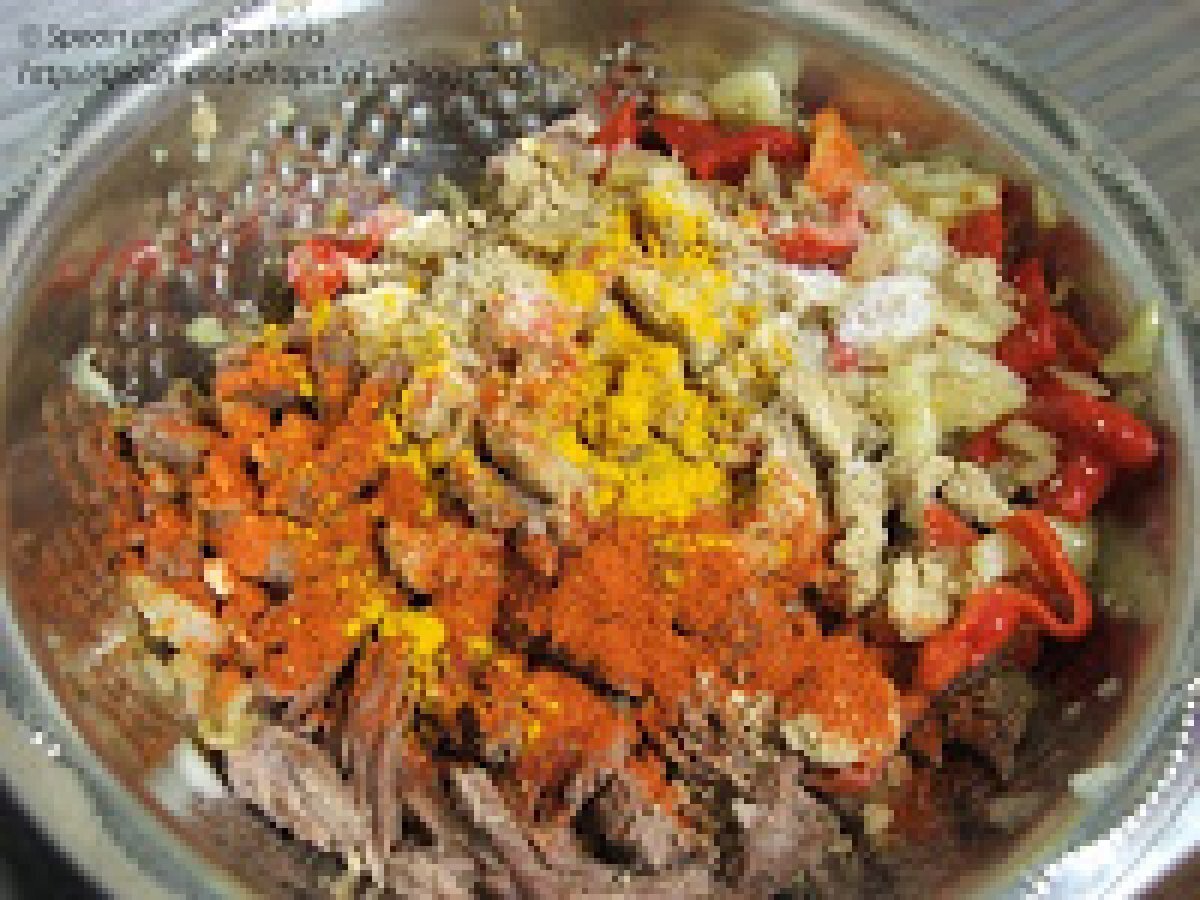 Questions:
You may like
Recipes