Steamed rice cake with dried scallops (banh duc man)
Steamed rice cake with dried scallops (banh duc man)
This food is really tasty and perfect for a light lunch.
Preparation
Combine rice flour and cornstarch to with 1 liter of water and mix well. In a blender blend the cooked rice with 600ml water. Place the mixture in a pot with 1 scoop of the rice flour mixture and heat until hot but not boiling. Remember to stir as it will stick to the bottom of pan. Add this hot mixture into the rice flour mixture and stir will pouring. Mix well.
Add in the coconut milk and stir well. Add in the salt and sugar. Heat a pot of water for steaming. Oil a 12 inch pan. The pan should be at least 4-5 inches high. After the water boil, place the pan in to heat.
Once the pan is heated up, stir the rice flour mixture and pour in about 2 cups. Cover and steam for 10-15 minutes until the top is firm enough to pour a second layer. Repeat until all mixture is gone. Remember to add more water for steaming as it will dry up. After the final layer, steam it for another 30-40 minutes until the cake kind of separate from the pan. Let the cake cool a little.
Topping : While the cake is steaming, shred the soaked scallop. Heat a small pot of water and boil the shredded scallops for 1 minute and then drain. Chop the dried shrimps in small chunks.
3. Heat a pan with some oil. Fry the garlic until golden and stir in the dried scallop and shrimps. Stir until the scallop and shrimp are brownish and somewhat dry. Add in seasoning and stir will. Taste and add more if needed. Now add in the scallion and stir. Add in the fried red onion and stir. Leave to cool. Add the topping to the cake.
2) Chop the garlic and chillies finely. Add in the lime juice, sugar and water. Mix well and then add in the fish sauce. Better to add in the fish sauce slowly and taste it before adding more. Taste and add more. The sauce should be spicy, kind of sweet, and tasty with some sour.
Photos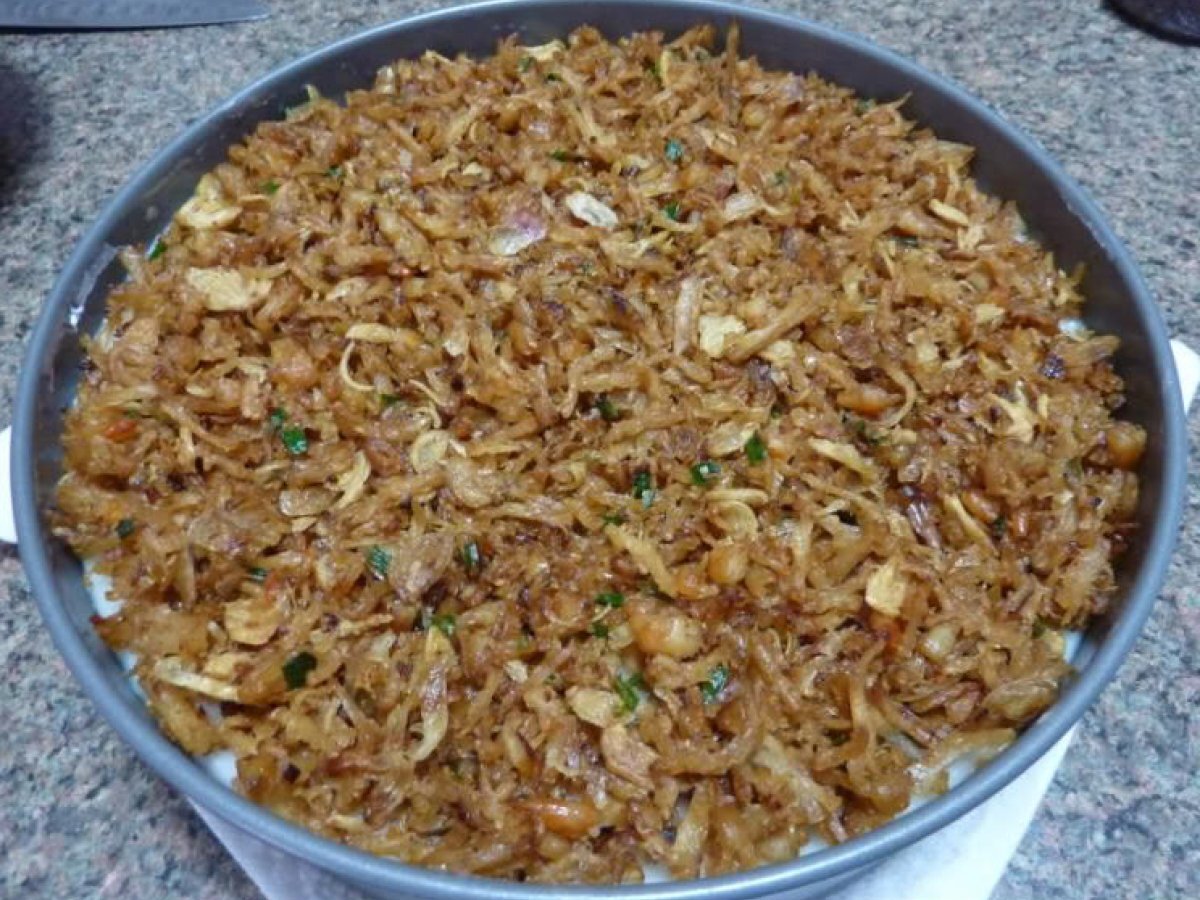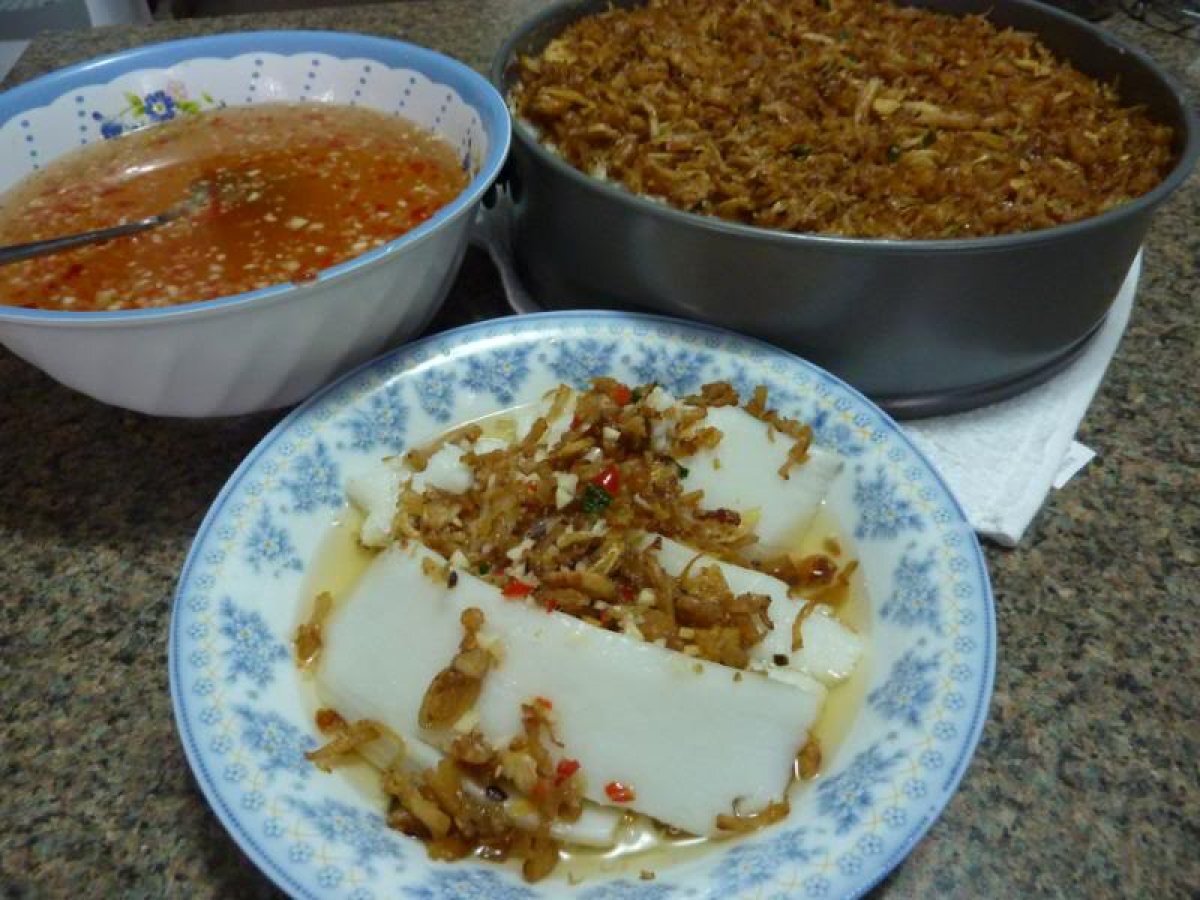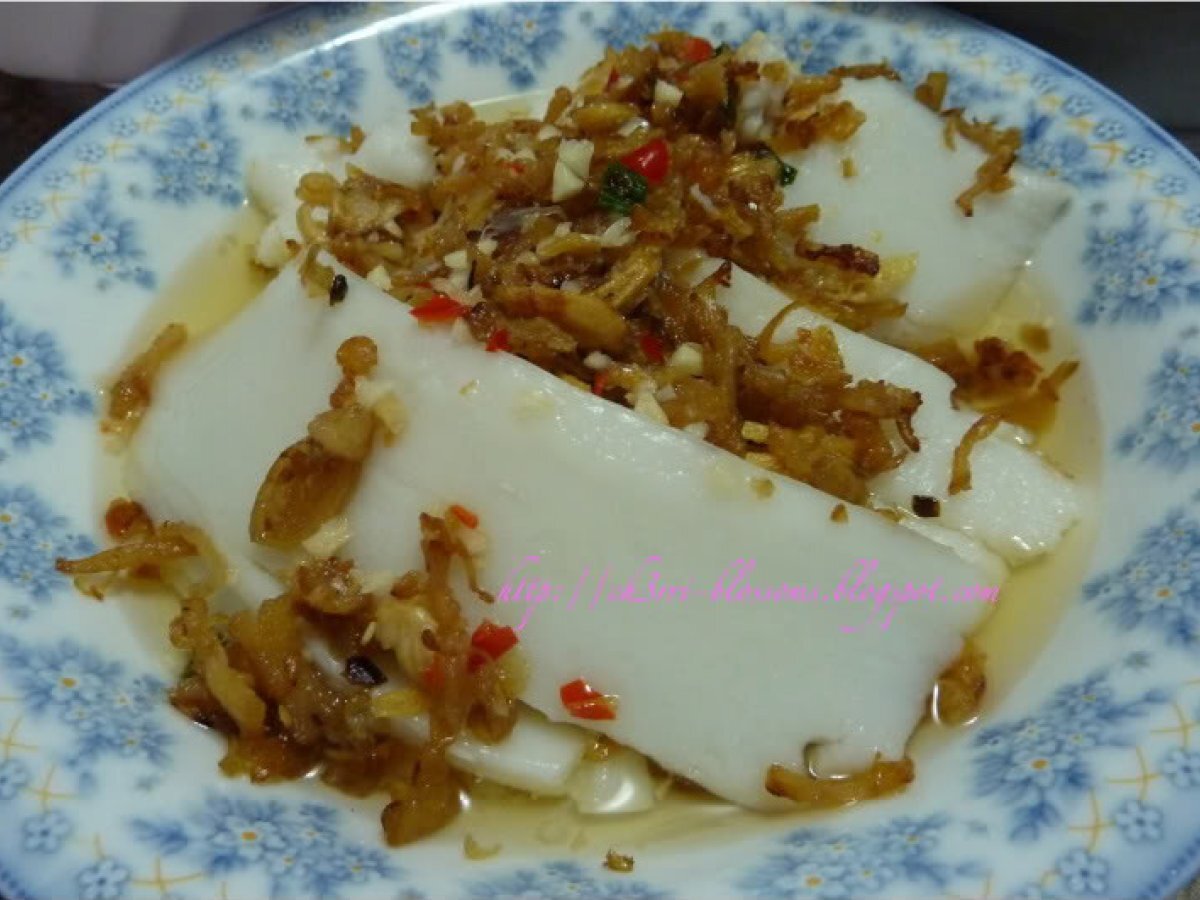 Questions:
You may like
Recipes
Related articles