Zuppa di cozze - mussels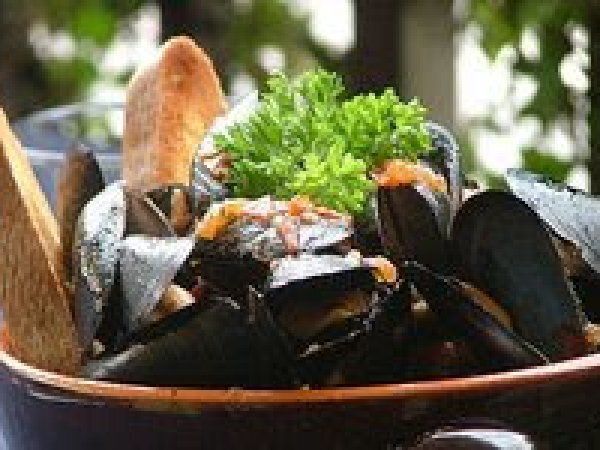 Recipe type:

Other

Number of serving:

2 servings

Preparation:

15 min

Cook time:

20 min

Ready in:

35 min

Difficulty:

Very Easy
Ingredients
Preparation
Step 1
Clean the mussels, washing well and getting rid of any 'beard'.
Step 2
Chop the parsley, garlic and tomatoes. In a large pot, place the oil, the mixture of garlic and parsley and bring to an almost boil.
Step 3
Add the chopped tomatoes, some salt and cook for about 10 min on a low heat with the cover on, stirring often.
Step 4
In the meantime, grill the bread and rub with some garlic. Add the mussels and cook on a rolling heat until the mussels open - about 5-6 mins- stirring from time to time.
Step 5
Serve in a soup plate in their own juice, adding a slice of bread, some freshly ground pepper and a piece of parsley for decoration.
Related recipes
Questions:
---
---
Related video
Recipes