Fish maw soup
Fish maw soup
Preparation
1. Heat oil in a hot wok. Stir fry garlic and ginger quickly until fragrant. Add crab meat and fish maw.
2. Add 1 tbsp of Chinese Rice Wine and stir fry crab meat and fish maw for a minute.
3. Add chicken stock and bring to boil.
4. Lower heat to simmer for 2 minutes. Remove the slices of ginger and garlic. Season with salt and pepper.
5. Mix one 1/2 tbsp of starch flour with 1tbsp of water. Add this a little at a time to the boiling soup and check for thickness. Do not over starch the soup.
Photos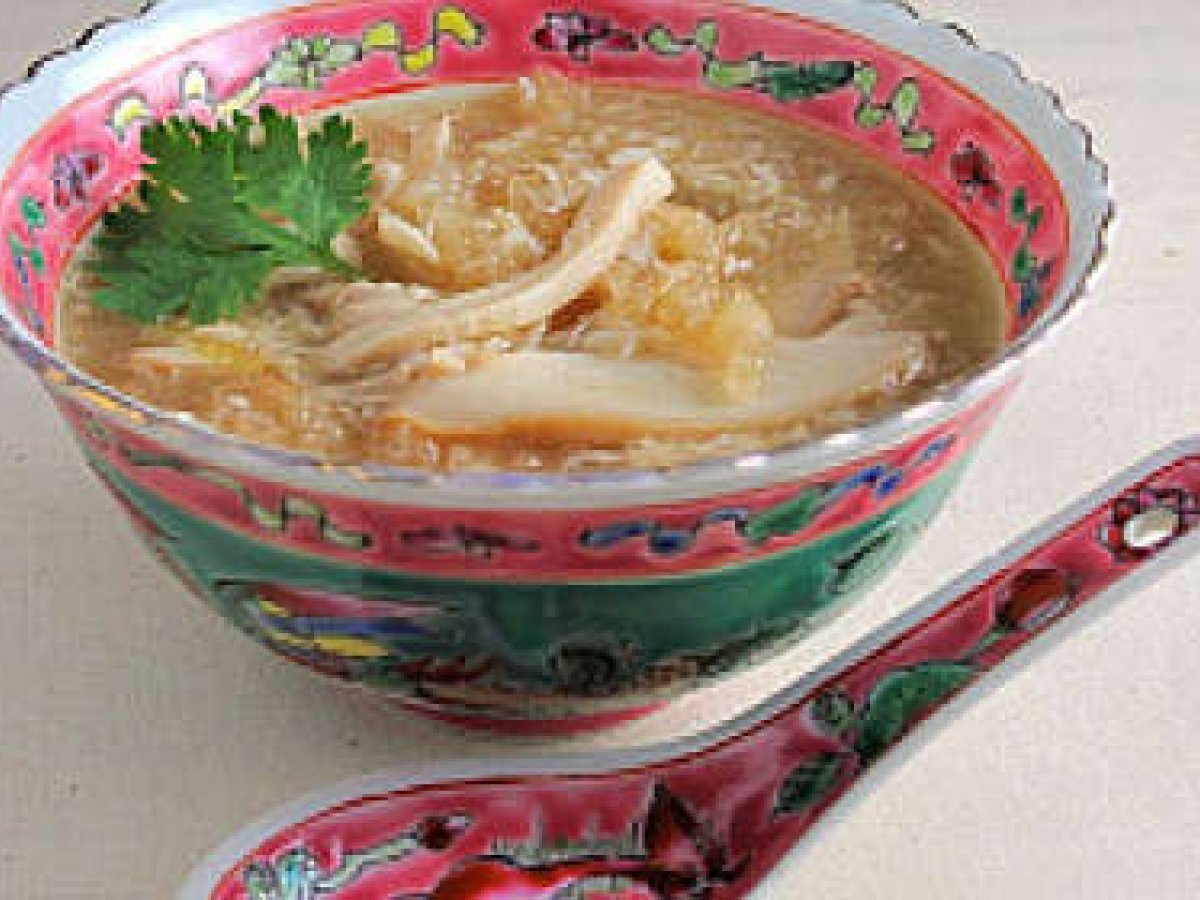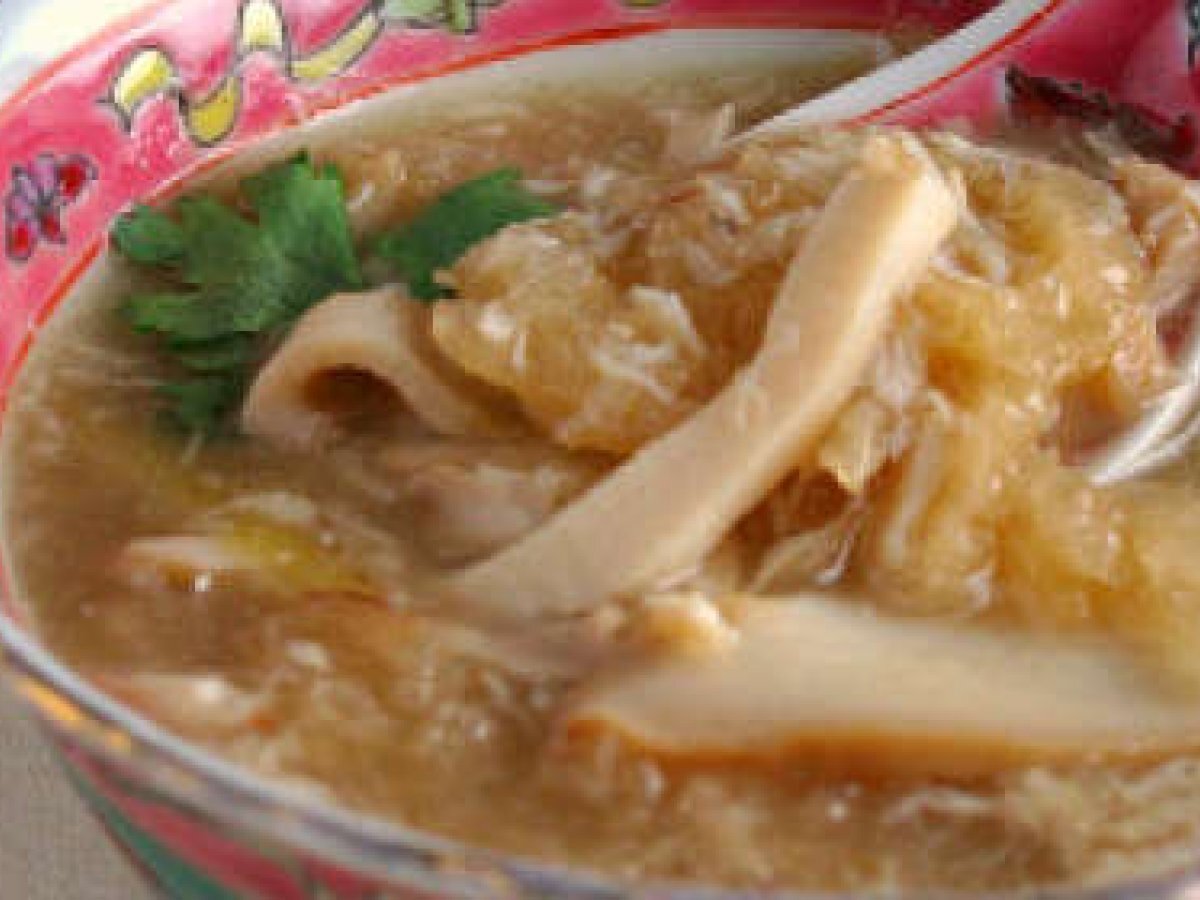 Questions:
Related recipes
Recipes