Crunchy chicken tenders - video recipe!
Crunchy chicken tenders - video recipe!
or
Have some corn flakes and some chicken breast? Time to make some chicken tenders, crunchier than ever!
Ingredients
---
---
10 ounces corn flakes
---
---
1/2 cup flour
---
---
pepper
---
---
paprika
Materials
Fryer
---
Preparation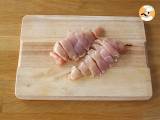 Step 1
Cut the breasts in thick pieces.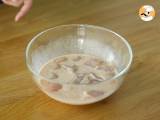 Step 2
Put them in a bowl and add the milk, salt, pepper, ginger and paprika. Stir and leave to macerate in the fridge for at least 4 hours (a whole night is the best).
Step 3
Put the corn flakes in a plastic bag and crush them with a rolling pin.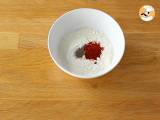 Step 4
Mix the flour with some salt, pepper and paprika. In another bowl, beat the eggs.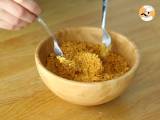 Step 5
Coat the chicken, dipping it first in the flour mixture, then in the beaten eggs, and finally in the crushed corn flakes. For a crunchier result, dip a second time in the eggs and the corn flakes.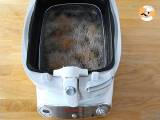 Step 6
Fry for 4 minutes.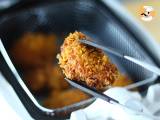 Step 7
There you are, your chicken tenders are ready!
Observations:
Paprika : You can replace it with chili if you want hot chicken tenders.
---
---
Related recipes
Recipes
Related articles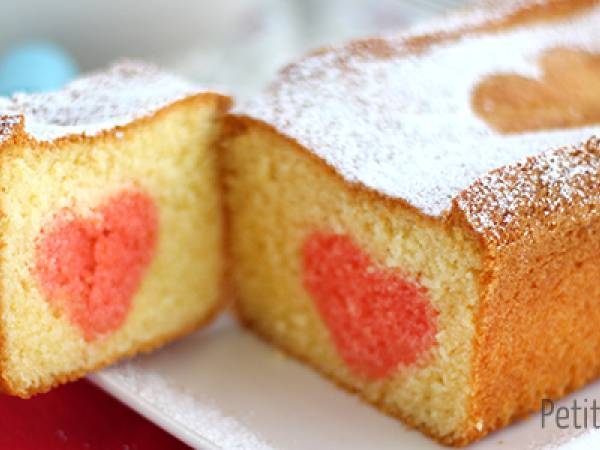 10 recipe ideas you should cook for your Valentine this year