Thai clear soup with roll egg (Kang Jued Look-Rok)
Preparation
Prepare Look-Rok: Cleaning pig chitterlings both inside and outside and make sure it really clean by using more water and more time to clean. Then soak with vinegar for 5 minutes in order to remove unwanted smell. Then pour in the water in order to check whether there is any crack. If there is any crack (water leaks out), then cut it out. Finally bind chitterlings tightly one side.
Prepare egg:
Cooking in the traditional egg yolk, used only. But it requires a lot of eggs. Pour beaten egg in the prepared chitterlings then bind it. Check again whether there is any leak or not. Heat water in a pot over low heat. Add the prepared chitterlings. Slowly boil until the beaten egg is done. Remove and wait until cool down. Cut into 1.5 cm thick, and cross cut the upper and bottom side.
Heat soup or water in a pot over medium heat , add together minced garlic, chopped coriander root, ground pepper and let soup it boil for 10 minutes. Add minced pork by knead into small pieces of round shape like pork balls.
Heat soup (or water) in a pot over medium heat. Add pork balls, and shrimps then season with fish sauce. Add prepared Look-Rok. And let it boil and all ingredients mixed well and remove from heat.
Transfer to a serving bowl. Sprinkle with onion spring, coriander leaves, and fried garlic. Serve immediately as a hot soup or with hot steamed rice.
Photos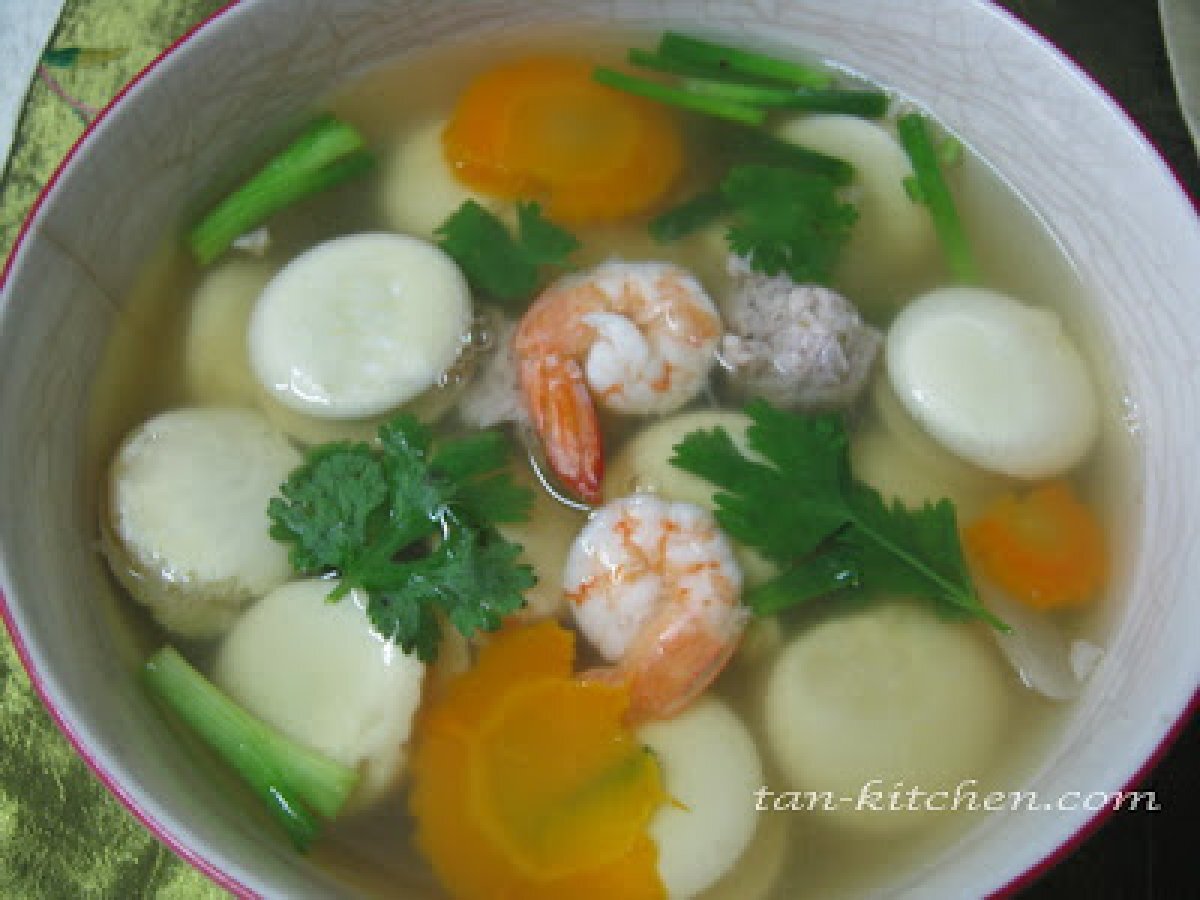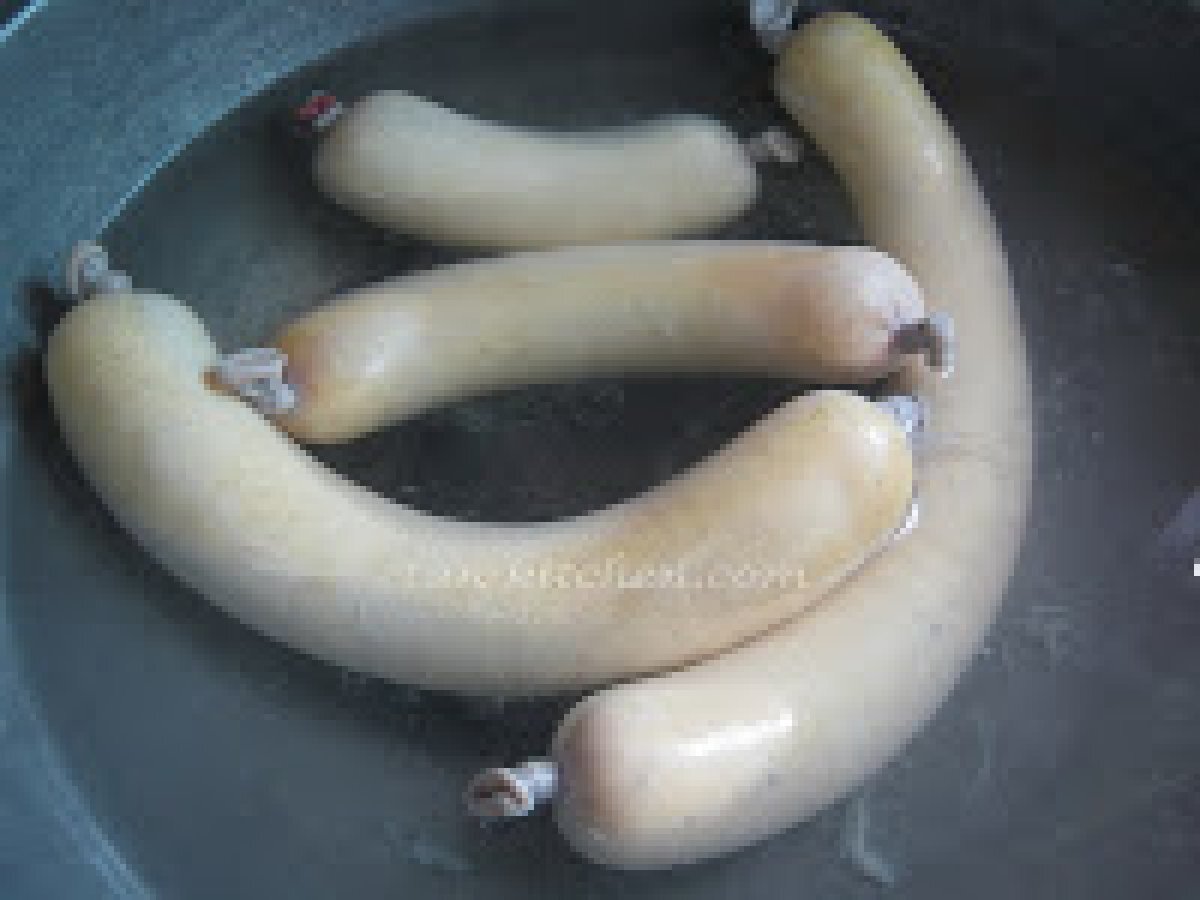 Questions:
You may like
Recipes