Coleslaw easy and quick
Coleslaw easy and quick
or
A simple and creamy coleslaw to add freshness to every meal!
Ingredients
---
---
---
---
3 tbsp cider vinegar
---
---
pepper
Preparation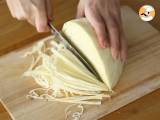 Step 1
Thinly slice the cabbage.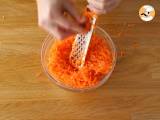 Step 2
Grate the 2 carrots and combine them with the sliced cabbage.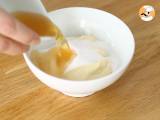 Step 3
Add vinegar, sugar, salt and pepper to the mayonnaise, and mix well.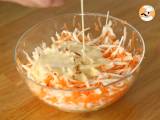 Step 4
Pour this sauce on the vegetables and mix well.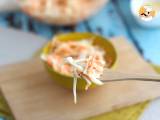 Step 5
There you are, your coleslaw is ready!
---
---
Related recipes
Recipes
Related articles
Quintessentially British traditional and tasty fish and chips