Vegan thai pumpkin-coconut milk flan--a thanksgiving favorite thai style
Preparation
Preheat oven to 350 degrees. Oil an 8-9 inch round glass or ceramic pie dish. Place all filling ingredients in a food processor fitted with a metal blade and process until smooth and completely combined-
Scrape into the pie dish, gently smooth top, and bake 45 minutes (but check every 5 minutes beginning at 30. When you touch the top, it should not leave a mark and, when jiggled, it should move slightly, but appear mostly set.).
Let cool to room temperature on a wire rack and, if not serving right away, chill, covered. Serve chilled or at room temperature with topping and garnish.
Topping:
Whisk together until well combined. Chill if not using immediately.
A sprinkling of walnut pieces and pumpkin pie spice.
Questions:
Related recipes
Recipes
Related articles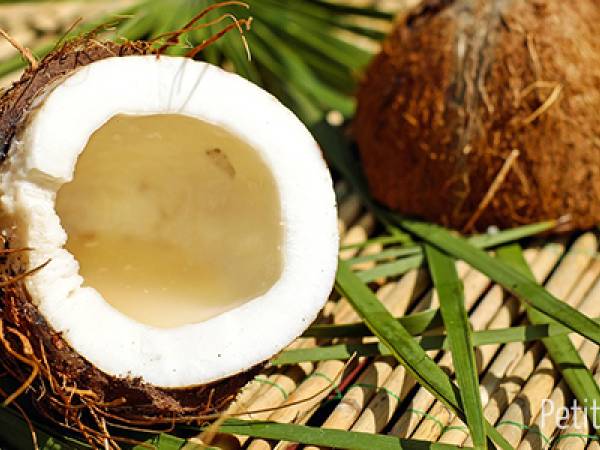 How to choose a coconut?