Fiddlehead fern and edamame salad
Fiddlehead fern and edamame salad
A salad not too complicated to make and it's very delicious.
Ingredients
300 g Fiddlehead Ferns, trimmed
---
200 g Frozen Edamame (Shelled Green Soybeans)
---
80 g Feta Cheese, crumbled
---
2 1/2 tablespoons
Lemon
Juice
---
---
---
---
Extra 1 teaspoon of Salt for boiling the vegetables
---
1 teaspoon Maldon Flaky Crystals Sea Salt (Optional)
Preparation
In a bowl, whisk together lemon juice, olive oil, sea salt and pepper. Set aside.
Bring about 6 cups of water with 1 tsp of salt to a boil. Add the soybeans, cook for about 10 minutes, then mix in the Fiddlehead ferns.
Continue to cook for about 2 to 3 minutes. Rinse with cold running water. Drain well.
Pour the lemon juice dressing over the vegetables and toss to coat.
To serve, top the salad with some feta cheese, some freshly ground black pepper and sprinkle some sea salt.
Photos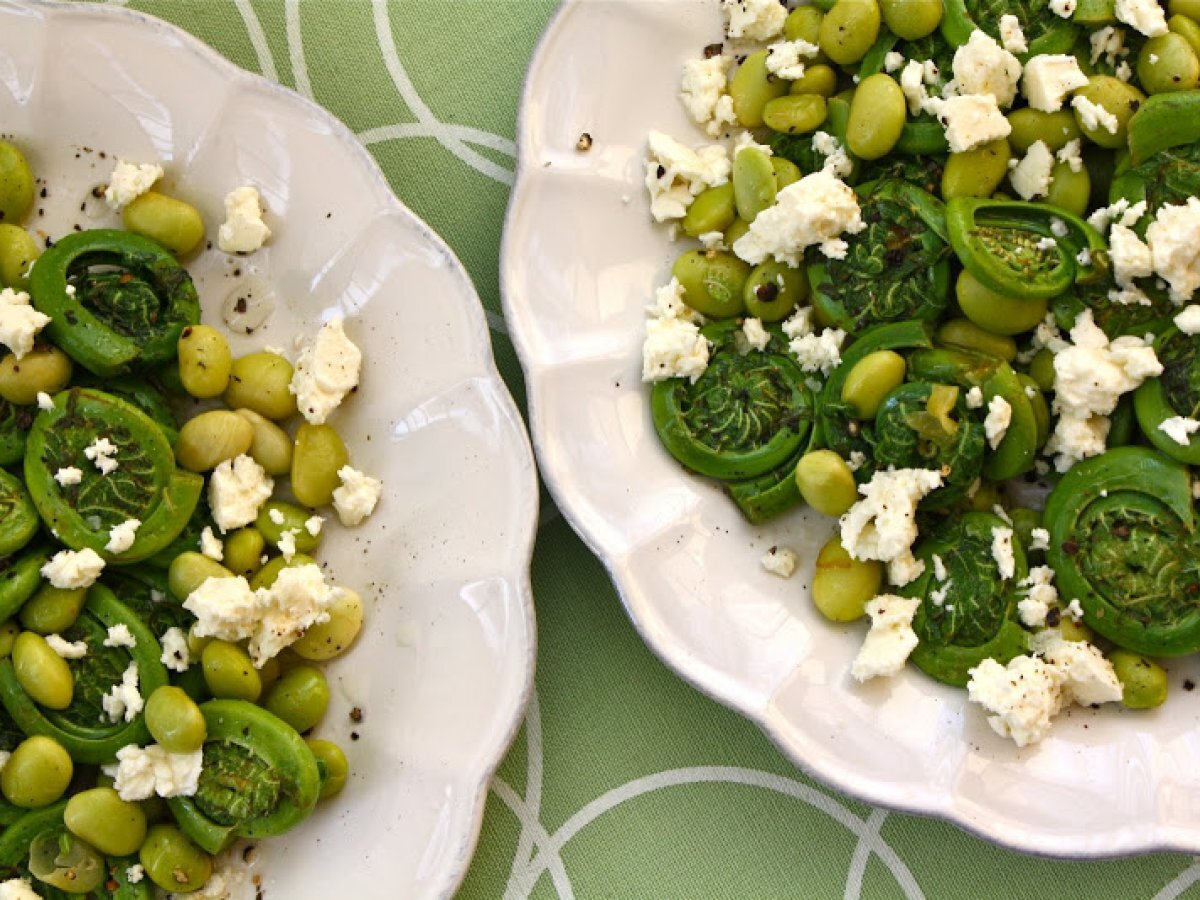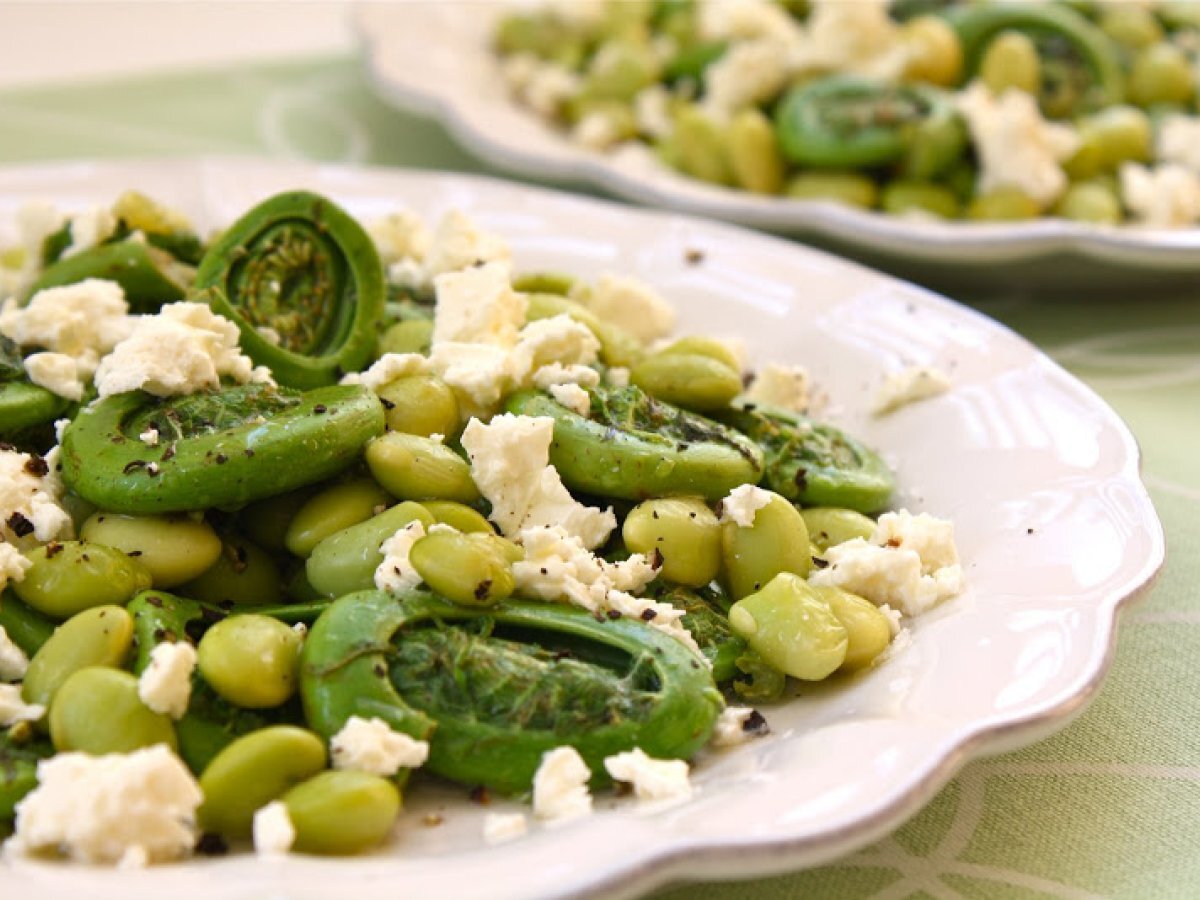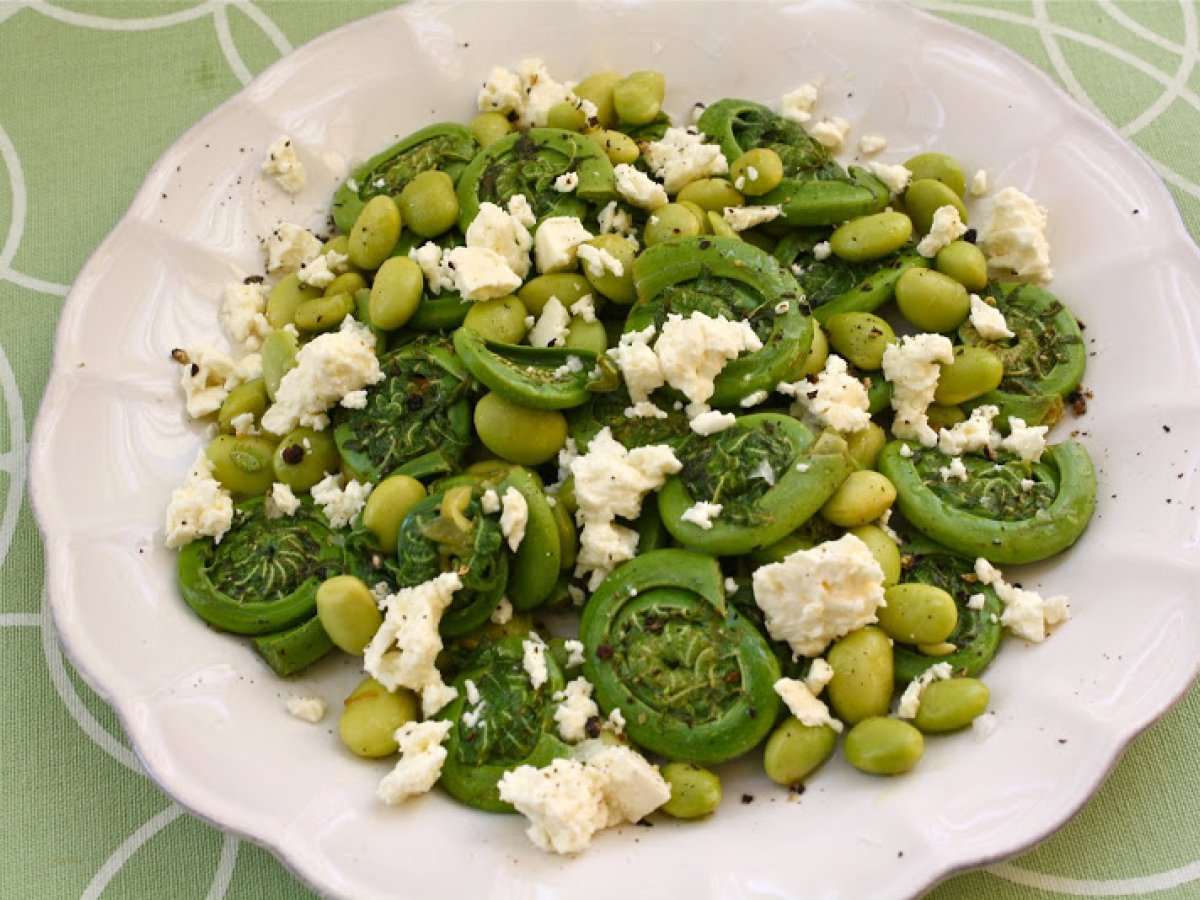 Questions:
Related recipes
Recipes