Deluxe cocoa brownies with vanilla ice cream and hot fudge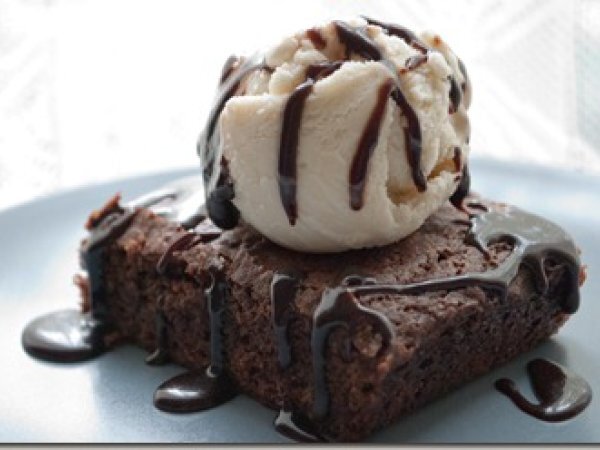 Preparation
Preheat oven to 160°C. Line an 8 x 8-inch brownie pan with parchment paper; it should cover the bottom as well as curve up and cover the sides.
Puree the tofu, non-dairy milk, and oil in a blender or food processor until smooth and fluffy. Use a spatula to scrape down the sides to make sure you get everything.
Transfer the tofu mixture to a mixing bowl. Use a fork to vigorously mix in the sugar. Add vanilla.
Sift in the flour, cocoa powder, cornstarch, baking powder, and salt. Use a spatula to fold and mix batter until smooth. Transfer the batter to the pan and smooth out the top.
Bake brownies for 30 to 32 minutes, remove the pan from the oven, and let the brownies cool for at least 15 minutes before slicing and serving.
Questions:
Related recipes
Recipes