Marinated tofu-paneer(indian cottage cheese) on a bed of wilted spinach and baked beans
Marinated tofu-paneer(indian cottage cheese) on a bed of wilted spinach and baked beans
Healthy dish for those people who are on a low carb diet...very easy to prepare, tasty and packed with nutrients.
Ingredients
(A)
---
4-5 pieces Paneer-3"-1" in size
---
---
2 tablespoons Marinated Spice Powder(Cumin seeds,Carom seeds,Fennel Seeds,Nutmeg,Mace) grind it in the grinder untill becomes a powder.
---
---
1 teaspoon Red chilli Powder
---
2 teaspoons coriander and cumin powder
---
---
---
1 green chilli finely chopped
---
---
1/2Garam Masala
---
1 can Baked Beans(low sugar)
---
1 pack Fresh Baby Spinach
---
2 Garlic Cloves finely chopped
---
1 teaspoon Lemon Juice
---
Salt
Preparation
Mix all (A) the powder and oil and add paneer and tofu. Leave it a side for marinate about 1 hour or more.
In a pan heat very little oil, add onion fry for few minutes and add green chilli. Now add tomato and garam masala.
Let it cook for few seconds and add baked beans. Cook for 2 minutes and turn the heat off.
Now heat a non stick pan(flat), place marinated paneer or tofu and let it cook bothside untill golden brown on a slow heat.
Meanwhile in another pan heat very little oil, add garlic, fry till brown and add baby spinach and cook untill it wilt.
Serve on a plate.
Photos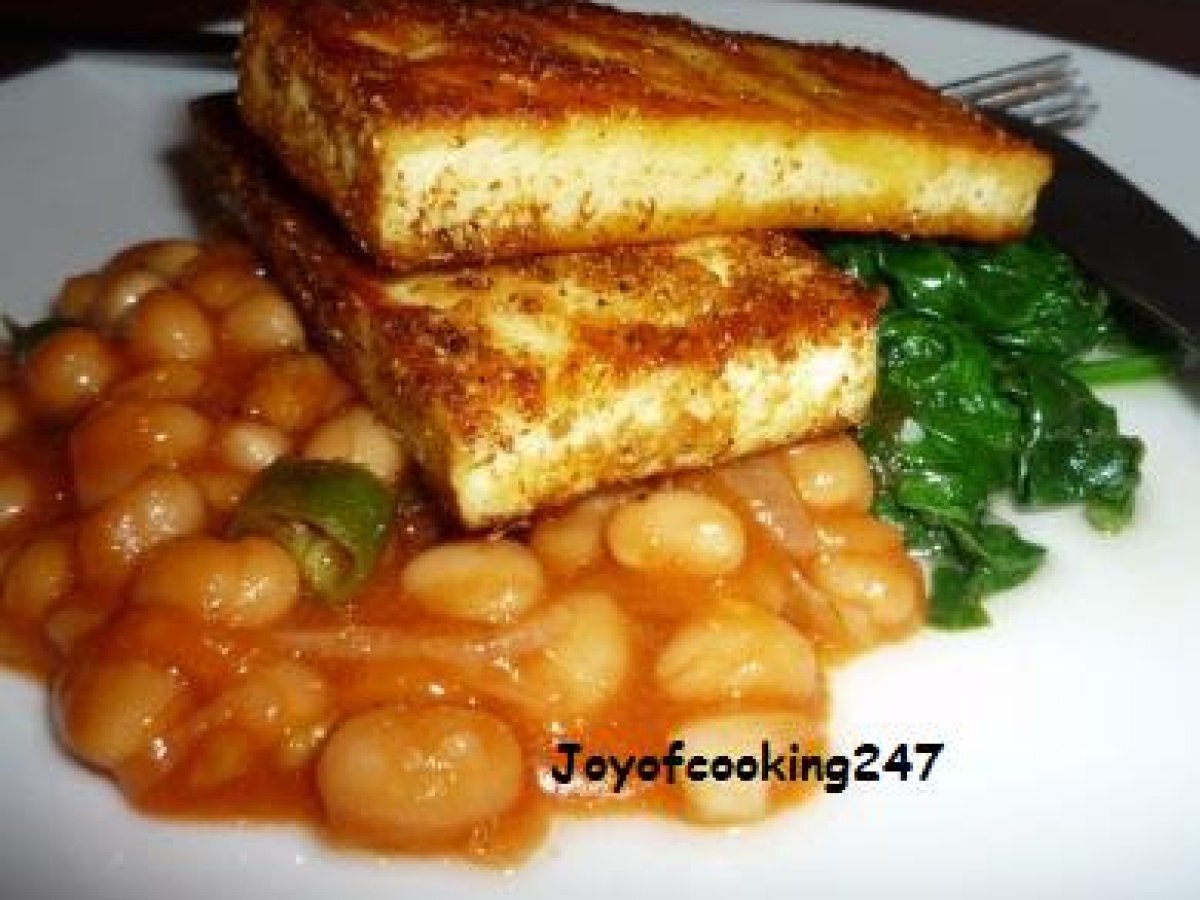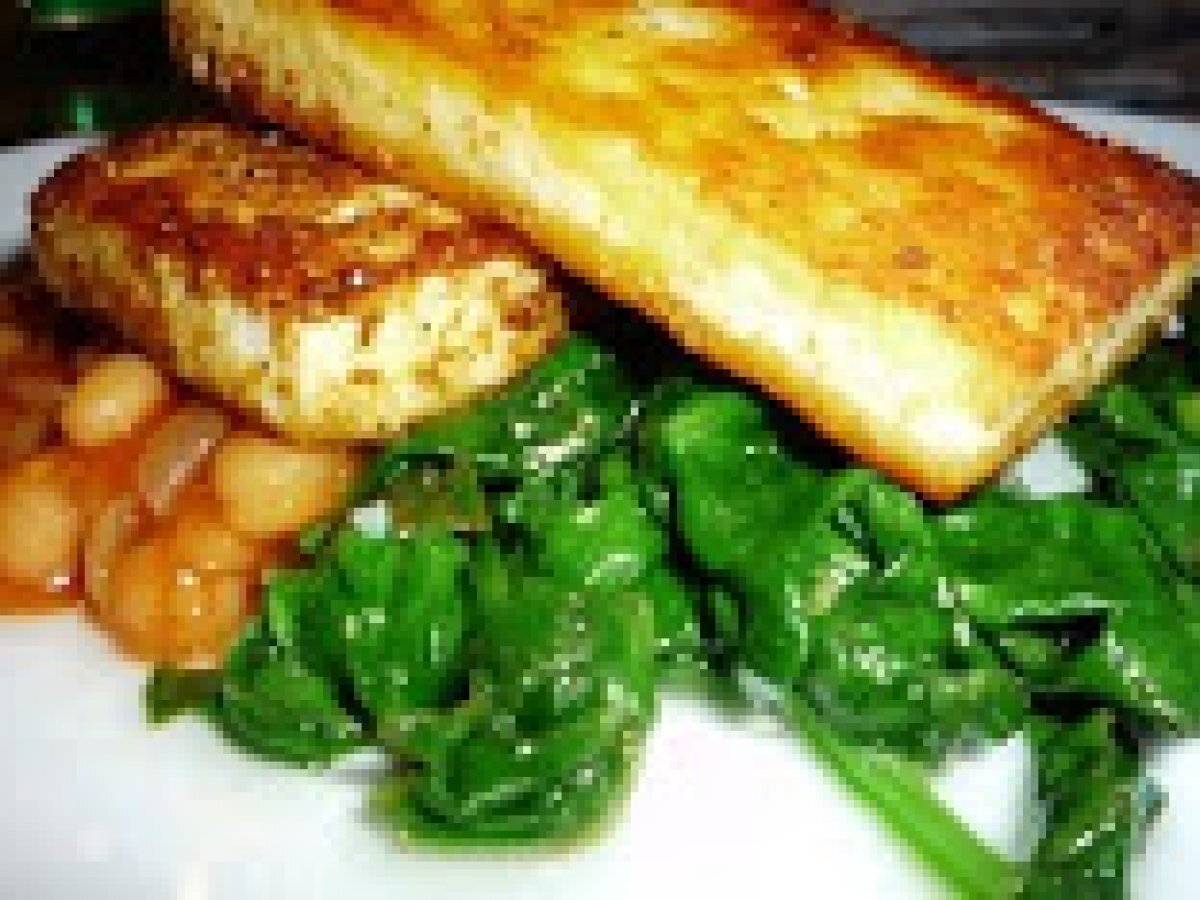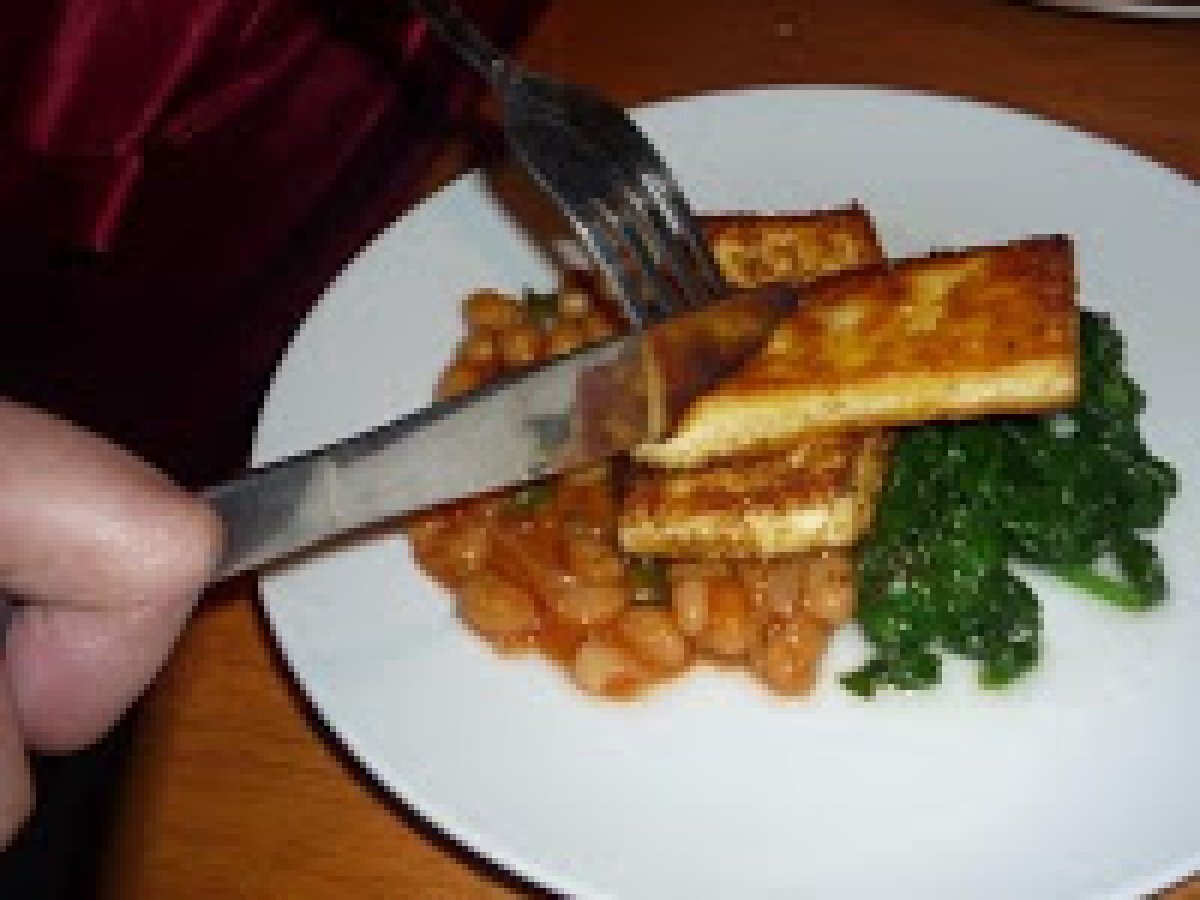 Questions:
Related recipes
Recipes