Chinese chicken soup with watercress
Chinese chicken soup with watercress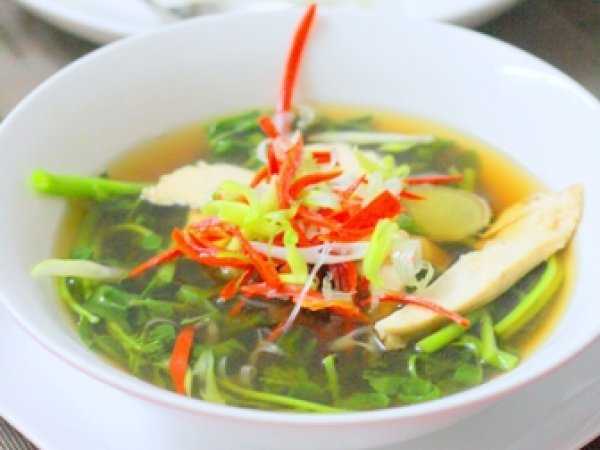 Wonderfully smooth with soft chicken pieces and watercress.
Preparation
Add chicken breast in a pot with 1 liter of water.
Simmer over low heat until chicken is soft and tender.

Remove pot from heat.
Drain the stock and add back into the pot.

Add ginger and watercress and let it simmer.
Meanwhile slice chicken into pieces.

Pour in light sauce and season with pepper.
Taste the soup and add salt only if needed.

Put in the chicken pieces and off the heat.
Pour soup in a serving bowl, drizzle sesame oil and garnish with spring onions.
Questions:
Related recipes
Recipes