Pineapple with Potato
6 recipes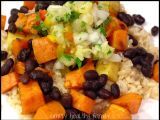 Main Dish
Very Easy
20 min
15 min
Ingredients
: Yams and sweet potatoes extra virgin olive oil spices Sauce pot Black Bean 1/2 cup chicken broth coriander cumin Salt Brown rice...
(4 votes), (31)
Main Dish
Easy
1 hour
30 min
Ingredients
: 2 lb chicken, cut into bite size ¼ cup soy sauce ½ cup pineapple juice or juice from 1 lemon 9 cloves garlic, minced (3 cloves ...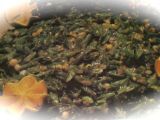 (1 vote(s))
Main Dish
Very Easy
20 min
40 min
Ingredients
: 1)French bean & Sweet corn salad: 1 1/2 cup sweet corn 250 g French beans A little oregano ( optional ) Salt and pepper to taste French dressing as re...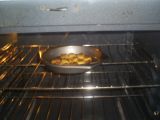 Main Dish
Easy
45 min
1 hour
Ingredients
: Lasagna Pasta – 12 pieces For Kofta 1/2 cup Paneer (Indian Cottage cheese) ½ cup boiled-drained-mashed potatoes (with no trace of water) ...
Dessert
Very Easy
20 min
45 min
Ingredients
: The cake: 190 g margarine 9 dl wheat flour (I mix Graham and white flour) 5.25 teaspoons of baking powder Sugar 3.4 dl 4.5 dl oat milk (or mineral wat...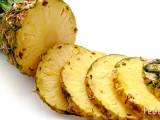 (2 votes)
Filled with vitamins and flavours, the pineapple will enchant you! Carpaccio, ice-cream, cakes, or easten as is, you won't be able to resist its juicy flesh. To enjoy this fruit as it should be, here are all our tips to choose the right pineapple.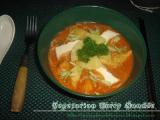 Main Dish

Very Easy

10 min

15 min

Ingredients

: 600 g yellow noodles,washed and drained 2 sachet 22 g cream mushroom soup 1 cup vegetarian paste 2 sprigs curry leaves 2 stalks lemongrass 1 string t...

<! -- HB slmads - AD akcelo-->