Cheesecake with cookies
3 recipes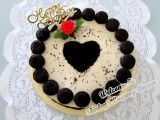 (8 votes) , (1) , (32)
Dessert
Easy
45 min
5 min
Ingredients
: Ingredients (7? round cake): (Base) 12 Oreo cookies 70 g Unsalted Butter (soft) (Filling) 1 block Cream cheese 2 Oreo cookies 150ml whipping cream 30...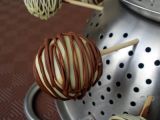 Other
Very Easy
45 min
428 kcal
Ingredients
: 125 g cream cheese 8 pieces whole Oreo biscuits White Chocolate Milk chocolate...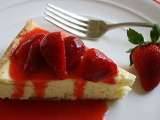 Dear Chocolate Bunny, Your appeal is undeniable. No question about it. You've shown up faithfully, year after year, in Easter baskets across the continent. Though your crinkly pastel foil is often askew, you'll always be a snappy dresser in our eyes.