Bread with Cilantro, Clove
6 recipes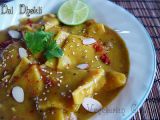 (2 votes)
Main Dish
Very Easy
15 min
25 min
Ingredients
: For Dal: 1 C Tuver daal, (toor daal, yellow split lentils) 2 Tomatoes, Chopped 1 Tbsp groundnuts Some Cashewnut 1 tsp Sesame Seeds 1 tsp Turmeric pow...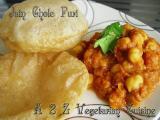 (2 votes), (1)
Main Dish
Very Easy
30 min
35 min
Ingredients
: 1 cup kabuli - chole channa (soak overnight in plenty of water) 1/4 cup Channa dal (used for extra gravy and health benefit) Handfull of whole garam ...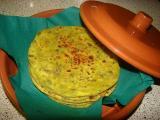 Other
Very Easy
25 min
4 min
Ingredients
: To make thepla dough: 5 cups Durum chapatti flour (wheat flour)(Atta) 1 large bunch fresh Fenugreek leaves (remove leaves from stems, wash and dried o...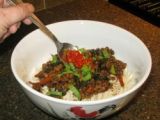 (4 votes), (1) , (2)
Main Dish
Very Easy
25 min
15 min
Ingredients
: 2 tablespoons canola or peanut oil 1 teaspoon bacon drippings (optional) 2 bunches scallions, white part only, thinly sliced on the diagonal 2″ cube ...
Main Dish
Very Easy
20 min
40 min
Ingredients
: For the tikka: 1 libra boneless, skinless chicken thighs, cubed 1 teaspoon fresh root ginger,grated 2 teaspoons garlic, minced 2 teaspoons red chilli ...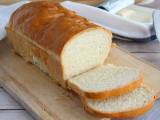 (7 votes)
Making homemade bread is very easy and we show you some recipes you will make again and again.. You wanted to make some sandwiches but there's no sandwich bread in your cupboard. We give you some recipes to replace it, and eaven a sandwich bread recipe! So let's make...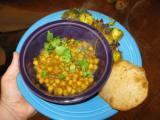 Main Dish

Very Easy

20 min

2 hours

Ingredients

: 1/2 cup whole milk or 2% Greek yogurt 1/2 cup unbleached all purpose flour 1 cup unbleached all purpose flour 3/4 cup whole meal spelt flour (or chap...

<! -- HB slmads - AD akcelo-->