Pie with Mozzarella
4 recipes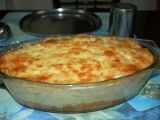 (4 votes), (9)
Main Dish
Easy
20 min
40 min
Ingredients
: Traditionally Shepherd?s pie is a meat pie with a crust of mashed potatoes. It is made either with lamb or beef. I have made it a little differently (...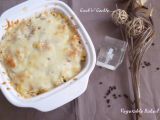 (7 votes), (9)
Main Dish
Easy
2 hours
1 hour
Ingredients
: Carrot-1 cup chopped into cubes Cauliflower-1/2 cup shredded Corn kernels -1/2 cup Potatoes-1 medium sized Butter-1/4 cup Bread crumbs-1/4th cup or mo...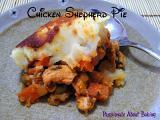 Main Dish
Very Easy
15 min
1 h 5 m
Ingredients
: For Meat fillings: 2 tablespoons Olive oil 1 small Onion, peeled and diced 1 medium Carrot, peeled and diced 5 Garlic cloves, peeled and chopped 400 g...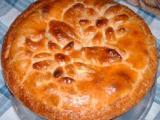 Main Dish

Very Easy

15 min

35 min

Ingredients

: Pasta Frolla: 3 cups flour 1/2 cup sugar 1/2 teaspoon salt 1 teaspoon baking powder 12 tablespoons unsalted butter 3 eggs, beaten Filling: 2 pounds r...

<! -- HB slmads - AD akcelo-->